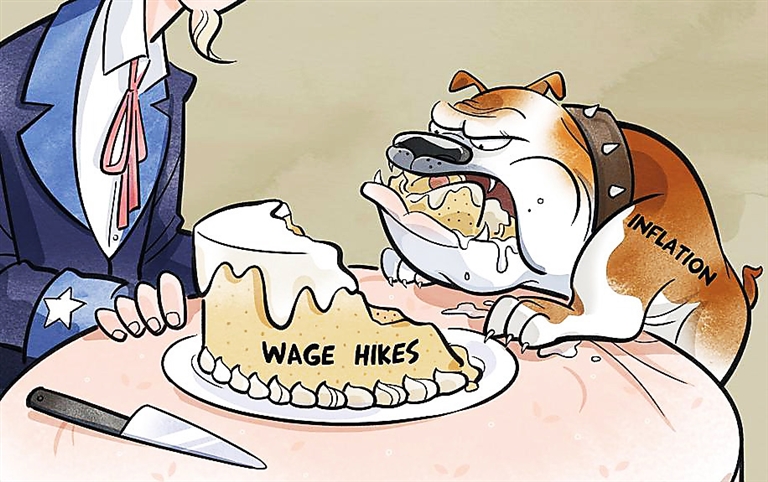 Inflation rate in the United States accelerated to 7.9 percent in February 2022, the highest since January 1982, matching market expectations. Excluding volatile energy and food categories, the CPI rose 6.4 percent, the most in 40 years. Still, the surge in energy costs due to the conflict between Russia and Ukraine will not ease in the near future.
Over the year 2021, the annual inflation rate spiked to 7 percent, but the actual cost of living increased by much more than that figure for many people. Many day-to-day household items have seen a higher than the 7 percent inflation rate. For example, housing prices increased by around 19 percent during 2021 making homeownership much less affordable. Day-to-day items such as bacon, milk, and fruits have also seen a steep increase. Prices for bacon have increased by 8.4 percent while prices of whole milk and citrus fruits increased by 7.5 percent and 8.7 percent respectively.
According to the U.S. Bureau of Economic Analysis, the country's personal income increased US$9 billion, or less than 0.1 percent at a monthly rate in January 2022, while consumer spending increased US$337.2 billion, or 2.1 percent, in the same month.
As many Americans don't have the money for increased grocery bills and other expenses, they have come up with ways to control their budget and spend less. Repair your home appliances instead of buying new ones, one online post suggests. Find cheaper substitutes for your regular purchases, says another. Others have called for self-reliant living. "Nearly anything that you can produce at home will cost less than store-bought. This goes for food, clothing, household supplies, furnishing and décor," they advise. SD-Agencies