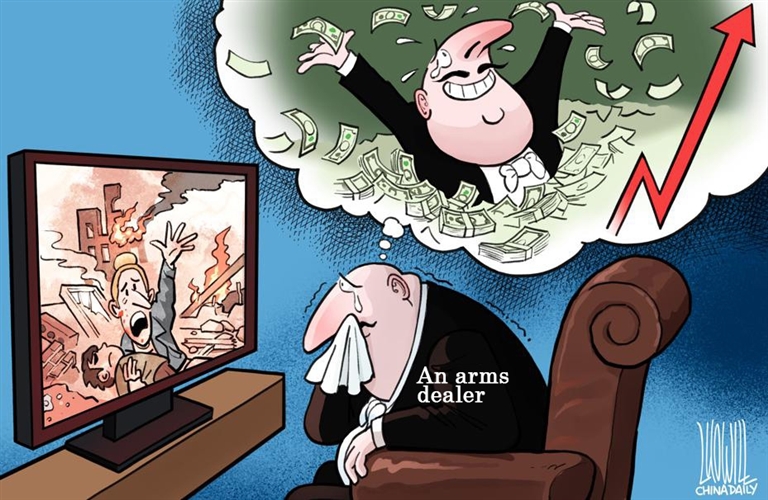 US arms dealers profit from conflict
The ongoing Russia-Ukraine conflict will bring huge revenues to U.S. arms manufacturers, and the military-industrial complex will profit from the crisis in the long run, with continued lobbying for a more confrontational approach and higher defense spending.
Defense contractors are also eyeing additional sales in Europe, where several countries, including Germany, have announced they will increase defense budgets in light of the recent conflict.
U.S. defense firms are the top producers of the world's weapons. According to the Stockholm International Peace Research Institute, the world's top five arms companies have all been American since 2018, and the United States accounted for 39% of global military expenditure in 2020.
Lockheed Martin, the world's top weapons manufacturer, saw its stock price surge over 25% since the start of this year, while the stock price of Raytheon Technologies is 17% higher.
newscartoon.com.cn