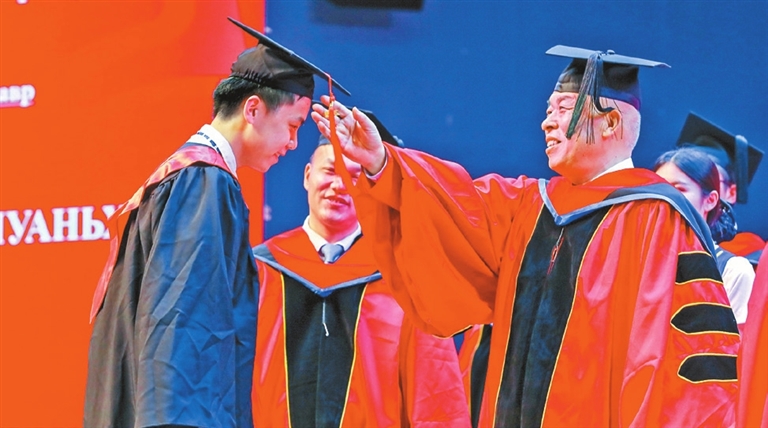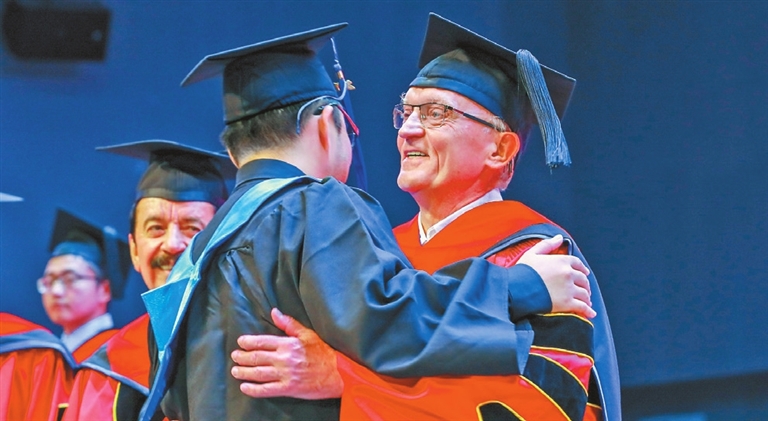 SHENZHEN MSU-BIT University (SMBU) has set its sights on building a high-level university and cultivating high-caliber talents, placing a high value on employment, integrating the university's resources to support graduates' employment, and encouraging graduates to obtain higher-quality full-time employment.
Since their entrance to SMBU as the first cohort of undergraduates, the Class of 2021 has received extensive attention from all walks of life. With the support of the Department of Education of Guangdong Province and the Shenzhen Municipal Education Bureau, SMBU succeeds in ensuring stable employment and securing job opportunities as key indicators of talent training, notwithstanding the grim employment situation in 2021.
The year 2021 represents the first time for SMBU to thoroughly carry out undergraduate employment assistance under the dual challenges of COVID-19 and a new mission set by SMBU. The employment rate for the first batch of undergraduates with Chinese nationality reached 95.8%. Among the directly employed graduates, 89% chose to stay in Beijing and Shenzhen, and the majority of them work in public institutions and well-known companies both at home and abroad.
Among the graduates, 86.5% of them chose to continue their studies at universities ranked among the top 100 in the QS World University Rankings or at universities of China's second round of "Double First-Class" universities and disciplines. Among the 34 graduates who went abroad to study, 50% of them obtained scholarships from the China Scholarship Council, with destinations including Russia, the U.K. and the Hong Kong Special Administrative Region of China.
Meanwhile, 36.4% of the first cohort of undergraduates with Chinese nationality received at least two university admission letters or job offers. The high level of recognition of SMBU graduates by top universities and excellent employers in China and overseas has provided graduates with additional job opportunities and broadened the path of growth and success for SMBU students. (Zhang Yu)