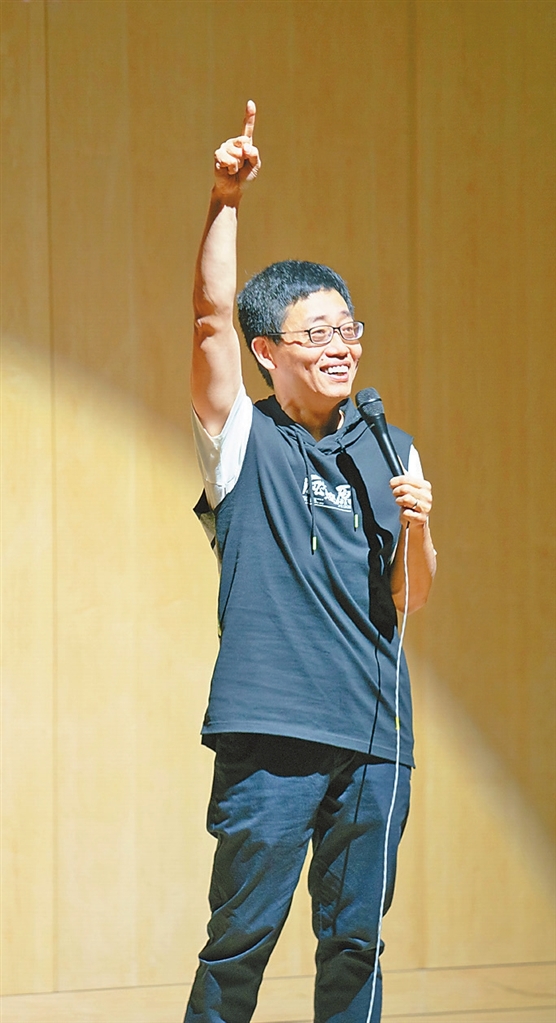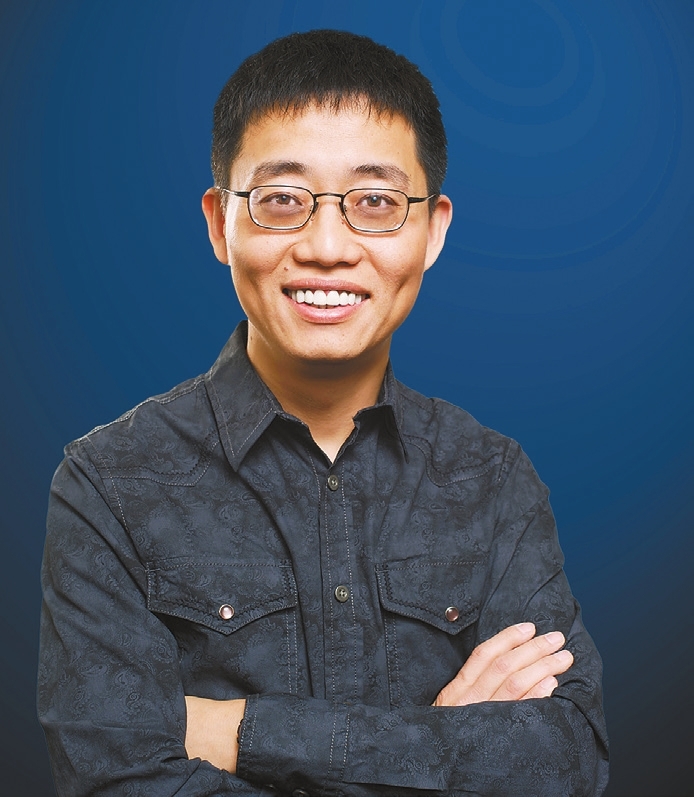 Cao Zhen
caozhen0806@126.com
JOE WONG, one of China's funniest exports commonly known by his Chinese name as Huang Xi, will take the mic at Fenghua Grand Theater in Shekou, Nanshan District on May 13-14, offering a clever assortment of punchlines to both Chinese and foreign audiences.
The biochemist-turned-comedian who received a standing ovation after giving a 15-minute show at the White House Annual Correspondents' Dinner in 2010 will tickle your funny bone by telling jokes on low self-esteem at a Chinese-language show May 13 and on midlife crisis at an English-language show May 14.
"I have been struggling with low self-esteem since a young age but humor really helped me deal with it," said Wong in an interview with Shenzhen Daily, adding that he just turned 52, entering the "midlife" period. "Nowadays society is not friendly towards people who are over 35 or even 30; that's something we need to constantly address, because it's neither fair nor healthy," he said.
"Shenzhen is a metropolitan city with people from all over the world, so my jokes would be diverse for the audience here, but most of my jokes would be about daily life in China," he said.
Known to captivate audience with his one-liners and deadpan humor, Wong, from Jilin Province, made a foray into stand-up comedy after he became weary of his biochemistry job in the United States. In his book "Punchlines" (2020), he wrote that he worked hard at a startup but never got promoted, so he took up various sport hobbies but lost interest after some time. He also kept a diary to ease stress and after a year, when he read the diary, he found the jokes he wrote about this tough time amused him, and finally healed him. "Making fun of myself and developing a sense of humor when I looked at people and things around me helped me embark on the journey of comedy," he wrote.
Wong then began to study comedy performance and the basic skills of creating jokes at a class in Boston in which students were from all walks of life. He practiced writing jokes every day and mustered up the courage to invite passers-by to watch his performance at some "bringer shows." (To get stage time, new comedians are required by some clubs to bring at least two audience members.)
"I used to be very shy; it terrified me to speak to people. I had suffered from social anxiety for the longest time until I realized I don't have to be perfect. Being perfect is impossible. After that I can accept myself better and can speak my mind more freely," said Wong. "Show people you are not afraid of making fool of yourself, then people would probably respect your more," he added.
As Wong wrote more jokes about his life experience, he found creating jokes was an achievement for him. From a Rice University biochemistry Ph.D. holder to a stand-up comedian, Wong chose a path he loves. His passion to express himself while at the same time making people laugh eventually landed him a spot on "Late Show With David Letterman," "The Ellen DeGeneres Show" and "Late Show With Stephen Colbert," as well as the champion of the 2010 Annual Great American Comedy Festival.
"To boost your confidence or self-esteem, it's important to find out who you are and find a purpose in life. After doing stand-up comedy, I could figure out who I am and gradually my self-esteem improved a lot; that's the ultimate solution for me. If you don't have a sense of humor when you encounter awkward situations, try to memorize some jokes," said Wong.
Wong caught the attention by Chinese internet users after he roasted then-U.S. President Barack Obama and then-U.S. Vice President Joe Biden at the White House Annual Correspondents' Dinner in 2010.
He later returned to China, performed gigs and held training courses at clubs in Beijing and also helped his students to get stage time. Starting in 2013, he hosted China Central Television's "Is It True?" program, a "MythBusters"-like show mixed with science, games and stand-up comedy, which helped him gain even wider attention in the country.
Although Wong was at the forefront of the rise of stand-up comedy in China in the 2010s and has influenced many young Chinese comedians, "Rock and Roast," a stand-up comedy competition show launched by Tencent in 2017, marked the art form's exponential growth in China in the past five years. Several young comedians became overnight stars after appearing on the show which has streamed four seasons. In cities, new comedy clubs and open-mic nights are popping up.
Wong admitted that doing stand-up comedy is a "very tough business" and regards continuous creation as a key characteristic of great comedians. He has to accept that "it's part of reality to see new faces coming." "But on the flip side, the better these younger comedians become, the more popular standup comedy is in China. It will benefit all the comedians."
"China is one of the best countries in the world to start a stand-up comedy career because there are a lot of cities, providing more shows. Comedians have enormous opportunities to develop themselves here and I've also seen some new graduates switch to stand-up comedy because they even get paid more," he added.
In the past two years, Wong published two Chinese-language books on stand-up comedy skills and how to use humor in life. "Every time I have a book published, I will have a comedy tour; I will continue to do that," he said, adding that live gigs still have the unique charm that online shows lack.
"Even when you watch free shows on the internet you can see the audience members onsite are having a good time. Live shows are so much more exciting and thrilling. If I watched a one-hour good standup comedy show, I was in a good mood for a week. I have never seen a comedy movie with jokes that are so packed. In a live show, every 10-15 seconds, there is a punchline," he said.
Wong said he is trying to develop a sitcom in China, since he sees doing comedy as a long run career. "I feel that sitcom is a great way to have your humor reflected in different art forms. Comedians using stand-up comedy elements in movies, sitcoms and variety shows are commonly practiced in the United States. I believe there are 240 sitcoms being developed in Los Angeles every year, but not that many in China right now," he said.