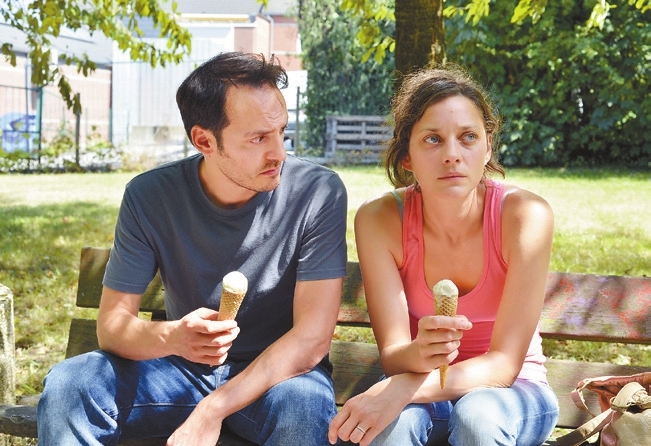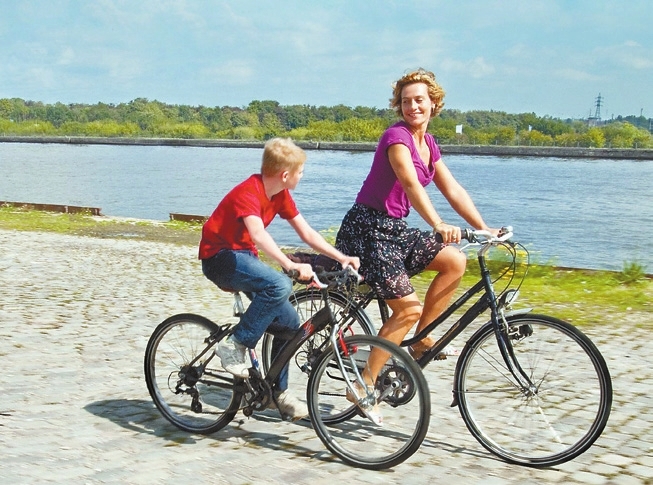 Six French-language movies directed by Jean-Pierre Dardenne and Luc Dardenne will be shown at Broadway Cinematheque. The Dardenne brothers are Belgian filmmakers known for their starkly realistic approach to working-class themes and characters. Many of their movies have won awards at the Cannes Film Festival, such "Rosetta," "L'Enfant" and "Le Gamin au Velo."
'La Fille Inconnue' (2017)
Plot: Jenny, a talented doctor, refuses to open the door of her practice to a mysterious late-night caller. The next morning, she learns that the caller was a girl who has been found dead, and the police have no way of identifying her. Shocked and guilt-stricken by the news, Jenny resolves to discover the name of the girl so she will not be buried anonymously and to ensure she doesn't disappear as if she had never lived.
Subtitles: Chinese
Time: 2 p.m., May 22; 3:55 p.m., May 28
'Je Pense a Vous' (1992)
Plot: In Belgium in 1980, on the banks of the Meuse River, against the background of a steel-producing city, factories close down one after another and lay off workers. One of those made redundant is Fabrice, who, at 35, is proud of his trade, rendered mythical by fire and steel, but feels he has become useless. His wife, Céline, tries to renew his interest in life. Despite a few moments of rediscovered happiness, Fabrice remains trapped in his confusion and one day disappears. Céline, her intense love leading the way, goes looking for him and eventually finds him. Once again, she tries to save him from himself.
Subtitles: Chinese
Time: 7:30 p.m., May 20; 2 p.m., May 29
'Le Fils' (2003)
Plot: Olivier, a carpentry instructor at a rehab facility for boys, initially turns down young Francis' request to apprentice with him. He eventually gives in and begins to teach the troubled teenager, but, he also takes to following the boy through the streets, watching his every move and even going so far as to break into his home. After the reason for Olivier's dark obsession is finally exposed, he realizes that he must then make a difficult decision.
Subtitles: English, Chinese
Time: 7:30 p.m., May 27; 3:55 p.m., May 29
'Deux Jours, Une Nuit' (2014)
Plot: A factory worker (Marion Cotillard) has just one weekend to convince her colleagues to give up their bonuses so that she can keep her job.
Subtitles: Chinese
Time: 4:10 p.m., May 21; 2 p.m., May 28
'L'Enfant' (2005)
Plot: After giving birth, teenage Sonia returns home to find that her boyfriend, irresponsible petty criminal Bruno, has sublet their apartment. Sonia tracks Bruno down on the street, and after the couple spends the night together, they decide to start a new life with the baby. But the next morning, Bruno sells their child for cash, sending Sonia into shock. Shaken by her decision to press charges against him, Bruno sets out to retrieve the baby.
Subtitles: English, Chinese
Time: 7:30 p.m., May 19, June 1; 4:30 p.m., May 22
'Le Gamin au Velo' (2011)
Plot: Abandoned by his father, a boy begins to act out in anger, despite the best efforts of his kindhearted caretaker.
Subtitles: English, Chinese
Time: 2 p.m., May 21; 7:30 p.m., May 30-31
Tickets: 70-90 yuan
Venue: Broadway Cinematheque, 5/F, MixC World, Nanshan District (南山区深圳万象天地五楼深圳百老汇电影中心)
Metro: Line 1 to Hi-tech Park Station (高新站), Exit A(SD News)