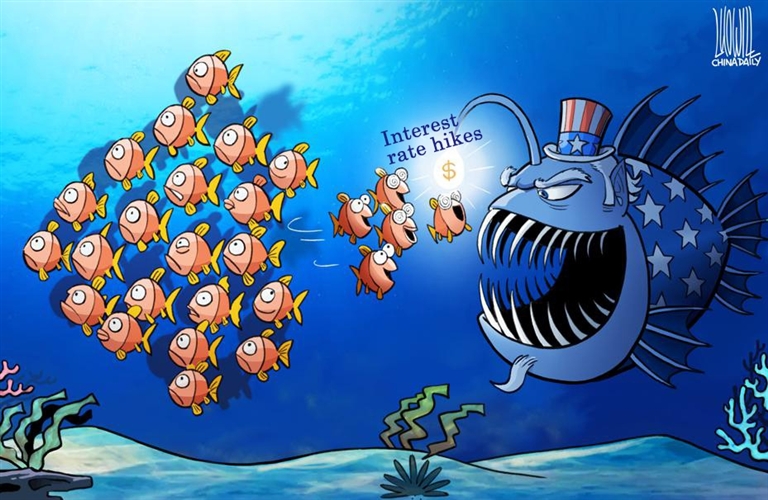 When the U.S. Federal Reserve raises interest rates, as it did Wednesday, the impact of that move is also felt outside the United States. It hits Sri Lankan merchants, Mozambican farmers and poor families around the world.
Not only are loans more expensive, but national currencies are devalued.
International Monetary Fund CEO Kristalina Georgieva was so alarmed by interest rate hikes last month that she said central banks must "be aware of the impact [of such measures] on the vulnerable economies of developing countries." The IMF lowered its forecast for economic growth this year in developing and emerging countries to 3.8%, one percentage point below the forecast it made in January.
As interest rates rise in the United States, government and corporate bonds become more attractive to investors, who withdraw money from abroad and invest it in bonds. These reversals drive up the value of the dollar and devalue the currencies of other countries. Newscartoon.com.cn