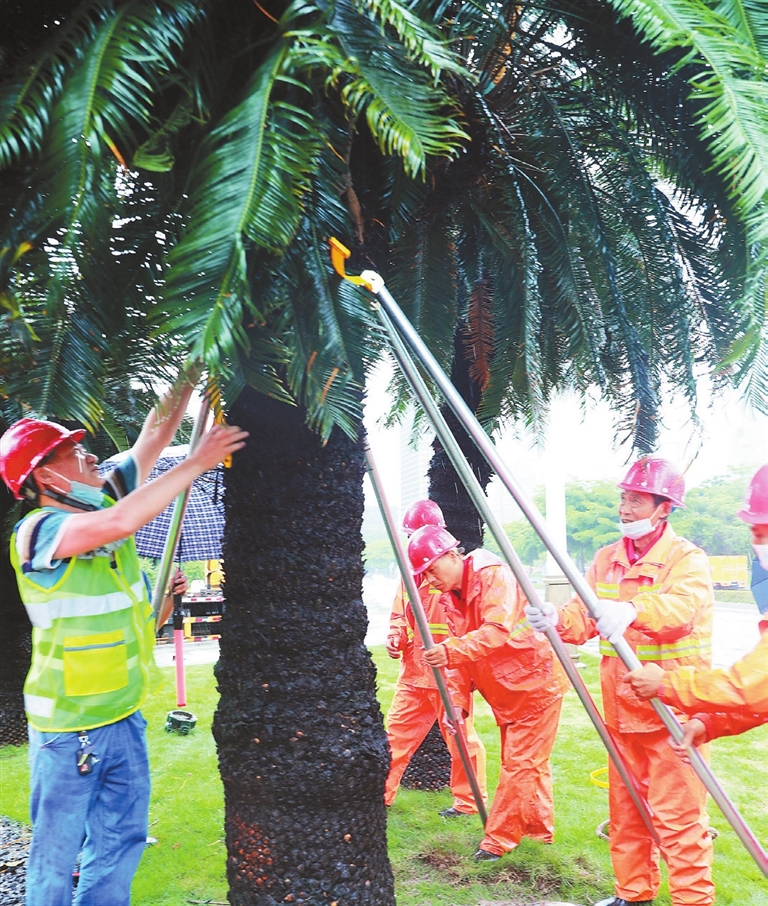 Wang Jingli
wangjingli0715@163.com
ALL parks in Shenzhen have been closed for safety purposes after the city issued a red alert for rainstorms Saturday, according to the city's urban management authority.
Parking reservation services at Shenzhen Bay, Lianhua Hill, Bijia Hill, Shenzhen International Garden and Flower Expo and Honggang parks were closed at the same time until further notice.
Shenzhen Meteorological Observatory said Thursday that the city will continue to experience heavy rainfall Friday, with torrential rains, thunderstorms and strong winds expected in some parts of the city.
Additionally, a red alert for rainstorms is forecast to be issued Friday. It will be raining over the weekend, according to the observatory.
The Shenzhen Maritime Safety Administration has also activated a Level-II emergency response for flood control. All passenger boats, boats transporting hazardous materials, abandoned soil and gravel, as well as construction ships were ordered to halt operations starting Thursday. Marine emergencies can be reported by calling 12395.
Shenzhen opened 886 emergency shelters and had relocated nearly 50,000 people as of Thursday, according to the local flood control headquarters.
The local greening management department also arranged personnel to reinforce roadside trees and enhance daily patrols to ensure safety.
The department said it had arranged 3,236 workers to check greening facilities' hidden dangers since the heavy downpour lashed the city. Workers with the department handled eight fallen trees and 19 broken tree branches as of 12 p.m. Thursday.