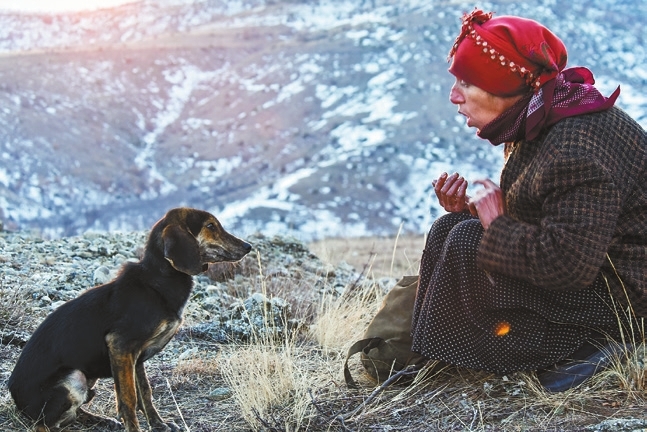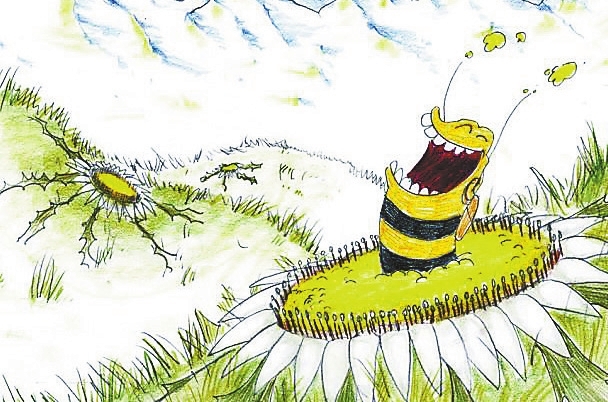 Shenzhen Lumière Pavilion will show Swiss documentaries and movies at its two IMAX cinemas in Huaqiangbei and Shekou. The films are in their original languages with Chinese subtitles.
'Energy Pioneers' (2019)
Plot: U.S. entrepreneur James Ehrlich strives to reinvent urban planning through community driven living in so-called "ReGen Villages." Former Swiss ETH Zurich professor Hansjürg Leibundgut pursues technical innovation and a change of mind on a political level. While being underfunded, they both depend on selling their ideas and finding strong investors. "Energy Pioneers," directed by Samuel Stefan, is a documentary following these two unique individuals at a pivotal point of their projects where they can either succeed splendidly or fail unnoticed.
Language: German
Time: 7 p.m., May 21 (Shekou cinema)
'Paradise War: The Story of Bruno Manser' (2019)
Plot: Directed by Niklaus Hilber, the movie tells the true story of Swiss environmentalist Bruno Manser, who joined the nomadic Penan tribe in their fight against deforestation in Borneo in the late 1980s. Manser eventually went missing in the depths of the Malaysian jungle. This film is an epic account of a courageous man who looked for life beyond urban civilization and ended up fighting a global economic system.
Languages: English, German
Time: 2:30 p.m., May 21 (Huaqiangbei cinema); 2:30 p.m., May 28 (Shekou cinema)
'Honeyland' (2019)
Plot: "Honeyland" is a documentary directed by Tamara Kotevska and Ljubomir Stefanov. A woman utilizes ancient beekeeping traditions to cultivate honey in the mountains of North Macedonia. When a neighboring family tries to do the same, it becomes a source of tension as they disregard her wisdom and advice.
Languages: Turkish, Macedonian, Serbo-Croatian
Time: 2:30 p.m., May 29 (Shekou cinema)
'Bear-Like' (2019)
Plot: In this documentary directed by Roman Droux, David Bittner is on a research trip to Alaska, where he looks for a female bear and a male bear that he has known for a long time, but in doing so, he puts himself in danger.
Languages: German, English
Time: 2:30 p.m., May 21 (Shekou cinema); 7 p.m., May 21 (Huaqiangbei cinema)
'The Mushroom Speaks' (2021)
Plot: Directed by Marion Neumann, this documentary is an ecological science fiction and an exploration of natural philosophy about mushrooms and what we can learn if we listen to nature.
Languages: German, English, Japanese
Time: 2:30 p.m., May 22 (Shekou and Huaqiangbei cinemas)
'Wolves Return' (2019)
Plot: Wolves divide and fascinate us; 150 years after they were driven to extinction in Central Europe, they are returning slowly but inexorably. Are they dangerous to humans? Is it possible to coexist? Using Switzerland as a point of departure, where wolves have returned in the very recent past, this documentary directed by Thomas Horat sheds light on the wolf situation in Austria, Germany, Poland, Bulgaria, and even the United States, where freely roaming packs of wolves are now a more common sight.
Languages: German, English
Time: 2:30 p.m., May 28 (Huaqiangbei cinema)
Four short movies
In the documentary "Parenthèse" (in French), Fabrice Aragno films nature reclaiming its rights while humans keep a lower profile. With sensitivity and deceptive simplicity, "Parenthèse" films time as it stops and passes.
Aragno's another documentary "Lakeside Suite" (in French) was shot entirely from a boat on a lake. Surrounded by sounds of animal life, both from the lake and the neighboring forests, this film takes us through the seasons.
In the documentary "Kind Regards From the Anthropocene" (in German) directed by Lucas Ackermann, four young adults explore, contemplate and, in the form of a letter, bid farewell to their favorite nature site. Forests, mountains, glaciers and lakes of overwhelming beauty follow one another, like postcards that attempt vainly to fix these landscapes in place, soon to be transformed by climatic disasters.
In the animated short film "Vigia" (in Italian) directed by Marcel Barelli, because of pollution, pesticides, and other toxic substances, a bee decides to leave her hive, looking for a more comfortable place for her to live in.
Time: 2:30 p.m., May 29 (Huaqiangbei cinema)
Venue 1: Shenzhen Lumière Pavilion, 4/F, AVIC City Dreams-On Mall, Huaqiangbei, Futian District (福田区华强北中航城君尚购物中心四楼卢米埃深圳华强北IMAX影城)
Metro: Line 1 to Huaqiang Road Station (华强路站), Exit B
Venue 2: Shenzhen Lumière Pavilion, 3/F, Phase 1, Getaway One, Shekou, Nanshan District (南山区蛇口汇港购物中心一期三楼卢米埃深圳汇港IMAX影城)
Metro: Line 2 to Sea World Station (海上世界站), Exit A (SD News)