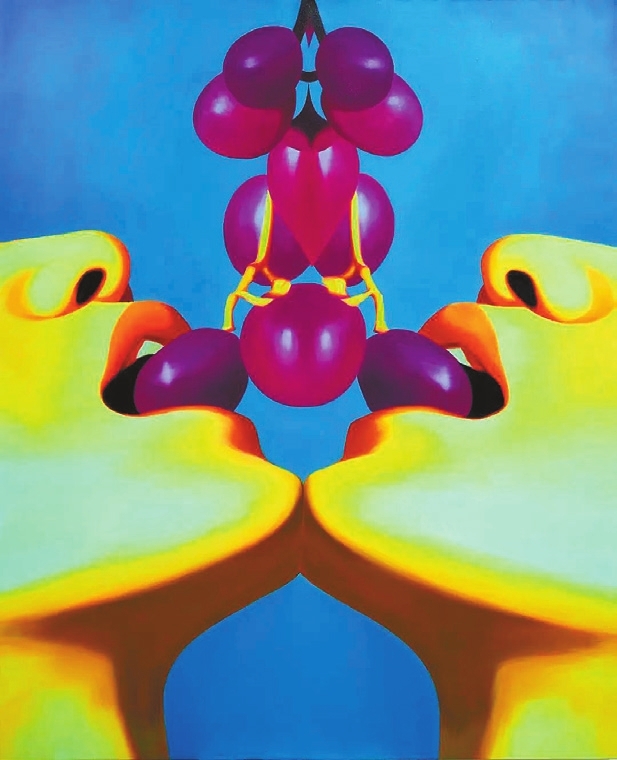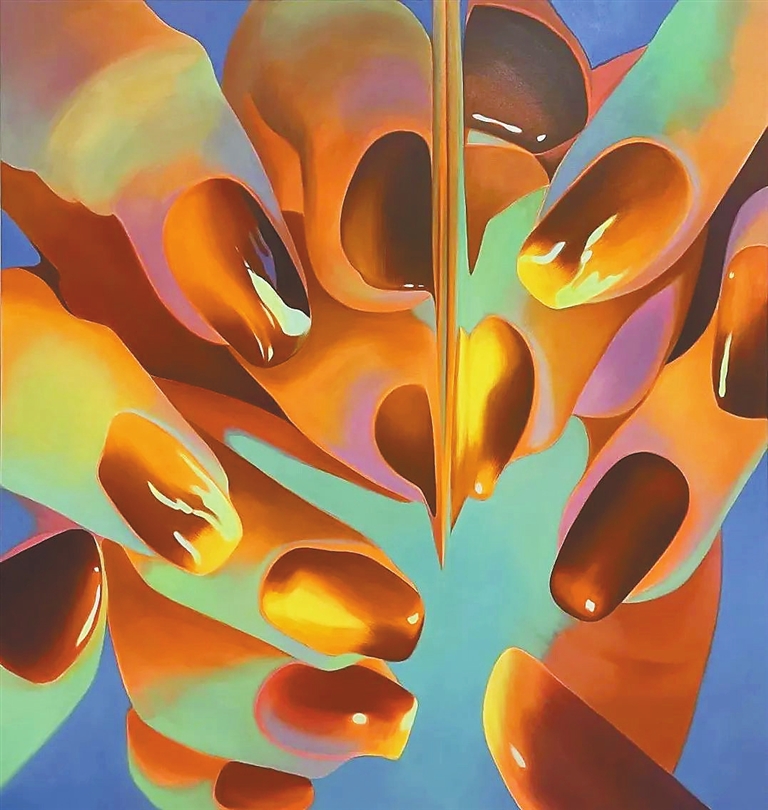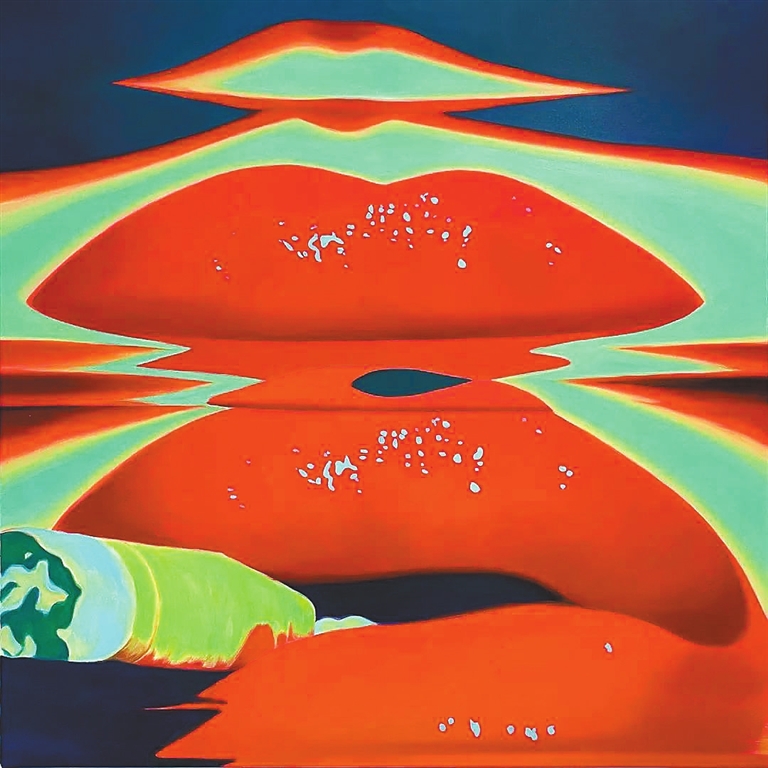 Young Chinese artist Tao Xian is exhibiting her oil paintings at "The Fool and Dionysus" exhibition at the LAN Gallery.
In Tao's paintings, subjects like lips, faces, fingers and nails in vigorous colors convey a sense of Eastern beauty. "I see the human body as an essential agent that connects our changing desires to the outside world. Women portraits and bodies are the subjects of most of my paintings. I'm interested in exploring female identity and sexuality by recording their intimate moments whether it is a woman in a found image that I saw during traveling or pictures that I took of my female friends. Those images start out as photographs and then, through digital technology are bent, shaped, stretched, distorted and multiplied," she said.
Tao graduated from the Central Academy of Fine Arts in Beijing with a bachelor's degree in oil painting in 2013 and then gained a master's degree from Parsons School of Design in New York. She expresses her artistic thoughts through painting, photography and printmaking.
She is particularly interested in exploring the relationship between advanced technology and the traditional painting, and how the technology influences her artistic directions or viewers' understandings of contemporary painting.
Tao's works have been frequently exhibited in the United States, China and Japan. She has shown her works at Asian Art Platform in Singapore, Fukiage Museum of Art in Japan, Untitled Space in New York and China Art Palace in Shanghai.
Dates: Until June 6
Hours: 11 a.m.-10 p.m.
Venue: LAN Gallery, 3/F, O'Plaza, OCT Harbor, Nanshan District (南山区欢乐海岸购物中心三楼蓝岸画廊)
Metro: Line 9 to Shenzhen Bay Park Station (深圳湾公园站), Exit E(SD News)