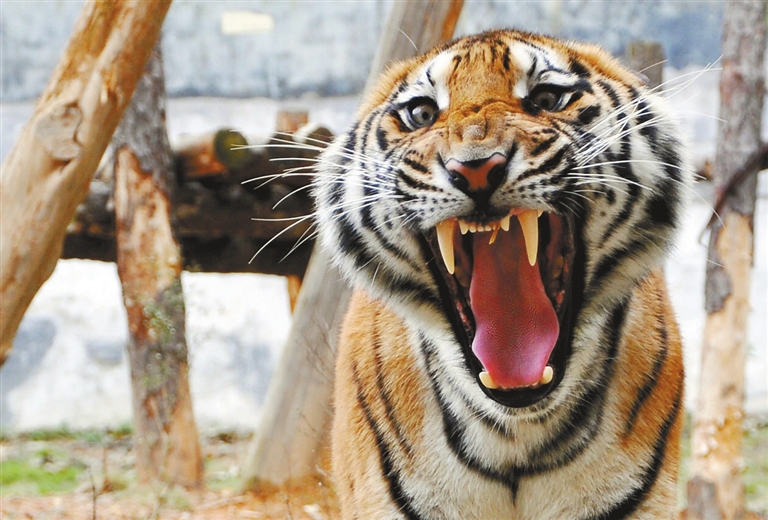 Lin Songtao
254238712@qq.com
THE year 2022 is the Year of the Tiger on the Chinese lunar calendar. Shenzhen Daily and Ping An Group will arrange a group of international volunteers to visit a South China Tiger breeding and research base in Shaoguan in northern Guangdong Province to get up close and personal with these precious animals this weekend. Expats can adopt tiger cubs as well as give them an English name.
Tiger enthusiasts are welcomed to visit the link to view Shenzhen Daily's livestreaming about the breeding base visit: https://live.sznews.com/liveHtml/agent/4.html?roomID=2823.
The trip aims to promote the protection of South China Tigers and help raise public awareness on environmental protection ahead of International Day for Biological Diversity, which falls on Sunday.
The South China Tiger is under first-class State protection in China and is one of the top 10 most critically endangered species in the world. China is the only habitat for these tigers and only about 200 of the species are believed to be alive.
Yuebei South China Tiger Nature Reserve, where the breeding base is located, features various natural resources and is abundant in animal and plant species. The number of tigers in the reserve has grown from two to the current 13, including twins born Dec. 31, 2021. Their lives have been livestreamed and were an internet sensation.
The participants in the trip will also visit Shaoguan Urban Planning Exhibition Hall, Shaozhou Park and other sightseeing spots.