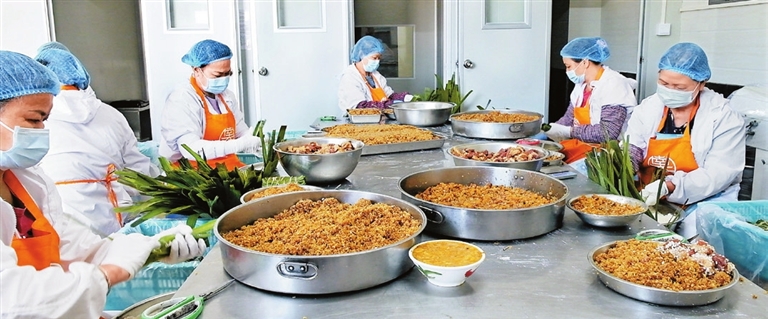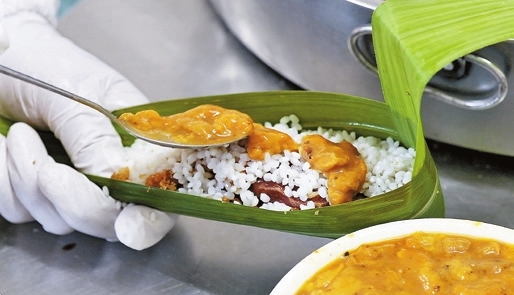 BATCHES of packed sea urchin zongzi were sent from Nan'ao in Dapeng to cities across the country as the Dragon Boat Festival approaches.
Sea urchin is reportedly at its best when its roe is full from the Qingming Festival to the Dragon Boat Festival.
ON May 18, the daily express delivery volume for zongzi placed at an SF Express station in Nan'ao exceeded 2,500, nearly 3.5 times the usual amount, according to Shenzhen Economic Daily.
In 2021, sales for sea urchin zongzi produced in Dapeng New Area topped 700,000. Sales are expected to hit a new record this year, said the report.
Nan'ao sea urchin zongzi cooking techniques, with a 200-year history, was listed in the city's fifth batch of intangible cultural heritage representative projects and the city's souvenir list in 2021.
One of the most important ingredients of sea urchin zongzi is purple sea urchin, Dapeng's specialty, which makes the zongzi worthy of the name as a Shenzhen specialty. The purple sea urchin has golden flesh and a rich taste, which is perfectly matched with the aroma of pork belly, salted egg yolk, accompanied by dried shrimp and peanuts.
The leaves used for the wrapping of sea urchin zongzi are also a wild plant that grows on a local mountain at an altitude of more than 200 meters.
It has been 20 years since Zhang Zhangmei, the fifth-generation inheritor of the Nan'ao sea urchin zongzi cooking techniques, ran the sea urchin zongzi business that first served restaurant customers and now operates as a factory serving zongzi.
"At first, I just offered sea urchin zongzi to my restaurant customers. I never thought it would become more and more popular," Zhang said.
With sea urchin zongzi becoming more popular, she started to work on designing the packages, integrating Shenzhen elements into the designs. "I designed a green package and added three new versions of this year's packages to include Shenzhen's landmarks like Ping An International Finance Center and Shenzhen Civic Center to show the city's characteristics," Zhang said.
In the last three years, sales of sea urchin zongzi were surging, and orders came from all over China.
About 60% of the sea urchin zongzi orders were sold to customers outside Shenzhen this year. In previous years, the proportion was around 50%, according to Zhang who added that "Zhejiang and Jiangsu provinces have the highest sales." Zhang said that there are also distributors selling her sea urchin zongzi in Beijing, Jiangsu, Shaanxi and Sichuan, and it is also available on online platforms such as Taobao and JD.com.
In addition to Nan'ao, Kuichong and Dapeng subdistricts also have retailers selling sea urchin zongzi. The city's market regulatory intends to apply for a geographical indication for sea urchin zongzi.  (Wang Jingli)