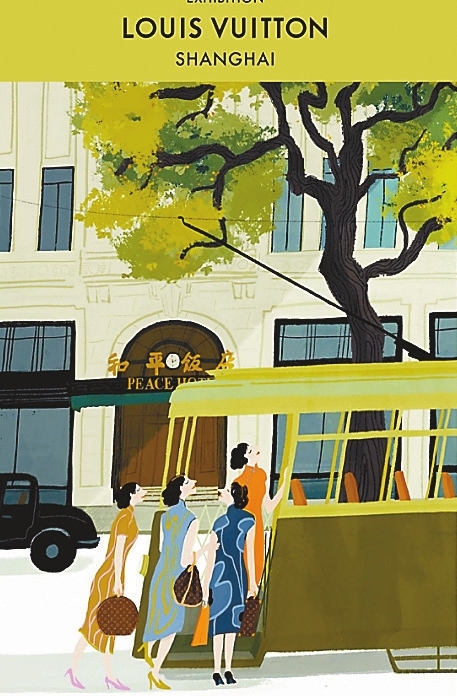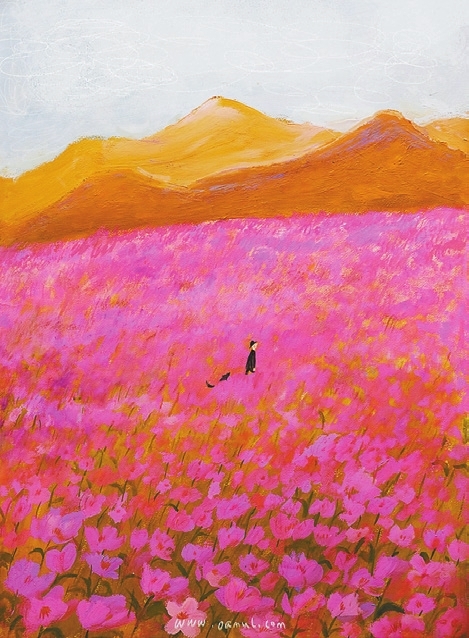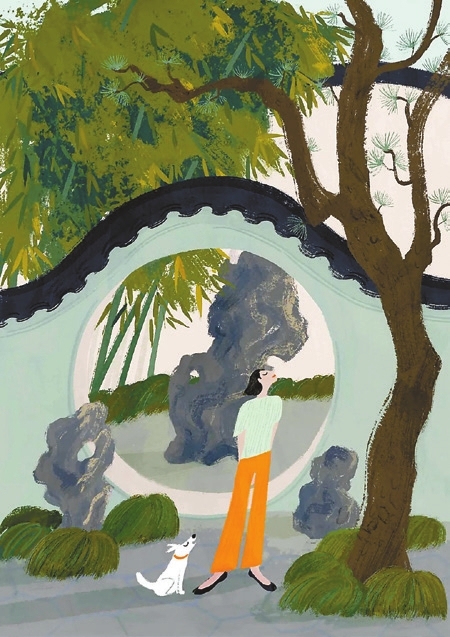 Chinese illustrator and animator Lu Tao, better known as Oamul, is exhibiting his works at the "Me and I" exhibition at Guangming Culture and Art Center.
Based in Xiamen, Oamul has published illustration books and designed stamps for the United Nations as well as having collaborated with several international brands, such as Apple, Chanel and Louis Vuitton. There's an innocent and simple quality in his work. His paintings and illustrations reflect the seasons around him: flowers blooming in the spring, hot summer days by the sea, long walks in autumn hues, cozy scenes in cold winter nights. They also allow him to slow down and take time to reconnect with the beauty of nature as well as the small things in life.
"My last name is Lu and my family called me Mao, which means cat in Chinese, when I was a child, so Oamul is actually a reversed combination of these two words," the illustrator said, explaining his nickname.
"The advantage of digital painting is that it allows me to experiment with different art media and GIFs are also fun to work on. As for the themes of my works, they have been and will always be related to nature," said Oamul.
The artist is an avid traveler and his sketches and illustrations record the beauty of the world around him. "Most of the time, painting is an outlet for self-expression. I hope viewers can discover the beautiful little things in their own lives through my art," he said.
Dates: Until Aug. 31
Tickets: 48-78 yuan
Booking: WeChat account "GCACArtMuseum"
Venue: Art Museum of Guangming Culture and Art Center, Guangming District (光明区光明文化艺术中心美术馆)
Metro: Line 6 to Fenghuang Town Station (凤凰城站), Exit B
(SD News)