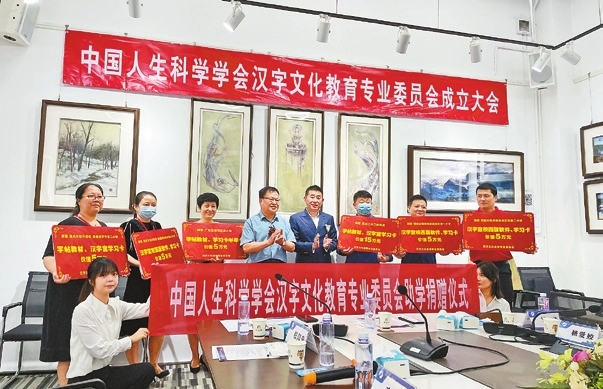 THE China Life Science Association (CLSA) celebrated the establishment of its committee that provides education about Chinese characters and related cultures in Shenzhen on May 26.
More than 30 experts in the fields of languages, cultures and education from Beijing, Guangdong, Hebei, Heilongjiang, Tibet and Xinjiang attended the hybrid meeting.
Working as a branch of the CLSA, the committee aims to carry forward and promote the influences of fine traditional Chinese culture by advocating and popularizing Chinese characters and related culture, cultivating talents in these fields and assisting with international exchanges.
The committee is determined to actively fulfill its social responsibility. It will first arrange a variety of digital resources that include Chinese-character-learning software, APPs, online copybooks and a search engine for learning Chinese characters. The digital tools and materials will be donated to some middle and primary schools in Shenzhen, Linkou County in Heilongjiang, Korla City in Xinjiang, and Nyingchi and Xigaze in Tibet. Forthcoming missions include arranging international exchanges and research in the field.
(Song Yingwen)