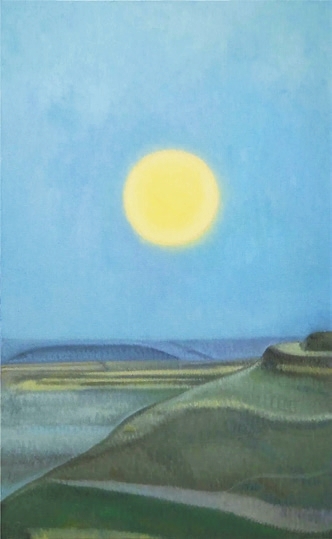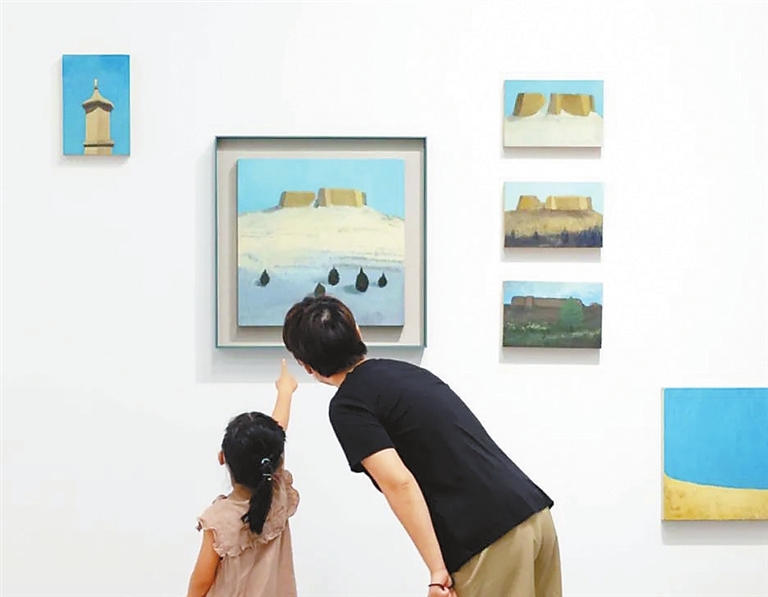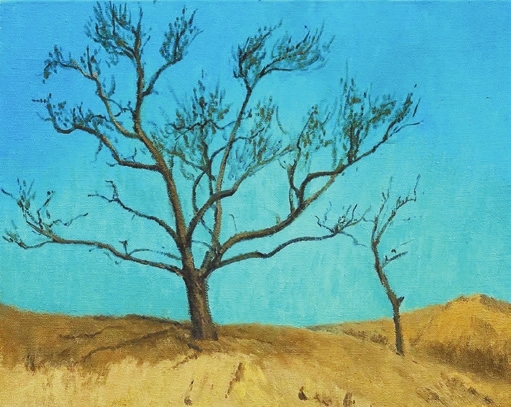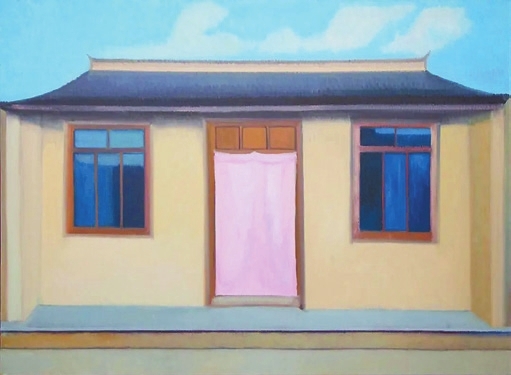 "Guo Longyao — White Phoenix" is the second exhibition of the "Map of Homeland" series curated by Wang Che held at the Serpentine Gallery.
The series has invited four artists from different regions, in an attempt to show the diversity of regions as well as different modes of thinking and sensory experiences in the homogeneous urban context, and to explore how one's art can be deeply influenced by where he or she is from, according to Wang. "A map that covers various occasions and emotions will be the product of reconnection with the homeland," said the curator.
Guo Longyao, who is the second artist in the series, was born in Tongwei County, Dingxi City, Gansu Province. His hometown in the south Loess Plateau hilly and gully region is a typical drought area, so one can see images of the loess hills, valley terraces and sparse vegetation in the artist's oil paintings.
Curator Wang believes that "homeland" in art is a spiritual space and a "mysterious center" of one's life. "Homeland" in this sense refers to a variety of places different in geology, terrain features, climate, ecology, production processes, cultural memories, etc. Hence, it is also a tapestry that embodies the diversity of such a place that attracts artists to think and develop their own unique views and art languages.
Dates: Until June 25
Hours: 10 a.m.-6 p.m., closed Sundays and Mondays
Venue: Serpentine Gallery, 109, Block 2, Nanhai E-Cool, Shekou, Nanshan District (南山区蛇口南海意库2栋109蛇口画廊)
Metro: Line 2 to Sea World Station (海上世界站), Exit A
(Cao Zhen)