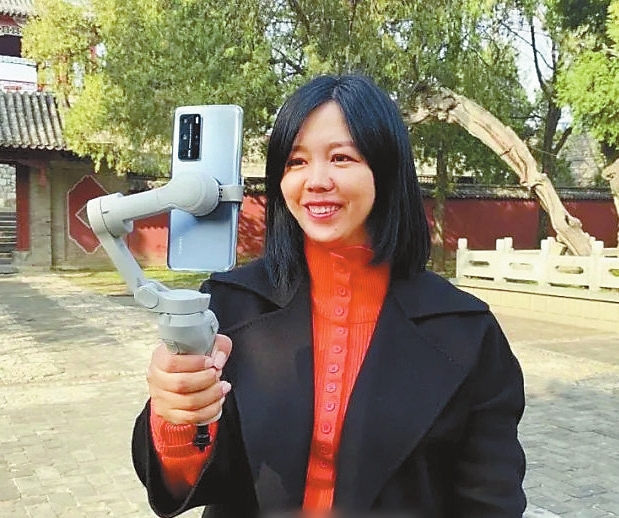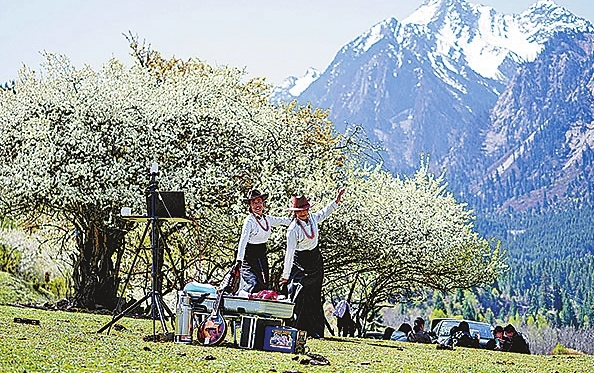 AS many people were forced to cancel their travel plans due to the lockdowns and inconvenience of traveling brought by COVID-19, "cloud tourism" has gained popularity in China.
This term refers to a form of virtual travel that is backed by advanced technologies such as 5G and virtual reality (VR). These technologies enable people to have immersive sightseeing experiences unbound by time and space.
Data from the short video sharing platform Douyin showed that 250 million people took a virtual tour via livestream during the five-day May Day Holiday earlier last month.
One of the most popular channels is run by Taishan Juanjie (a tour guide-turned-influencer) who livestreamed the sunrise at the top of Taishan Mountain in East China's Shandong Province on May 1, attracting 330,000 views.
During the COVID-19 pandemic, virtual tours became a trend embraced by viewers, according to China Youth Daily, which conducted a survey of 2,085 people on cloud tourism.
According to the survey results, 74.8% of the respondents said they were willing to take a virtual tour and 59.7% said they had a good online traveling experience.
Wang Bo, a museum enthusiast in Beijing, said that VR is particularly friendly with online museum visitors.
"The online exhibitions allow me to pick up, rotate and magnify virtual exhibits. I can study them in detail at any time," he said.
"They also spare me the nuisance of fighting large crowds and waiting in long queues, which is inevitable when I visit museums in person," he said.
In addition to not lining up, "cloud tourism" costs nearly nothing and offers tourists an extensive list of scenic spots. The most favored destinations of virtual tours are natural attractions, followed by historic sites, Chinese Red tourism (related to the CPC history) spots, museums and theme parks, according to the survey.
"Some natural wonders can only be watched at specific times or with professional equipment. Virtual tourism fulfills people's dreams of enjoying the hard-to-encounter sceneries," said Liu Simin, deputy director of the tourism chapter of the Chinese Society for Future Studies.
Qiu Yibing, a 21-year-old student from Zhengzhou University, said he has visited many scenic sites virtually around the country thanks to livestreams.
"In most broadcasts, veteran tour guides will share details of every attraction and explain local customs and intangible cultural heritages. Compared with cursory sightseeing, I got a much deeper understanding of a place in this way," Qiu said.
"Cloud tourism" has not only enhanced the appeal of tourist attractions but brought economic benefits as well. Many museums reported a rise in sales of their derivative cultural products after livestreams, according to Xinhua News Agency.
Operators of scenic spots have also sold advance tickets and local specialties during online tours, recouping losses from pandemic-induced shutdowns.
Xie Xiangxiang, deputy dean of the tourism department at Hainan University, said the growing popularity of "cloud tourism" has accelerated the digital transformation of the tourism sector. In addition to technologies, tourism enterprises need to focus on digital products development and employee training to ensure sustained development, Xie added.
Industry insiders also pointed out that virtual tourism cannot be a permanent substitute for real traveling experiences.
The livestreams have not only temporarily soothed people's wanderlust but also cultivated a throng of potential visitors to the destinations, promising to help the tourism industry recover when the pandemic is behind us and we are free to travel again.(China Daily)