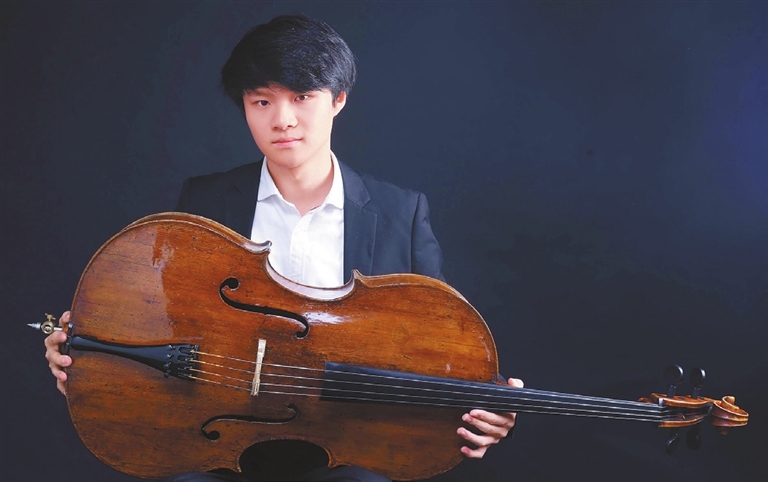 CHINESE cellist Chen Yibai won second prize Saturday at the Cello 2022 of Queen Elisabeth Competition in Brussels, Belgium, the highest prize attained by a Chinese mainland musician in the 85-year-old competition.
The first prize went to Hayoung Choi from South Korea and the third went to Marcel Johannes Kits from Estonia. The cello section was added to the prestigious competition in 2017, which was founded in 1937.
In the final round, each musician performed a concerto of their own choice and an unpublished work by Jorg Widmann written for the competition. Chen performed Widmann's "5 Albumblätter" and Shostakovich's "Concerto No. 1 in E-flat Major, Op. 107."
Chen's playing has previously been described as "nothing short of remarkable," with "a flawless technique yet displaying sincere tenderness and sensitivity" and "a personal sound and true stage presence."
Chinese veteran cellist Wang Jian, who was among the Queen Elisabeth Competition Cello 2022 jurists, also praised Chen that the young artist not only has superb technique but also kept calm on the stage to perform at his best.
Born in Shanghai, Chen, 21, began taking cello lessons at the age of 5 from Liu Meijuan at the Shanghai Conservatory of Music. He then studied under Danjulo Ishizaka at the Berlin University of the Arts in Germany and is now engaged in further studies at the Academy of Music in Basel, Switzerland.
Chen previously won third prize at the Lutosławski competition in Warsaw, second prize at the Enescu competition in Romania and fifth prize at the Tchaikovsky competition. He has performed with the Amadeus Chamber Orchestra, the Polish National Opera, the Südwestdeutsche Philharmonie Konstanz, the Shanghai Philharmonic Orchestra, the Gauteng Philharmonic Orchestra, and the Cape Town Philharmonic, among others.
Chen is playing on a Joseph Guadagnini cello (circa 1780-1800) on loan from Deutsche Stiftung Musikleben Hamburg, a German foundation.
(Cao Zhen)