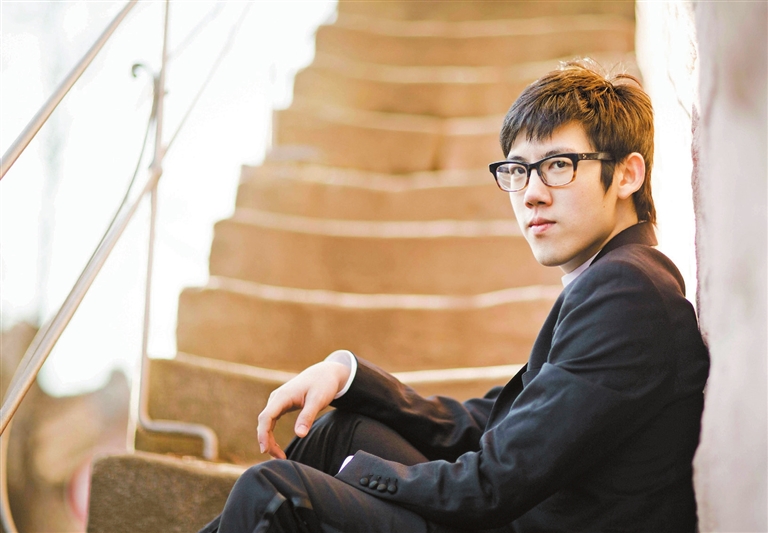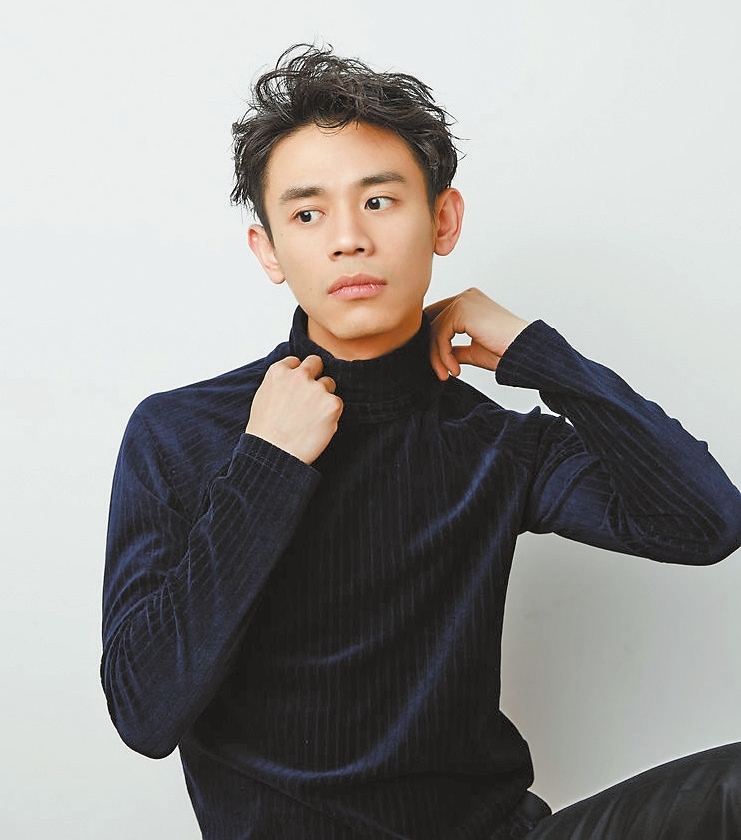 Zhang Haochen
Shanghai-born pianist Zhang Haochen will play Schubert's "Allegretto in C Minor, D. 915" and "Piano Sonata in G Major, D. 894" and Liszt's "Transcendental Études, S. 139" on Saturday night.
Since he won gold medal at the 13th Van Cliburn International Piano Competition in 2009, he has captivated audience members in the United States, Europe and Asia with a unique combination of deep musical sensitivity, fearless imagination, and spectacular virtuosity.
Zhang is a graduate of the Curtis Institute of Music in Philadelphia where he studied under Gary Graffman. He has also been studying occasionally with Andreas Haefliger in Vienna. He was previously trained at the Shanghai Conservatory of Music and the Shenzhen Arts School, where he was admitted in 2001 at the age of 11 to study with Dan Zhaoyi.
Zhang has appeared with many of the world's leading orchestras, including the Munich Philharmonic and the New York Philharmonic Orchestra. In 2017, he received the prestigious Avery Fisher Career Grant, which recognizes talented musicians with the potential for a major career in music.
In July 2019, Zhang released his debut concerto album on BIS Records performing Prokofiev's "Piano Concerto No. 2" and Tchaikovsky's "Piano Concerto No. 1" with the Lahti Symphony Orchestra under Dima Slobodeniouk. His debut solo album was released by BIS in February 2017, which includes works by Schumann, Brahms, Janacek and Liszt.
Time: 8 p.m., June 18
Tickets: 180-480 yuan
Du Tianqi
Guiyang-born pianist Du Tianqi will play Bach's "Italian Concerto in F Major, BWV 971," "Partita No. 1 in B-flat Major, BWV 825," "Partita No. 2 in C Minor, BWV 826," "Chromatic Fantasy & Fugue in D Minor, BWV 903" and "Partita No. 6 in E Minor, BWV 830" on Sunday night.
Du also studied from Dan Zhaoyi when he received his education at the Sichuan Conservatory of Music. He was awarded prizes in a number of national and international piano competitions, including the China Steinway Piano Competition, the Wiesbaden Youth Piano Competition, the San Jose International Youth Piano Competition and the Asia Chopin Piano Competition.
In 2016, he began studying at the New England Conservatory of Music in Boston. As a young artist, he also explores other art forms and has made several experimental videos, and performed musical works of his own compositions.
Du's performance of Bach's "Goldberg Variations" has gained wide attention in both China and the United States. A review of The Theater Times said, "It's impossible not to draw comparisons to Glenn Gould when considering Du, a rising star in China's classical music scene. In the sea of up-and-coming piano talent, Du has forged his own identity. Embracing avant-garde experimentation and modern visual arts, Du extends himself far beyond the classical concert pianist route."
Time: 7:30 p.m., June 19
Tickets: 80-380 yuan
Booking: WeChat account "szyyt_piao"
Venue: Shenzhen Concert Hall, Futian District (福田区深圳音乐厅)
Metro: Line 3 or 4 to Children's Palace Station (少年宫站), Exit D(SD News)