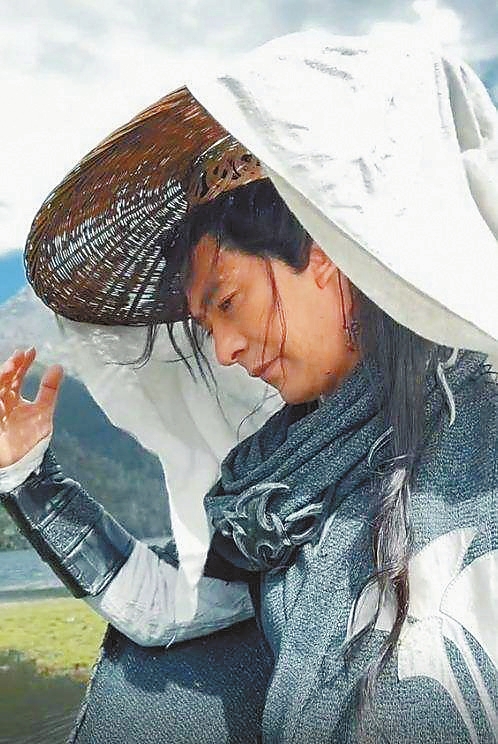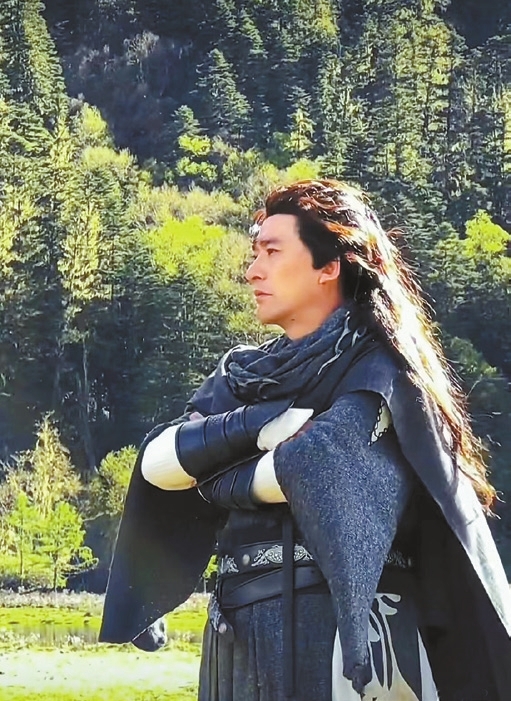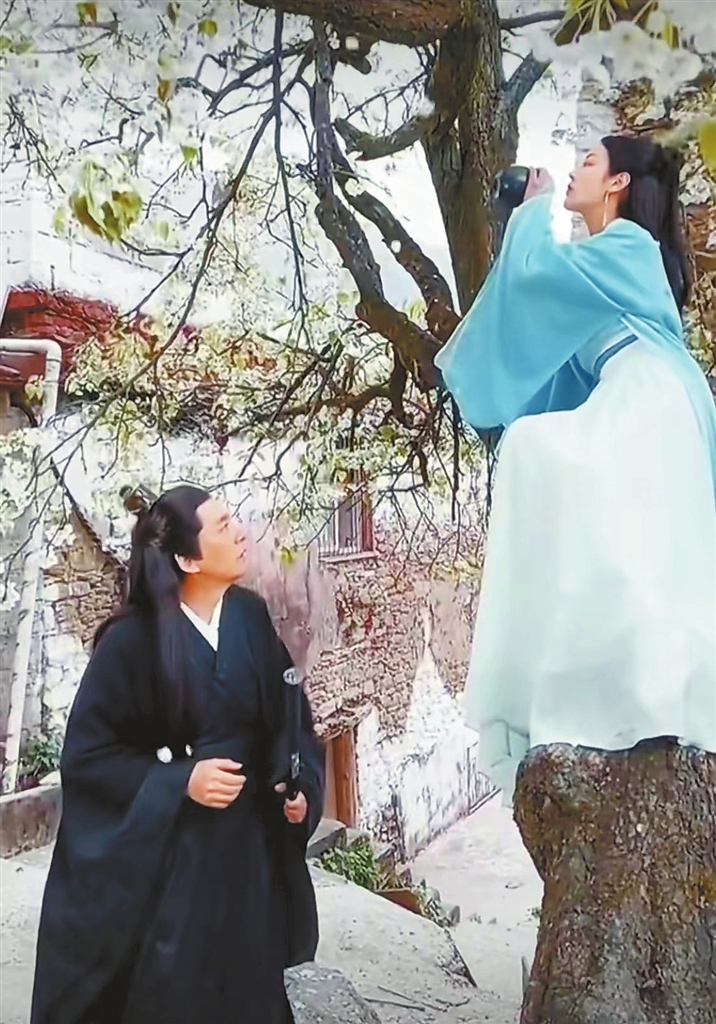 CREATIVE short videos starring a local official dressed in martial art costumes in the picturesque Ganzi Tibetan Autonomous Prefecture in Southwest China's Sichuan Province made a splash on the internet over the weekend.
In these videos, Liu Hong, director of the Culture, Radio, Television and Tourism Bureau in Ganzi, is dressed as a swordsman, sometimes rowing on bamboo raft, sometimes wandering by the lake and sometimes leading a horse.
The videos, which were posted on Liu's Douyin and Kuaishou accounts last week, have drawn several compliments over the weekend. "He's exactly what I imagined a swordsman would be like in the old times," said a Douyin user. "This bureau director is very smart; he utilizes the phenomenon of influencers in marketing and leads his hometown in its growing and development," said another Douyin user.
Featuring snow mountains, grasslands, forests and lakes, Ganzi, as part of the Silk Road and the Ancient Tea Horse Road, showcases great natural beauty and the integration of the Han and Tibetan ethnic cultures. "Last week's videos were shot beside Wuxu Lake in Jiulong County, which is an ideal place for visitors dressed in traditional costumes to take photos," said Liu.
"The Silk Road South Asia Corridor and the Ancient Tea Horse Road used to cover eight counties in north Ganzi. In ancient times, merchants and pack horses passing here were escorted by persons adept in martial arts," he added.
Liu, 50, was born and raised in Yajiang County, Ganzi. Having gained instant fame on the internet last year because of his dashing appearance, he opened his Douyin and Kuaishou accounts to promote Ganzi tourism. All the short videos starring Liu were produced by his colleagues.
"I'd like to do something for my hometown. If it helps to promote local tourism, I don't mind being an influencer, but I won't sell products on my social media accounts nor will I accept gifts," Liu said during a previous interview with China Central Television.
After graduating from Minzu University of China in Beijing, Liu returned to work in his hometown, Yajiang County, where he became director of the county's tourism bureau in 2002. To promote tourism, he took scenic photos and sent leaflets to travel agencies. He also led villagers to build roads, and worked as a tour guide to find and resolve accommodation, restroom and dining problems.
"During my seven-year's work in Yajiang, I have learned a lot about tourism, which is a very important experience in my life," said Liu who has also worked in the tourism sector of Kangding City in Ganzi and has been to all the 17 counties in Ganzi in the past two decades.
In 2019, Liu was appointed director of the Culture, Radio, Television and Tourism Bureau in Ganzi, and continues to be devoted to tourism promotion. "The internet has introduced us to the outside world, and has also brought the outside world to us," he said. "The thriving tourism in Ganzi has not only increased many villagers' incomes and made their lives better, but also let them meet friends from all over the world and broadened their horizons."
Liu usually checks online comments, especially the suggestions people posted. "Through these comments, I can find out which scenic spots people prefer to visit and which ones need to be improved." He said he hopes people in Ganzi have more income and their children can receive a better education. "After retirement, I will continue to promote my hometown," he said.
In 2020, all the poverty-stricken counties in Ganzi were removed from the poverty list. In 2021, the prefecture received more than 35 million visitors, with the revenue exceeding 39 billion yuan (US$5.8 billion).
According to a video posted by Liu on Douyin, through Sept. 30, all students will be exempt from admission fees to all scenic spots in Ganzi, and all tourists can enjoy half-price tickets. Admission is free for all medical staff through Dec. 31. "I welcome you to Ganzi and to learn more about it. I will wait for you in Ganzi," said Liu, extending the invitation. (SD-China Daily)