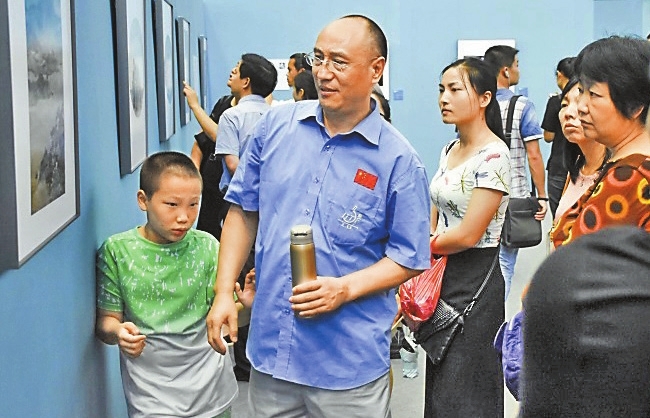 "THIS is his Shenzhen University student card. This is his certification for the National Computer Rank Examination," Jia Chunliang recounted his 15-year-old son's achievements. His son was born with cerebral palsy and the family has battled the illness for 15 years. Luckily, the boy got admitted to Shenzhen University despite difficulties this year.
The father is a teacher from Shenzhen University (SZU) and an international table tennis referee. After he and his wife tied the knot over 10 years ago, the couple had always been looking forward to having a baby. He wrote a five-page children's song while waiting for their newborn, Sznews.com reported.
Unfortunately, the baby was diagnosed with congenital cerebral palsy. The treatment would continue throughout his life.
In order to treat his son's disease, Jia tried different methods. "I am willing to try any method as long as it could cure my son's illness," he said.
Jia finally reached doctors from the pain clinic at a hospital in Shenzhen. During each treatment, his son, Jia Ban, suffered great pain that was even difficult for adults to accept.
Seeing Jia Ban crying, his mother sobbed in sympathy. The father himself also felt there were many small needles piercing his heart.
After three months' treatment, Jia Ban was able to talk, and two years later when he was 9, he suddenly said, "I want daddy, want daddy." The father was over the moon and clapped his hands like a child.
On the wall of the family's home are learning materials and schedules the couple prepared. Since Jia Ban can't go to school, they taught him at home with well-planned academic courses and physical exercises.
The father learned from a book that a child's best period for memories is from 0 to 13 years old. He took full use of the time to teach Jia Ban poetry from the Tang and Song dynasties. At present, the junior Jia could recite over 700 Chinese poems.
Since 2017 when he could hold a pen, Jia Ban has been taught to write words to admire the beauty of the Chinese characters. In October 2018, Jia Chunliang started teaching his son English. So far, Jia Ban has had good command of about 5,626 Chinese characters and nearly 6,000 English words.
The father gave up opportunities to work overseas for his son's education. "My son gave me a spark and I gave my son a light," he said.
Since the resurgence of COVID-19 in 2021, many schools in the country turned to online learning. Jia Ban took the opportunity to study online and sit for the National College Entrance Exam, or gaokao, as a self-taught taker.
"Everything I did is what a parent should do. I am happy because happiness has its own forms," the father said.  (Wang Jingli)