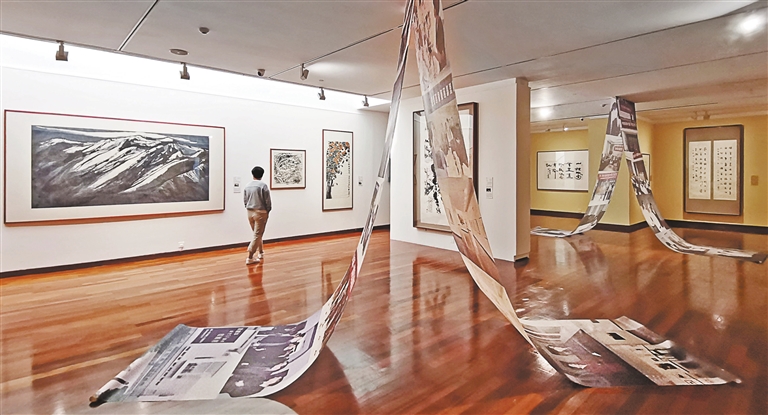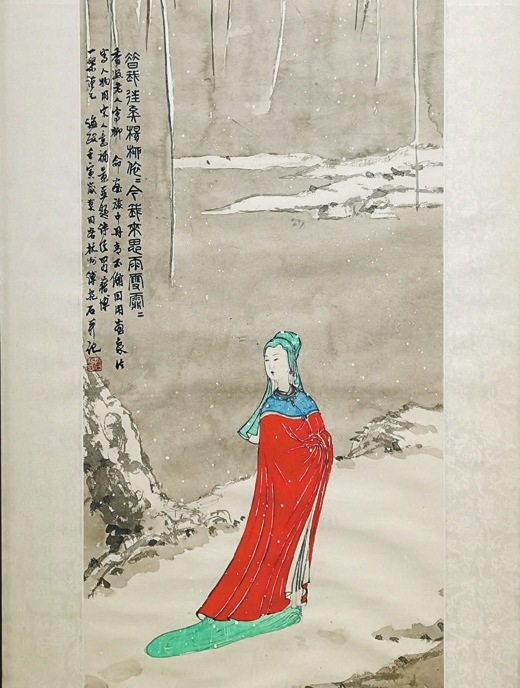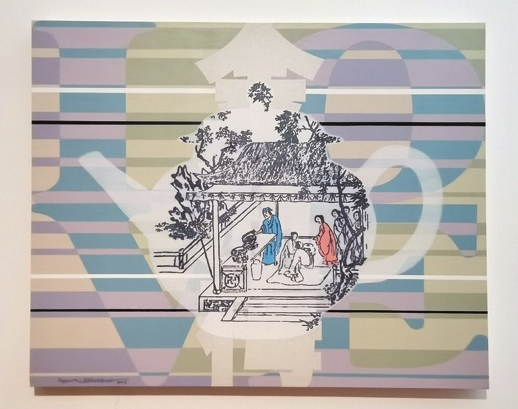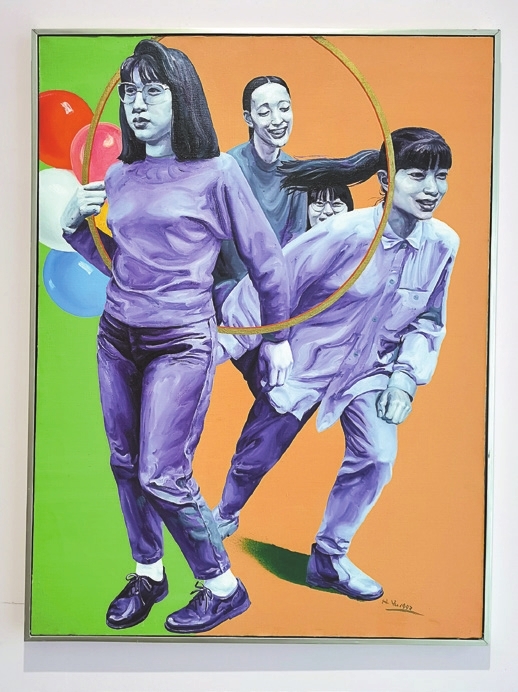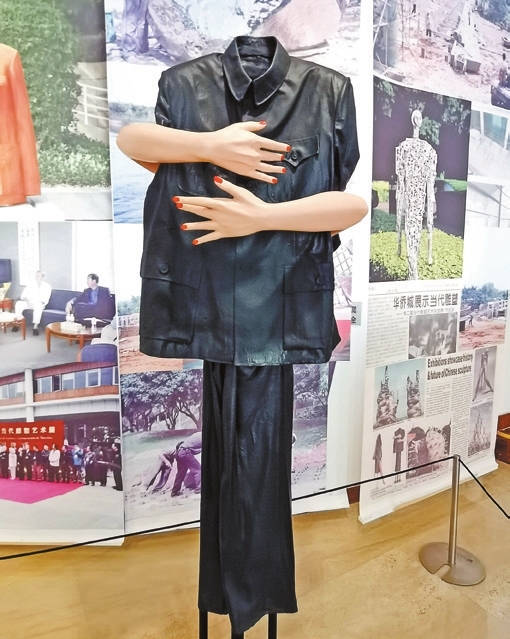 Cao Zhen
caozhen0806@126.com
AT the He Xiangning Art Museum's ongoing collection exhibition reviewing its 25-year achievements, visitors can have a glimpse into the public art organization's rich collection of Chinese contemporary artworks and longtime research on contemporary art and overseas Chinese artists.
Though the art museum, opened in 1997, mainly engages in collecting, displaying and studying artworks by Chinese revolutionary and artist He Xiangning (1878-1972), it is also academically positioned to curate, display, collect and study outstanding artistic works by overseas Chinese artists, with parallel emphasis on introducing and promoting Chinese and international contemporary art via exchange programs.
In 1998, the art museum and the Shenzhen Sculpture Academy jointly organized the first Shenzhen Contemporary Sculpture Exhibition, pondering the relationship between sculpture art and social issues. Many works by contemporary artists like Sui Jianguo, Fu Zhongwang, Liu Jianhua and Xiang Jing were exhibited in public spaces, which was a breakthrough in bringing contemporary art to the public in China. The exhibition later was renamed Shenzhen Sculpture Biennale, and then OCAT Biennale.
The past editions of the Shenzhen Contemporary Sculpture Exhibition served as the bedrock of the museum's earliest collection and many works reflect contemporary sculpture art's infusion into urban planning, public space design and public cultural life in China.
The art museum has been focusing on Chinese contemporary art since its opening and has seen a long list of artists holding solo exhibitions there, such as Huang Rui, Gu Wenda, Zeng Fanzhi, Yue Minjun, Wei Guangqing, Zhang Peili, Su Xinping and Peng Wei. Through cooperating with these artists, the art museum has broadened its collection and become an important participant in promoting Chinese contemporary art.
In 2003, the He Xiangning Art Museum organized its first collection exhibition that provided a gathering of 80 works of art that visitors rarely had the opportunity to see, including paintings by internationally sought-after Chinese artists like Yu Hong, Wang Guangyi, Zhang Xiaogang and Fang Lijun. Visitors can admire their works at the current exhibition.
The He Xiangning Art Museum has also cooperated with a string of distinguished curators, such as Wu Hung, Fei Dawei, Lyu Peng, Huang Zhuan, Wang Huangsheng and Feng Boyi, as well as young or overseas curators, who made contributions in the art museum's various exhibition series in the past 25 years, such as the women artists exhibition series, outstanding contemporary artists exhibition series, fine art graduates exhibition series and the Hong Kong, Taiwan and Macao art exchange exhibition series.
The art museum's research on overseas Chinese artists and their works provides fresh perspectives and leads the public to an understanding of overseas Chinese people's lives, feelings and thoughts.
In 2013, the art museum launched the Overseas Chinese Artists Invitational Exhibition project to focus on and support overseas Chinese artists. Through experts' recommendations, seminars and exhibitions, the project discovers young overseas artists with new vision around the world and encourages them to cooperate with the Chinese mainland art circle. In 2014, a new project on overseas Chinese female artists was initiated. The exhibitions under the project puts women in a broader social perspective and explores overseas Chinese women's experience and value as individuals.
The art museum's 25-year retrospective exhibition also includes He Xiangning's traditional Chinese paintings and examines her contributions to the Chinese revolution, overseas Chinese affairs and art creation.
"The He Xiangning Art Museum is a research center of He's art and houses the artist's most significant works. In recent years, we have collaborated with domestic and international organizations to research on her art and revolutionary life and collect more of her works," said Cai Xianliang, director of the art museum. "Revisions on her chronicle have been carried out and we will further the research combined with the research on the 20th-century art and modern art history," he added.
"The art museum is not only a space for displaying artworks, but is also a frontier spreading knowledge. We have held more than 250 free public lectures on history, philosophy, literature, architecture, music and archaeology," said Cheng Bin, deputy director of the art museum. "Publishing academic books and holding workshops and children's painting events are also a part of the aesthetic education," he added.
The exhibition, running through July 3, marks the 50th anniversary of He's passing and the 25th anniversary of the opening of the art museum. "The exhibition is an expression of the research work achieved on our path of art museum development and the city's cultural development in the past 25 years," said Cai. He revealed that in the future the art museum will continue to concentrate on He's art and life, traditional culture and art, women's art, contemporary art and overseas Chinese artists' art, and boost the integration of Chinese contemporary art with the international community.
Booking: WeChat account "hxnartmuseum"
Venue: He Xiangning Art Museum, Nanshan District (南山区何香凝美术馆)
Metro: Line 1 to OCT Station (华侨城站), Exit C