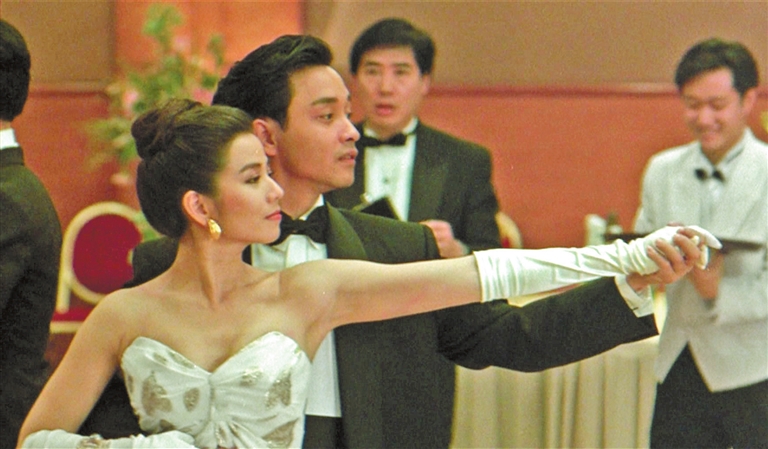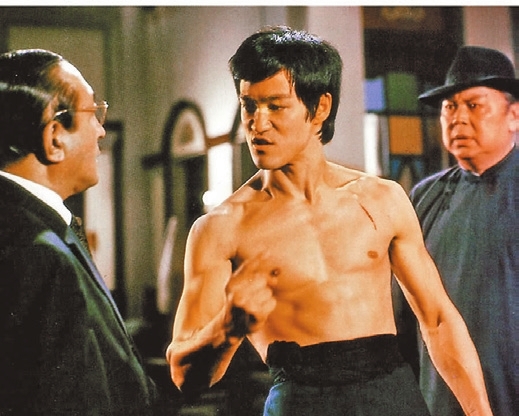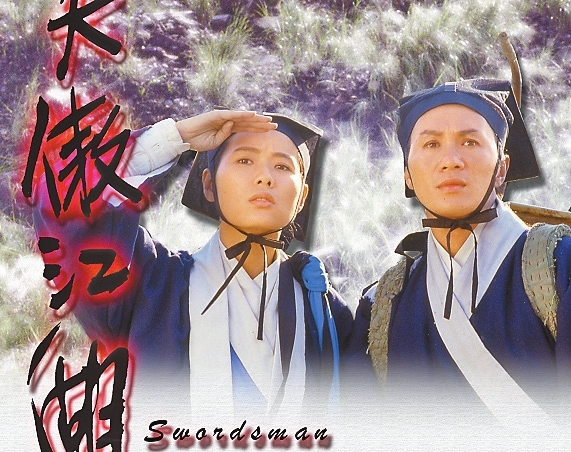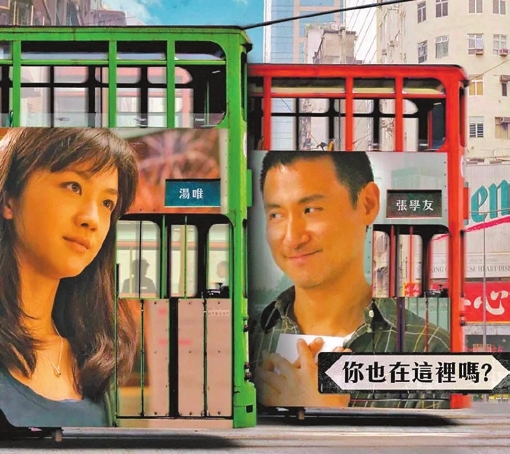 Twelve Hong Kong movies produced between now and the 1970s will be shown at seven cinemas in Shenzhen on July 1-17 to celebrate the 25th anniversary of Hong Kong's return to the motherland. Moviegoers can watch a string of classic Hong Kong movies by famed directors, such as King Hu, John Woo, Stanley Kwan, Tsui Hark, and Clifton Ko, and stars including Bruce Lee, Leslie Cheung, Chow Yun-fat, Stephen Chow, Anita Mui and Cherie Chung.
Movies with English subtitles
'Fist of Fury' (1972)
Plot: Bruce Lee plays Chen Zhen, a student of Huo Yuanjia, who fights to defend the honor of the Chinese in the face of foreign aggression, and to bring those responsible for his master's death to justice.
'Homecoming' (1984)
Plot: Coral (Josephine Koo), a Hong Kong woman tortured by city life, goes back to her home town in Guangdong to visit her old friend (Siqin Gaowa). They both find that some of the precious things in life that disappear through the years can never be recovered.
'Peking Opera Blues' (1986)
Plot: Set in 1913 in Beijing, the film, directed by Tsui Hark, depicts the adventures of a team of unlikely heroines: Tsao Wan (Brigitte Lin), a patriotic rebel who dresses as a man; Sheung Hung (Cherie Chung), a woman in search of a missing box of jewels; and Pat Neil (Sally Yeh), the daughter of a Beijing opera impresario.
'An Autumn's Tale' (1987)
Plot: Filmed in New York by Mabel Cheung, "An Autumn's Tale" is a story about a New York Chinatown cab driver (Chow Yun-fat) who falls for a college student (Cherie Chung) from Hong Kong.
'Rouge' (1987)
Plot: Stanley Kwan's film about a ghost (Anita Mui) looking to reunite with her long lost love (Leslie Cheung) is a certifiable Hong Kong movie classic. The film cuts back and forth from 1930s Hong Kong to some 50 years later.
'All's Well End's Well' (1992)
Plot: Directed by Clifton Ko, this Chinese New Year comedy centers on three brothers (Leslie Cheung, Stephen Chow, Raymond Wong) who are living with their parents and play pranks to win parental approval for themselves and their romances.
'Lost in Time' (2003)
Plot: After her fiancé dies in a traffic accident, Siu Wai (Cecilia Cheung) takes custody of his son and assumes his job as a bus driver. She believes she can succeed as a single mother, but life is much more difficult than she had expected. Dai Fai (Lau Ching-wan), one of her fiancé's former colleagues, helps her learn the business. As they work together, they try to ignore the romance that is obviously blooming between them.
'Cold War' (2012)
Plot: Hijackers take a police van containing sophisticated equipment and five highly trained officers. The kidnappers stay several steps ahead of the police until two rival cops (Aaron Kwok, Tony Leung Ka-fai) take charge of the rescue operation.
'Shock Wave' (2017)
Plot: When a terrorist who specializes in explosives takes hold of an underground tunnel, he threatens to kill hostages if his demands are not met. An explosive ordnance disposal officer (Andy Lau) has to bring the bomber to justice.
Movies without English subtitles
'Swordsman' (1990)
Plot: A martial arts manual known as the sacred scroll is stolen from the emperor's library. An army detachment is sent to recover it. Meanwhile, a young swordsman (Samuel Hui) and his fellow disciple (Cecilia Yip) are accidentally drawn into the chaos.
'Once a Thief' (1991)
Plot: Directed by John Woo, the film follows a romantic and action packed story of three friends (Leslie Cheung, Chow Yun-fat, Cherie Chung), a group of high end art thieves, who come into trouble when a love-triangle forms between them.
'Crossing Hennessy' (2010)
Plot: Directed by Ivy Ho, the film centers on two shopkeepers (Tang Wei, Jacky Cheung) who are set up on a blind date by well-meaning relatives, despite the fact that they both have somebody else on their minds.
The movies will be screened at the following cinemas but due to the pandemic, schedules and cinemas are subject to change, so check movie-ticketing WeChat miniprograms such as "猫眼"or "淘票票" to get the latest information.
CGV Cinema CGV影城
Add: Inside One Avenue, Futian District (福田区卓悦中心内)
Metro: Line 1 or 4 to Convention and Exhibition Center Station (会展中心站), Exit A1
Golden Carnival Center Cinema
深影国际嘉之华中心影城
Add: Beside Shenzhen Concert Hall, Futian District (福田区深圳音乐厅旁)
Metro: Line 3 or 4 to Children's Palace Station (少年宫站), Exit D
Broadway Cinematheque 百老汇电影中心
Add: Inside MixC World, Nanshan District (南山区万象天地内)
Metro: Line 1 to Hi-tech Park Station (高新园站), Exit A
Palace LUXE Cinema 深圳百丽宫影城
Add: Inside Raffles City, Nanshan District (南山区来福士广场内)
Metro: Line 9 to Nanyou Station (南油站), Exit E
CINESKY Cinema 新天影院
Add: Inside Uniworld, Longhua District (龙华区壹方天地内)
Metro: Line 4 to Longhua Station (龙华站), Exit A
Galaxy Cinema 星河寰宇IMAX影城
Add: Inside Galaxy World Coco Park, Longgang District (龙岗区星河World Coco Park内)
Metro: Line 10 to Yabao Station (雅宝站), Exit C
Jinyi Cinema 深圳金逸影城
Add: Inside Maxland, Bao'an District (宝安区大仟里购物中心内)
Metro:Line 1 to Pingzhou Station (坪洲站), Exit A(SD News)