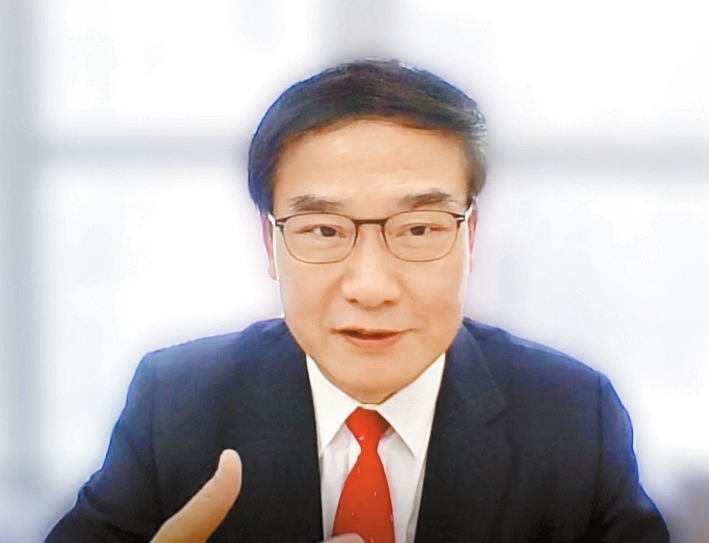 Zhang Yu
JeniZhang13@163.com
THE development of C-MER (Shenzhen) Dennis Lam Eye Hospital, the first wholly Hong Kong-owned and invested private hospital on the mainland, has been closely watched since its establishment in Futian in 2013.
After nine years of operation, the hospital, a subsidiary of Hong Kong-listed C-MER Eye Care Holdings Ltd., appears to have developed at a faster pace than many have anticipated.
Dennis Lam, a renowned ophthalmologist and the founder of C-MER Eye Care, said Wednesday that C-MER Eye Care's development was inextricably related to its operations in Shenzhen, the first stop of its inroads into the Guangdong-Hong Kong-Macao Greater Bay Area (GBA) and the rest of the mainland.
"The best decision we have made is choosing Shenzhen. Many of the city's policies are flexible and pioneering, as the city plays a pivotal role in the GBA and is tasked to build a pilot demonstration area of socialism with Chinese characteristics," Lam said. "These national policies are conducive to enterprises' development."
Lam contributed C-MER Eye Care's fast growth in Shenzhen to the city's rapid development with rising medical demand, excellent business environment, and bold innovation and reforms.
C-MER Eye Care currently has two eye hospitals in Shenzhen, one in Futian and another in Bao'an. In 2019, the company won the bid for a land plot in Pingshan and planned to build a high-end eye hospital and its GBA headquarters there.
Last year, the company was listed among Shenzhen's top 500 enterprises and it announced the acquisition of a 55% stake in Shenzhen dental clinic chain operator AKJ Dental Group.
"First of all, there is a huge appetite for eye care services in Shenzhen. Second, there is quite obviously a lot of synergies between ophthalmology and dentistry," Lam explained the business expansion of the company, which aims to establish an innovative "ophthalmology and dentistry" medical chain business model to meet people's rising health demand.
"I encourage Hong Kong medical institutions to develop on the mainland, as Hong Kong and the GBA share a future together. And I would recommend Shenzhen as the first stop for Hong Kong counterparts to seek development in the GBA," Lam said.
According to Lam, Hong Kong's medical care is on par with international standards. Therefore, the city can play a leading role in helping the mainland improve and reach international standards. Additionally, Hong Kong can also provide the mainland a reference in terms of medical management.
To promote the innovation and development of biomedical science and technology in Hong Kong and deepen the cooperation between Hong Kong and the mainland in science and innovation, Lam said that C-MER Eye Care has established an ophthalmology research workstation in the Hong Kong Science Park.
Meanwhile, the company has actively participated in the construction of the Hetao Shenzhen-Hong Kong Science and Technology Innovation Cooperation Zone and plans to establish an ophthalmic drug and medical device research center in the cooperation zone.
Currently, C-MER Eye Care operates eight eye hospitals and five eye clinics on the mainland, with two eye hospitals in the pipeline in the cities of Jieyang and Foshan in Guangdong.