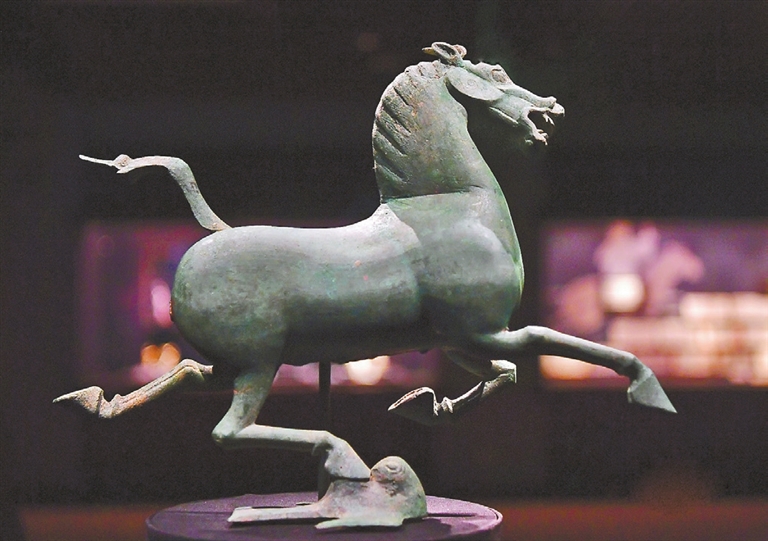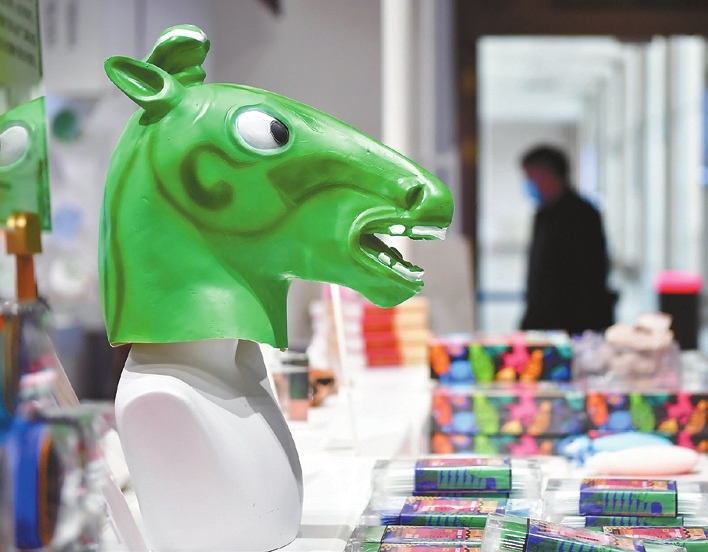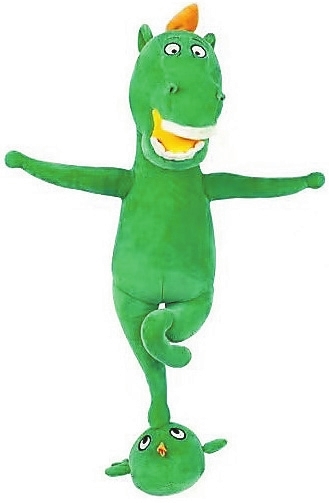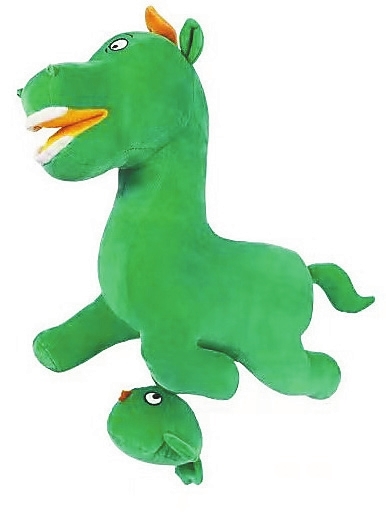 A PLUSH green horse toy is the latest favorite among Chinese netizens with its unique "ugly yet adorable" appearance.
The toy featuring the Bronze Galloping Horse Treading on a Flying Swallow artifact from the Gansu Provincial Museum in Northwest China's Gansu Province has become a hot topic among netizens in recent weeks.
The toy reproduces the posture and details of the cultural relic using cute and soft shapes. It quickly topped the list of popular sales after it was launched on the museum's official Taobao store June 14, with more than 10,000 units sold on the museum's official Taobao store as of Sunday evening. In addition to plush toys, the museum also launched a series of kites, bookmarks, folding fans and other creative cultural products.
The original relic was unearthed in the 1960s from the Leitai Tomb of the Eastern Han Dynasty (25-220) in Wuwei City, Gansu. The roaring horse is finely shaped in a galloping posture with one hoof treading on the back of a swallow. The posture is unique and the bronze statue, created about 2,000 years ago, has a lively action and accurate proportions.
In this work, Chinese ancient artisans combined realism and romanticism, and ingeniously integrated a galloping horse and a flying swallow through rich imagination and skillful craftsmanship.
Bronze Galloping Horse Treading on a Flying Swallow is believed to be a portrayal of the "heavenly steed" of Chinese legend. It is fully expressive of the horse-breeding culture of China's western regions. It was made as a symbol of Chinese tourism in 1983 and approved as a State-level relic in 1996.
"Based around the design of the bronze horse, we added some humor to the design, as the toy looks as though it's doing exercises," said Cui Youxin, manager of the design team at Gansu Provincial Museum, adding that they want to make this an opportunity to attract more young people to the museum.
"The toy makes people laugh, which will drive people to buy," said Cui. "People who buy the toy will explore the history behind it. This is the power of these cultural products."
"Green horse" has the same pronunciation with "green health code" in Chinese while "flying swallow" sounds similar to "pneumonia," which was referred by the netizens to COVID-19 in particular. So the toy has also been interpreted as "green health code trampling on coronavirus" by netizens.
The Gansu Provincial Museum said on its Weibo account last Friday that all plush toys were sold out both online and in its souvenir shops and they have been trying their best to restock the inventory. A customer service representative from Taobao said that the toy will be shipped in around 25 days after customers placed their orders this week.
Upon reports of fakes being sold on the market, the museum also clarified that it has the exclusive property rights of the plush toy and has never authorized the production and sales to third parties and reminded consumers to protect their interests as some unscrupulous merchants have been illegally producing and selling the plush toys.
Creative design has not only made cultural relics entertaining, but also allowed people to get closer to traditional culture. This new concept has gradually been recognized and welcomed by people. "These toys and products not only keep cultural relics alive, but also help develop the traditional culture. Children will also be interested in learning about history," one netizen said.
Cui said she thinks of the museum as more than a showroom. "It's a place to make people learn, and our products have bridged modern society with ancient culture," Cui said, stressing that the younger generations prefer products that have a personality so that they can share them online.
Cui believes more and more ancient cultural relics partnered with modern design concepts will be on the market and welcomed by many.
(Global Times, CGTN)