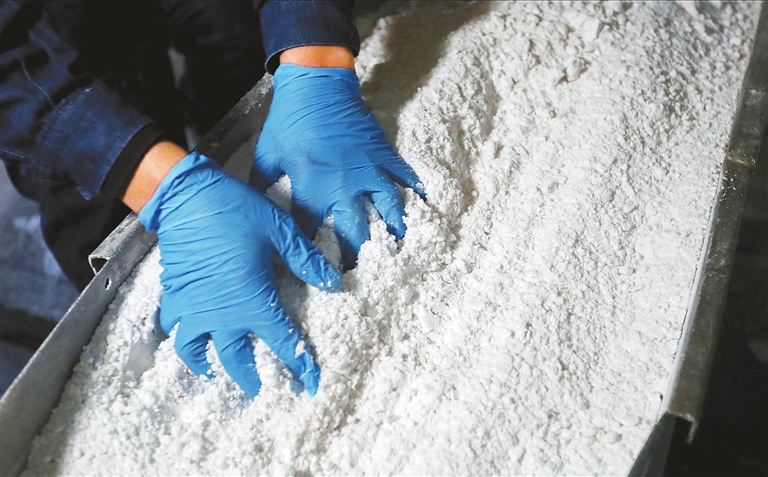 GANFENG Lithium Co., China's biggest lithium compounds producer, will buy Argentina-focussed Lithea Inc. for up to US$962 million as it seeks to secure access to more resources for production of key battery metals.
Privately owned Lithea owns rights to two lithium salt lakes in Argentina's mineral-rich Salta province. The deal will give Shenzhen-listed Ganfeng Lithium rights to Pozuelos and Paston Grandes, two salt lake brines that can produce lithium carbonate, a key material for batteries used in electric vehicles.
The acquisition comes amid a fierce debate over whether carmakers will face a shortage of lithium in coming years as the transition from combustion engines to battery-powered electric ones accelerates.
The price of lithium carbonate has surged fourfold over the past 12 months, according to Benchmark Mineral Intelligence.
In May, Goldman Sachs analysts called the "end of the beginning" for the bull market in metals used in batteries, saying an "outsized" response from lithium producers would drive down prices for the next two years.
The deal would help Ganfeng Lithium, a supplier of battery-grade lithium to electric vehicle makers like Tesla Inc., strengthen "the layout of its upstream lithium resources" and its resource self-sufficiency, it said in a stock exchange statement late Monday.
Argentina, part of the so-called "lithium triangle," has been trying to attract more investors with new mining infrastructure and tax cuts.
Rio Tinto said in December it would buy the Rincon lithium project in Argentina's Salta province for US$825 million as the global miner builds its battery materials business.
United States-based Lithium Americas Corp. also has a lithium project in the same area.
Last year, Ganfeng Lithium bought a 50% stake in a lithium mine in Mali, while the Lithea deal comes on top of an existing joint venture with Lithium Americas in northwestern Argentina that aims to start production this year.
Ganfeng Lithium expects to be able to produce 30,000 tons of the material annual at the sites in Argentina and could expand that to 50,000 tons. The global market for lithium carbonate equivalent was about 500,000 tons last year.
The Lithea deal also represents a significant windfall for Pluspetrol Resources, a private oil producer which bought LSC Lithium Corp., the owner of Lithea, for US$85 million in 2019. (SD-Agencies)