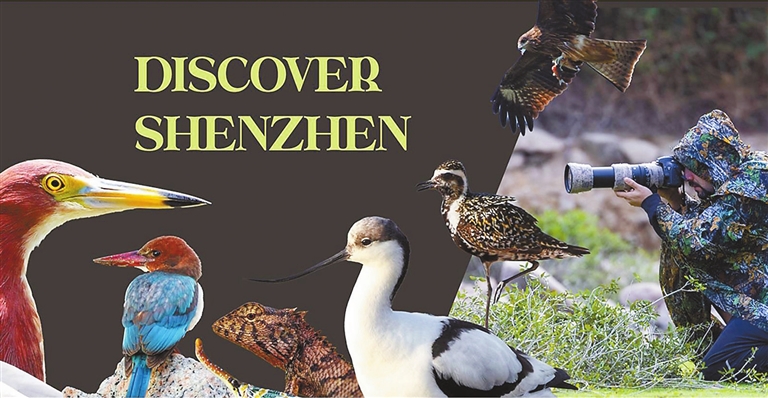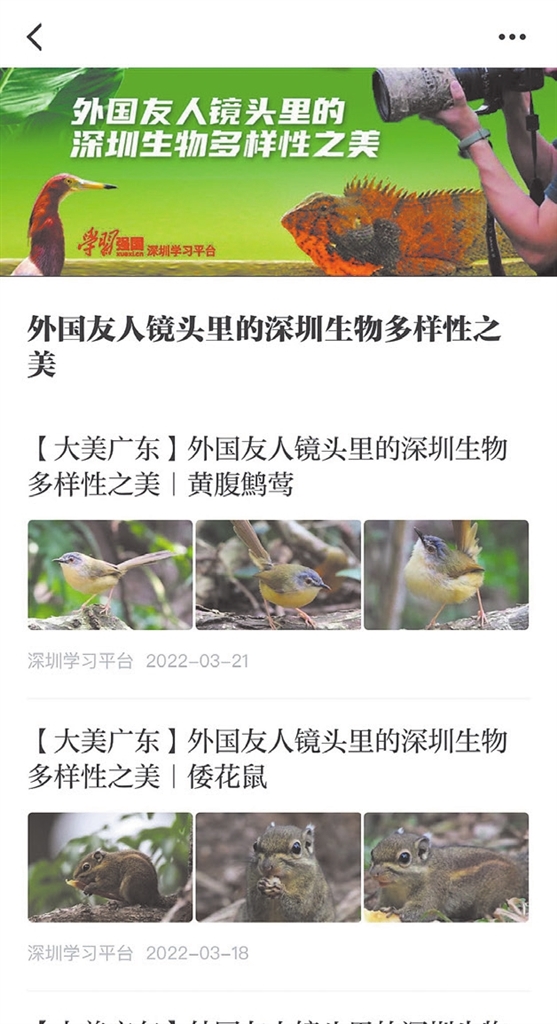 ISAAC COHEN, a biology teacher from Colombia, started publishing his wildlife photos and articles in Shenzhen Daily's weekly "Discover Shenzhen" column last July, his camera capturing the city's beautiful and colorful wildlife since his arrival in the summer of 2017.
The column has gained much popularity since its launch. The articles were not only reposted several times by the city's official Shenzhen Fabu WeChat account, but also got published on the Shenzhen channel of the Xuexi Qiangguo app (www.xuexi.cn) starting last November, which is the first time for a Shenzhen expat to open a column on the platform.
The app is the most downloaded item on Apple's App Store in China, surpassing popular social media apps such as WeChat and TikTok. Known for its rich materials, the app covers topics including current affairs, history, tourism and lifestyle.
Shenzhen's English Web portal, www.eyeshenzhen.com, also launched a collection of these wildlife photos, attached with Chinese translations and recordings read by Cohen himself.
The collection features species such as a great cormorant hunting flathead grey mullet, a male common kingfisher catching a fish as a gift for its future spouse, a white-leaped tree viper devouring a tree frog, and a black-faced spoonbill showing off its yellow crest during breeding season. It reflects Cohen's knowledge in biology as he calls attention to Shenzhen's local species and biodiversity from both a subjective and scientific perspective.
(SD News)