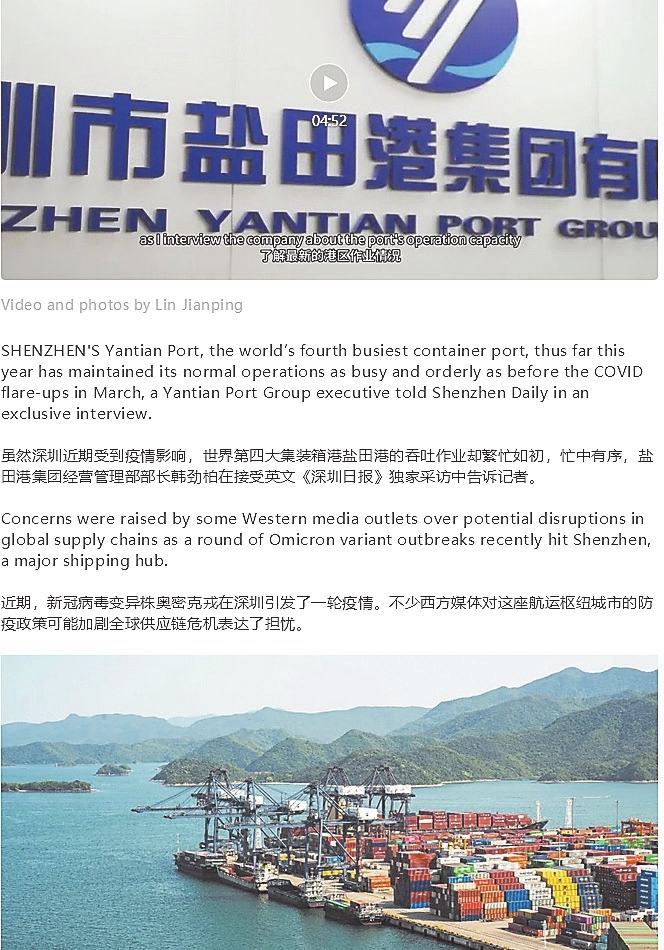 flare-ups
2022-04-13
Shenzhen's Yantian Port, the world's fourth busiest container port, thus far this year has maintained its normal operations as busy and orderly as before the COVID flare-ups in March, a Yantian Port Group executive told Shenzhen Daily in an exclusive interview.
Concerns were raised by some Western media outlets over potential disruptions in global supply chains as a round of Omicron variant outbreaks hit Shenzhen, a major shipping hub, and sent parts of the city into lockdowns.
Yantian Port Group's Yantian Port and Dachanwan Port handled 3.59 million TEUs in the first quarter of the year. "The quarterly data declined slightly year on year, yet it still stays at historically high levels," said Han Jinbai, director of the Department of Business Management of the company.