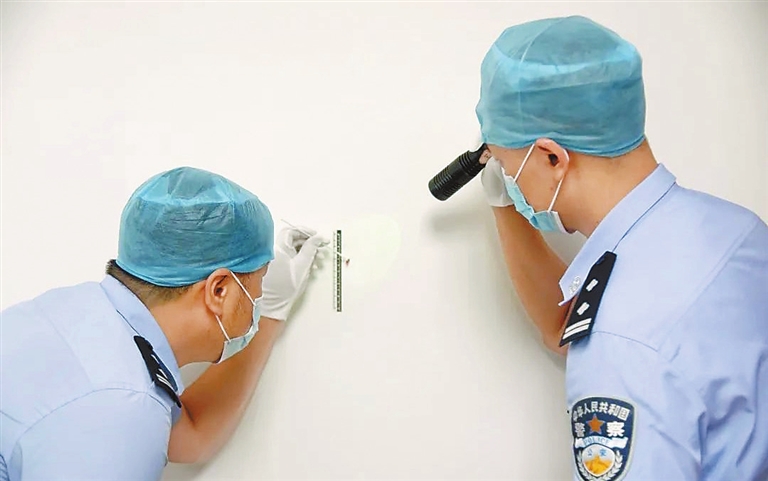 POLICE in Fuzhou, Fujian Province, has managed to catch a burglar through the DNA analysis of the bloodstain left by a mosquito squashed on the wall.
While investigating a burglary in an apartment June 11, the police inferred that the suspect may have stayed overnight after finding some noodles and egg shells left in the kitchen, a piece of lightened mosquito coil, as well as a dead mosquito and two bloodstains on the wall.
Through the bloodstain collection and DNA analysis, the police confirmed they belonged to a suspect surnamed Chai who has a criminal record. Chai was detained 19 days after the burglary occurred. In one swipe, the police was then able to solve three other burglary cases all linked to Chai.
It is not the first time for mosquitoes help police work out who was at a crime scene. The New Weekly magazine reported that in Sicily, Italy in 2005, the corpse of a woman near a beach was found. The main suspect was a businessman living in a faraway house because his car had been seen near the beach on the day of the murder.
From the blood of one dead mosquito at the house of the businessman, the forensic police was able to identify the DNA of the victim. Moreover, investigators were able to verify that the mosquito specie would not have been able to fly the distance from the beach to the suspect house on its own.
Hence, the presence of the dead mosquito was an irrefutable proof of the connection between the suspect and the victim. Combined with sand and other vegetal fragments from the beach also discovered at the house, the jury found the businessman guilty of murder.
Not all the human blood from mosquitoes can be used for DNA analysis. In 2017, Nagoya University research team in Japan shows that human blood extracted from mosquitoes remains viable for DNA analysis up to two days after feeding.
Moreover, mosquitoes are attracted to warm-blooded animals, so they do not bite dead people.
(SD-Global Times)