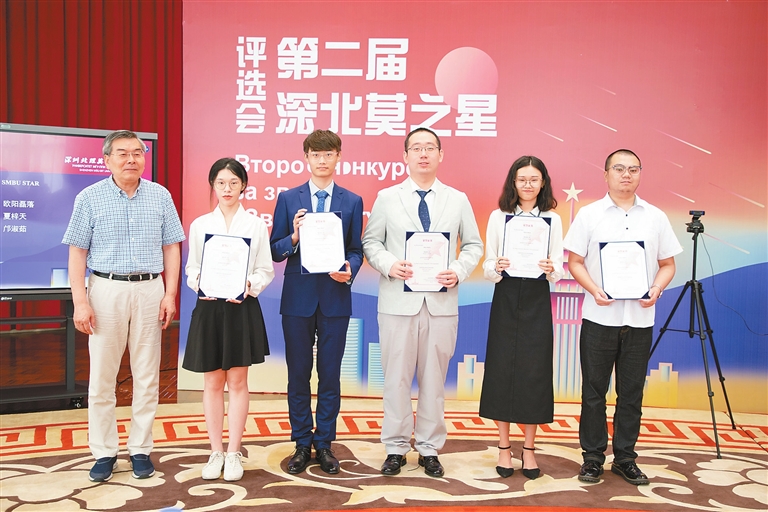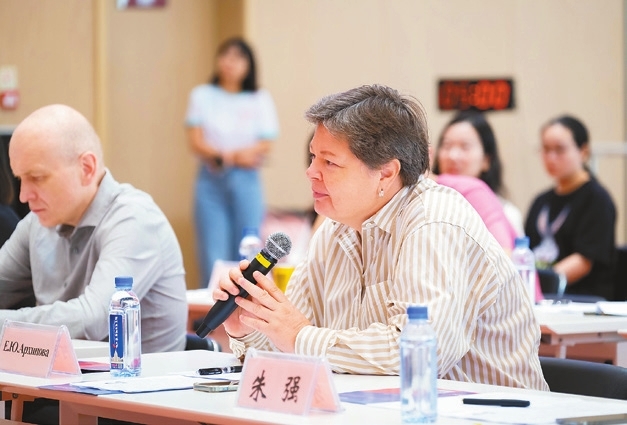 FIVE students were honored as this year's Stars of SMBU at a contest held by Shenzhen MSU-BIT University (SMBU) on June 18.
All the winners are in the class of 2018. They are Li Zhongpeng from the Faculty of Economics, Hong Xiaoyang from the Faculty of Computational Mathematics and Cybernetics, Zhang Jiaxian and Kuang Shuru from the Faculty of Philology and Xia Zitian from the Faculty of Materials Science and Engineering.
In its second year, Stars of SMBU, a prestigious annual award of SMBU, is open to all students of the university. It attaches importance to the all-around development of students by evaluating their performance in terms of morality, intellectuality, fitness, aesthetic appreciation and labor skills.
The event represents the mission of the university to nurture high-caliber talents possessing qualities of advocating morality, diligence, eruditeness, fraternity, innovation, teamwork spirit and commitment, as well as mastering Russian and Chinese cultures and three languages, namely Chinese, Russian and English.
This year's selection committee consisted of Professor Zhang Ye from the Faculty of Computational Mathematics and Cybernetics, Li Shukui, vice dean from the Faculty of Materials Science, T. M. Bogatova, vice dean of the Faculty of Philology, E. Yu. Arkhipova, dean of the Faculty of Economics, A. V. Kitashov, dean of the Faculty of Biology, Cheng Qiyuan, vice dean of the Faculty of Engineering, Zhu Qiang, the library director, Yang Gang, first Chinese deputy director of the Academic Department, Wang Wei, director of the Chinese Language Center, Li Xiaoqing, deputy director of the Russian Language Center, Xie Huanxin, director of the Student Affairs Department, Song Ruopeng, a faculty representative, and two student representatives, Kuprekova Ekaterina and Cao Boyang.
In this year's competition, 14 candidates were selected in the final round after applications, selection by their faculties and an online public announcement. In the final round, they gave presentations at the International Activity Center of the SMBU library and won applause in the contest. The five winners were presented the awards by Zhu Qiang.
Among the contestants, one had gained seven first-class scholarships in four consecutive years, one plans to continue studying at a world-class university, one dedicates herself to language learning, one has published several works on software, one showed superb dancing skills, and one is keen on volunteer services and social practices. SMBU's students will continue to follow the examplars of the Stars of SMBU to move steadily toward a better future.