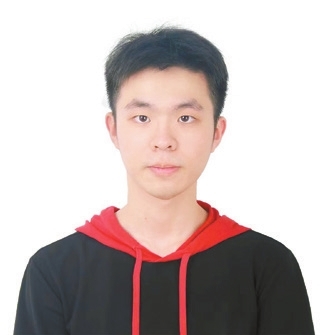 OWING to his solid knowledge in computer science, Li Shengyu, a graduate from the Shenzhen SMU-BIT University, joined mobile gaming giant Tencent Holdings Ltd. as an internship in June last year.
He has received loud applause for his efforts made to explore the Tencent Distributed Structured Query Language (TDSQL), which is a distributed database service deployed in Tencent Cloud and features strong consistency, high availability and performance, global deployment architecture, distributed horizontal scaling, and enterprise-grade security.
Li was also recommended by the Shenzhen SMU-BIT University to join the Chatroulette, an online videochat website, and became an part-time engineer maintaining service for the web with more than one million active users a month.
Majored in mathematics and applied mathematics, Li spent most of the time and energy on the application of mathematics, and computational programming.
During his four years at the Shenzhen SMU-BIT University, Li always ranked top 20% among the students in his department and his academic performance had been exceptionally good — he had achieved full marks for almost all his courses relating to computer science.
Li won the second prize at the 2020 Mathematics Competition for Guangdong College Students and came in third in 2021.
As a way to give back to his university, Li chose to design the OJ (online judge), a computer-aided design system, as his graduation project, to support the university's computer education.