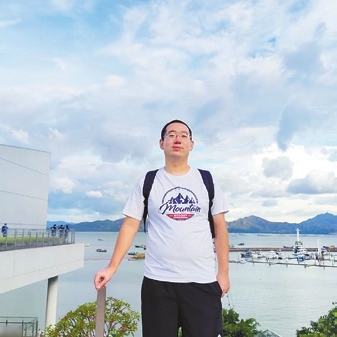 AMONG the graduates of year 2022, Li Zhongpeng, who studied master of economics at the Shenzhen MSU-BIT University (SMBU), was recommended for the first-prize winner at a discipline competition.
He deems the postgraduate study as a new starting point in his life. Armed with knowledge in Russian language and economics, Li believes his talents will be well sought after by the country.
Li was enrolled into the SMBU with 123 points higher than the National College Entrance Exam admission threshold for students studying at China's key universities.
During the years at the university, Li showed his talents in Russian and economics, and won special scholarship once, first-prize scholarship six times and almost full GPA for all his courses.
In 2020, Li attended the National Economics Integrated Experiment Competition organized by the China Association of Game Theory and Experimental Economics. Li won the second prize at the national competition and first prize of the Guangdong regional competition.
In 2019 and 2012, he once worked as a teaching assistant in Russian language training for freshmen and helped them adapt to college life.
In 2019, Li went back to his high school to give a lecture on SMBU and he was awarded for his efforts in promoting SMBU.
In the fourth year of his university study, Li was offered an internship at the office of international student affairs.