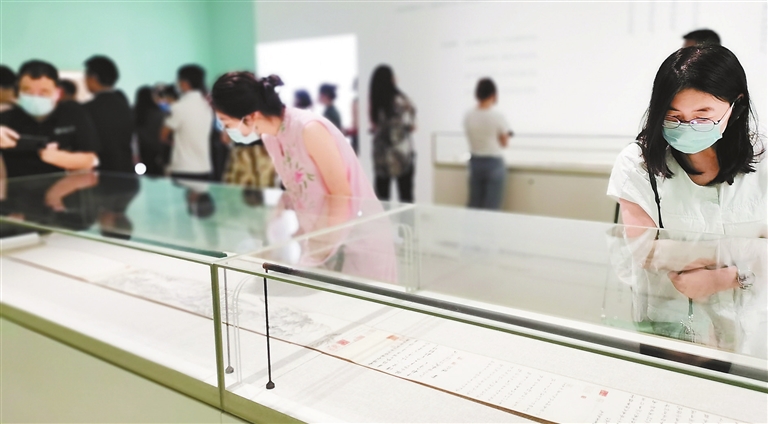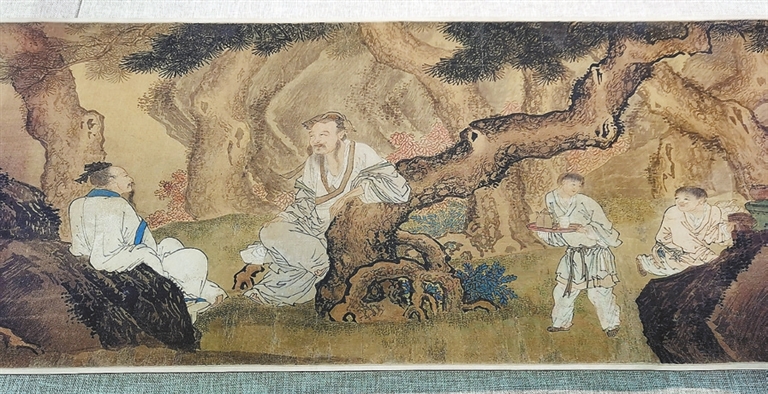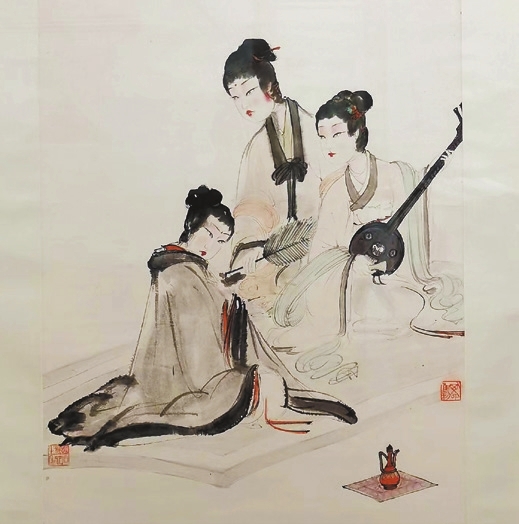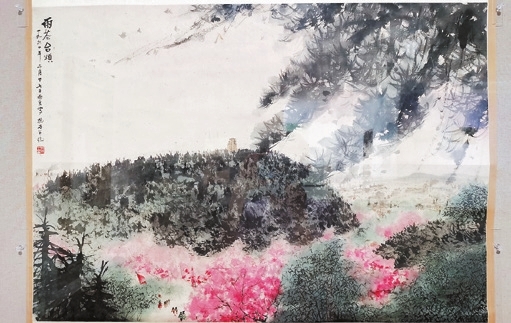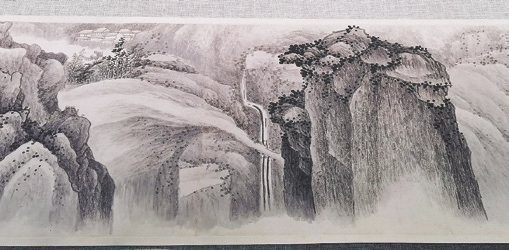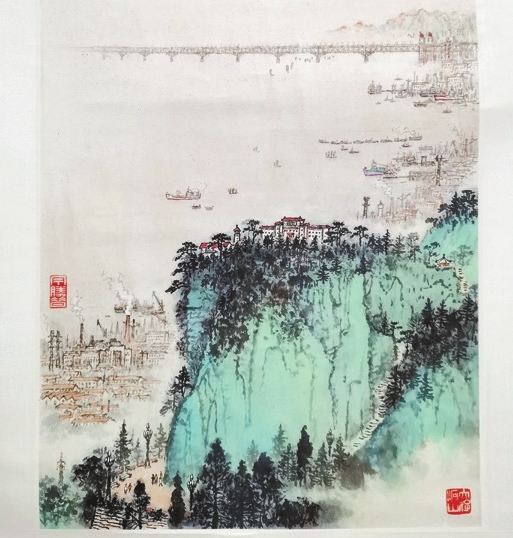 Cao Zhen
caozhen0806@126.com
IF the summer heat keeps up, why not spend some time with quality art in the air-conditioned art museums? The He Xiangning Art Museum is currently holding the "From Dong Qichang to Fu Baoshi" exhibition and you are sure to find some cool works.
On loan from Nanjing Museum, the 180 elegant paintings and calligraphic works were created by some of the most renowned artists in Jinling (modern Nanjing), spanning from the Ming Dynasty (1368-1644) to the 20th century.
The exhibition begins with Ming Dynasty painter Song Maojin's painting series — "18 Scenic Spots in Jinling" — depicting iconic places in the East China city, such as Yuhuatai, Mochou Lake and Yanziji. The 18 scenic spots are still popular tourist attractions in modern Nanjing and the pleasant scenery in the paintings quickly transports visitors to the picturesque city in ancient times.
Jinling is recognized as one of the four great ancient capitals of China, together with Chang'an (modern Xi'an), Luoyang and Yanjing (modern Beijing). Historian and economist Zhu Xie (1907-1968) once said, "Jinling tops the four ancient capitals thanks to its prosperity of literature, preeminently talented figures, elegant mountains and rivers and grand landscape."
In the late Ming Dynasty, the thriving economy, flourishing culture and alluring natural landscape in Jinling attracted numerous literati and artists who freely shared their talents there. Some worked for the government, some were hermits or scholars. They wandered among the scenic spots, writing and painting for leisure, bringing unique humanities to the city. Merchants who sponsored local artists also contributed to the vigorous cultural and artistic environment.
At the exhibition, visitors can admire several of Dong Qichang's landscape paintings on fans and scrolls. The artist (1555-1636) tended towards the styles of Dong Yuan and Juran, two 10th-century painters who specialized in painting soft rolling landscapes. He also favored works by Huang Gongwang, Wu Zhen, Ni Zan and Wang Meng from the Yuan Dynasty (1271-1368).
In brushstrokes, Dong Qichang followed the idea in calligraphy and his breezy form of brushwork retains a light and airy feeling. In landscape composition, he organized the mountain forms to achieve an overall sense of structure, activating the flow of energy throughout the pictorial design. His landscapes are marked by the subtle elegance found in scholarly art.
Another prominent artist at the exhibition is Gong Xian (1618-1689), known for his dense, moist landscapes, which are unusual in Chinese painting history. He was one of the Eight Masters of Jinling in the early Qing Dynasty (1644-1911).
Visitors can spend time to observe Gong's 9.8m-long landscape ink painting created in 1673. His repetitive layering of ink is the characteristic that makes his paintings unique.
The loose treatment of elements in this painting, as defined by bold contour lines and repetitive clusters of dots, looks very modern. The contrast between pale ink washes and dark dots that enabled Gong to achieve both incredible density and translucency in his paintings reflects the artist's creative use of ink. While he well knew traditional Chinese painting, it is said that Gong might have been influenced by the Western technique of chiaroscuro.
In the 20th century, Chinese painters recorded the splendor of rivers and mountains in their trips all over the country, which can be viewed in the final section of the exhibition. When the Jiangsu Traditional Chinese Painting Institute was founded in 1960, painters from around the country gathered in Nanjing. Fu Baoshi (1904-1965) led a group of painters to travel through six provinces to depict new lives in new China.
Having studied art in Japan, Fu was known for integrating foreign influences into his works and seeking to revive the use of traditional painting techniques. He developed a reputation as a skilled figure painter, and in his landscape paintings, he used dots and splattered marks, encompassing many varieties within traditional rules.
Dates: Until Oct. 12
Booking: WeChat account "hxnartmuseum"
Venue: He Xiangning Art Museum, Nanshan District (南山区何香凝美术馆)
Metro: Line 1 to OCT Station (华侨城站), Exit C