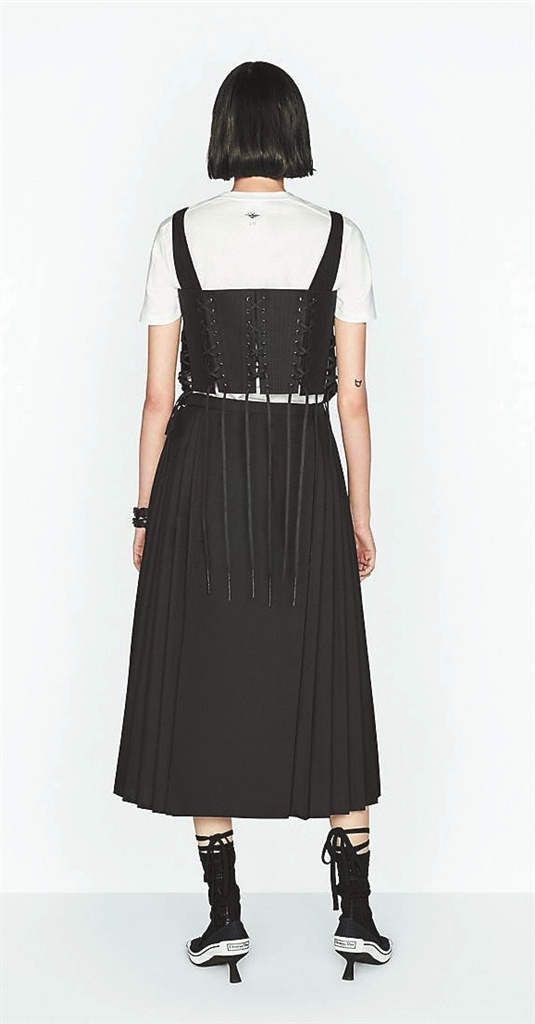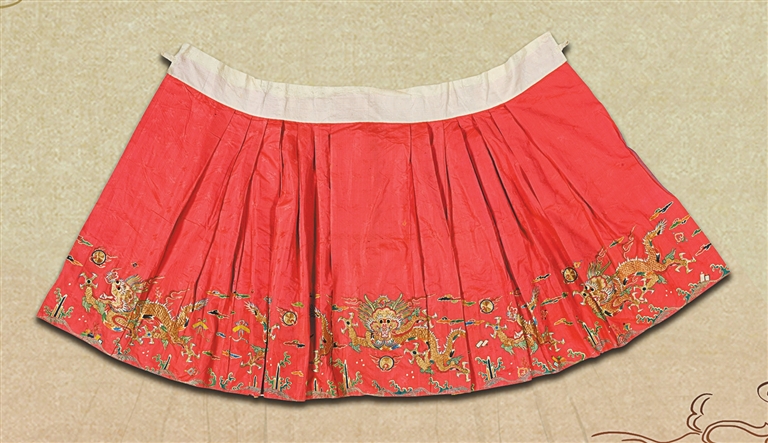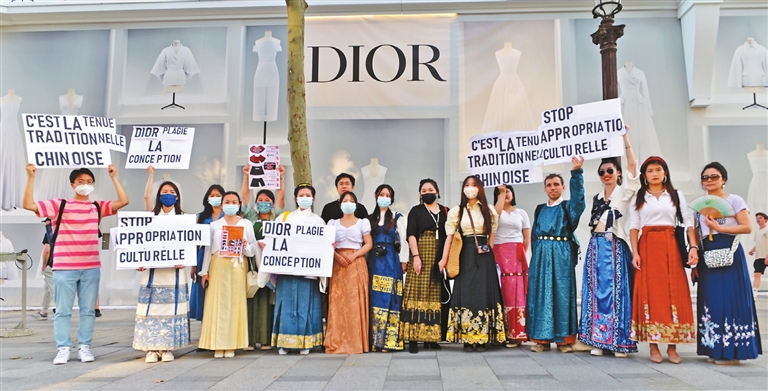 FRENCH fashion brand Dior encountered controversy again on Chinese social media platforms as some Hanfu lovers accused the brand of copycatting the design of traditional Chinese horse-face skirt in its fall 2022 collection without clarifying the source of inspiration.
Controversy roared July 15 after some Weibo users published posts revealing that a skirt Dior released recently in South Korea seemed to look very similar to the traditional Chinese horse-face skirt. The Hanfu lovers highlighted that they deemed Dior's new collection as a copycat as it had high split on the front and back, folds on both sides as well as the design in the waist, which are all typical elements of a horse-face skirt, while Dior insisted it was an original design.
On the official website of Dior, the brand said the controversial mid-length skirt is "a hallmark Dior silhouette" in the description, which contains no content that indicates the skirt has anything to do with Chinese traditional clothes or culture.
Horse-face skirt is a kind of traditional Chinese clothes that has folds on both sides. It has four skirt doors on the front and back overlapping each other. And the overlapping part of the skirt doors is called horse face.
The skirt was very popular in the Ming Dynasty (1368-1644) from empress to ordinary people. According to different classes and occasions, the material, pattern, and color of horse-face skirts are different.
For example, Princess Diana wore a red silk satin embroidered horse-face dress, which in China indicated a girl's vision for a happy marriage, 40 years ago in her first royal dinner after engagement.
A major concern of some Hanfu lovers is that, given Dior's global influence, its global consumers take it as a Dior original, Chinese horse-face skirt would instead to be taken as a "copycat" by some people who are not familiar with Chinese culture, which is confusing.
Some others take the issue as "cultural exchanging" rather than copycatting. They said that the issue is a lesson Chinese people should learn from so that in the future we would invest more to promote our own culture.
This skirt can still be seen on Dior's official website without any alternations of its description, while it has disappeared off the official Chinese website. Dior has not made any response to the controversy.
It is not the first time for Dior to be trapped in controversy in China. In November 2021, the brand displayed a controversial photo by well-known Chinese photographer Chen Man at its Shanghai fashion exhibition, which shows a model with spooky eyelids and dark skin dressed in traditional Chinese clothing and holding a Dior bag.
(Global Times)