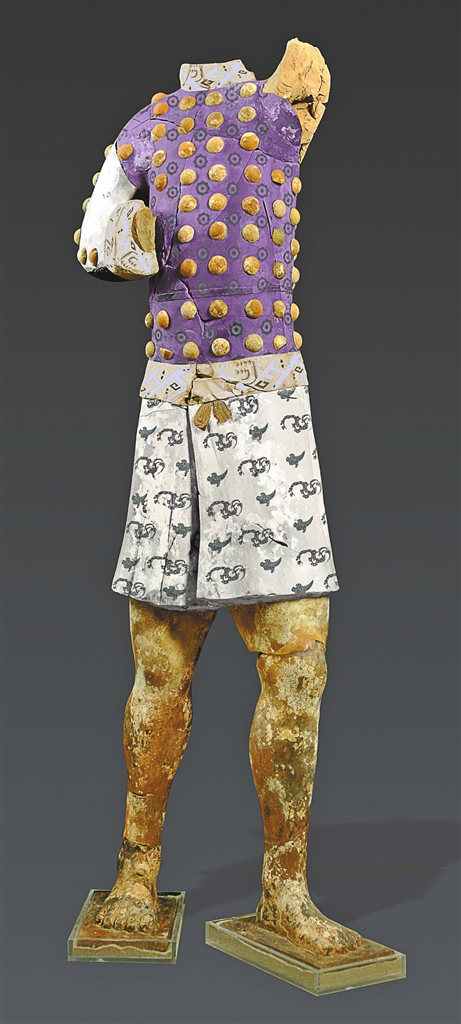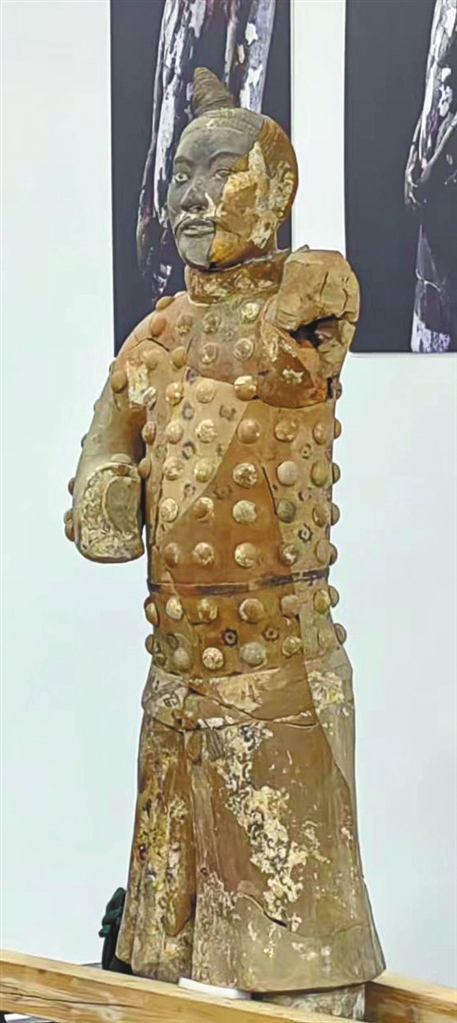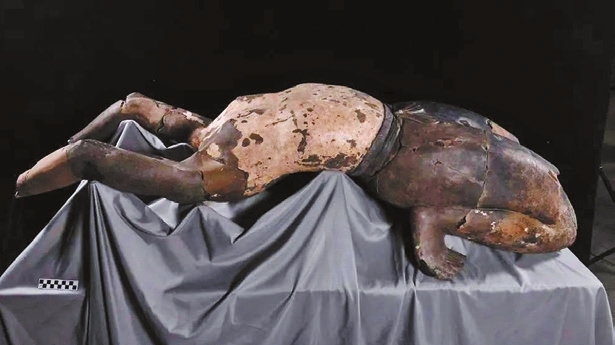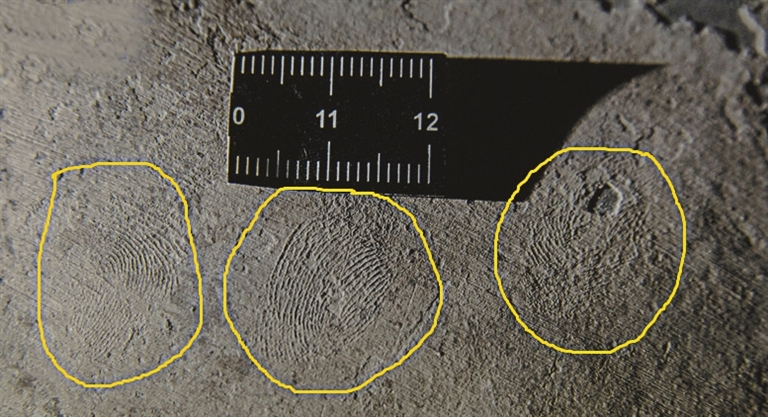 A WELL-PRESERVED terra-cotta performer that has retained much of its original paint was revealed by the Emperor Qinshihuang's Mausoleum Site Museum in Xi'an, Northwest China's Shaanxi Province last week as part of the updates on the latest research findings.
The terra-cotta figure No. 4 wears a jacket studded with bubble studs. The cloth below the waist is decorated with fine patterns. The remaining painted patterns mainly focus on the tops, collar edges, sleeve edges and waistbands of trousers, featuring octagonal, geometric and cloud patterns in white, black, yellow and purple. Zhou Ping, deputy director of Emperor Qinshihuang's Mausoleum Site Museum, said the No. 4 figure shows the most artistic elements in the Qin Dynasty (221-207 B.C.) compared with other relics.
The collaborative project used Jacquard weaves to restore the terra-cotta performer's upper outer garment, belt and collar.
Zhou Yang, deputy director of the China National Silk Museum which collaborated with the Emperor Qinshihuang's Mausoleum Site Museum to replicate No. 4's outfit, said that the outfit on the figurine would have been made from silk as during the Qin and Han (206 B.C.-A.D. 220) dynasties most clothing with colorful exquisite patterns were made from this material. As such, the figurine is an excellent example showing China's long history of silk. Zhou Yang also noted that the discovery holds value for the future study of Qin Dynasty clothing.
The updates on the findings related to the No. 4 figure came after the revelation in late June of the No. 28 figure, a terra-cotta acrobat whose body is twisted in an unusual position. The No. 28 figure depicts a kneeling person leaning backwards so that their back touches the ground. The discovery provided a valuable clue to its creators as three clear fingerprints roughly 3.8 centimeters wide were found on its body, which led experts to state that the craftsmen must have been in their teens.
The No. 28 figure, lying on its back, was difficult to protect and repair and it took the researchers nine months to complete. Researchers used high-precision 3D surface scanning and texture photography techniques to build a precision modeling of No. 28, enabling people to have a better understanding of it.
These terra-cotta performers were discovered at the 800-square-meter Acrobats Pit, or Pit 9901, in the southeast section of the mausoleum site. The pit was first excavated in 1999 and so far more than 30 terra-cotta figurines had been discovered there from 2011 to 2013. To date, 25 of them have also been restored. Different from terra-cotta soldiers and civil officials in other burial pits, figures in Pit 9901 might portray the acrobats who performed in the imperial palace in the Qin Dynasty.
Since more than 7,000 life-sized terra-cotta warriors and horses were discovered at Emperor Qinshihuang's Mausoleum in 1974, more and more satellite pits began to be known and unearthed. Terra-cotta warriors, one of the eight wonders of the world, have enjoyed international fame. (CGTN, Global Times)