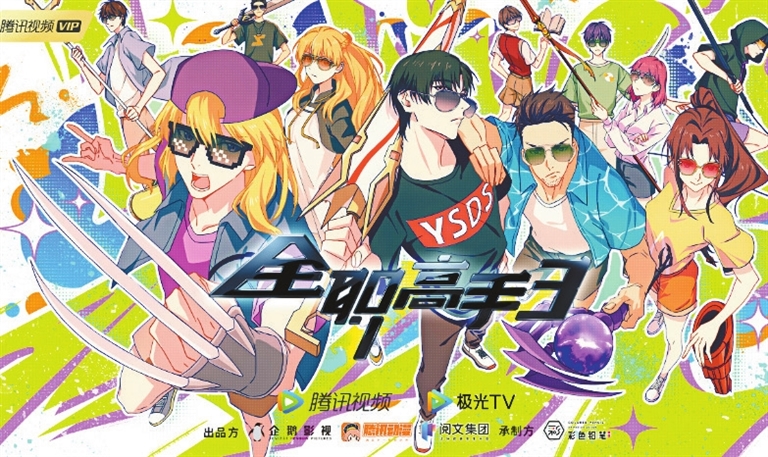 TENCENT Video announced a list of nearly 100 to-be-released animation works in seven categories including martial arts and sci-fi works at its annual animation conference held Monday.
Some new animations address the power of youth and cover different aspects in the lives of China's young people such as their passions for sports and campus life. "Left Hand Lay-up" is a popular series in this category.
Many original novels with large followings have been adapted into animation works, which was announced at the press conference. A new animation work adapted from the best-selling fantasy novel series "Ghost Blows out the Light" by Zhang Muye about a team of grave robbers seeking hidden treasure will be released, Tencent Video announced.
The company offers continuous support to the producers of original animation works, so that more dynamic and novel content will meet audiences, and the industry and domestic market will continue to grow.
This year marks the 100th anniversary of the birth of Chinese animation.
"People's demand for animation is on the rise. The success of previous works, especially the 2019 box-office hit 'Ne Zha,' has made investors recognize the potential of animation works. Chinese studios are making progress in terms of both technical know-how and creative ideas," said Shi Chuan, vice chairman of the Shanghai Film Association.
"There are a lot of original stories that can be explored from our millennia-old traditional culture. This is an opportunity," She Yinbin, in charge of children's contents on streaming platform Tencent Video, said.(Global Times)