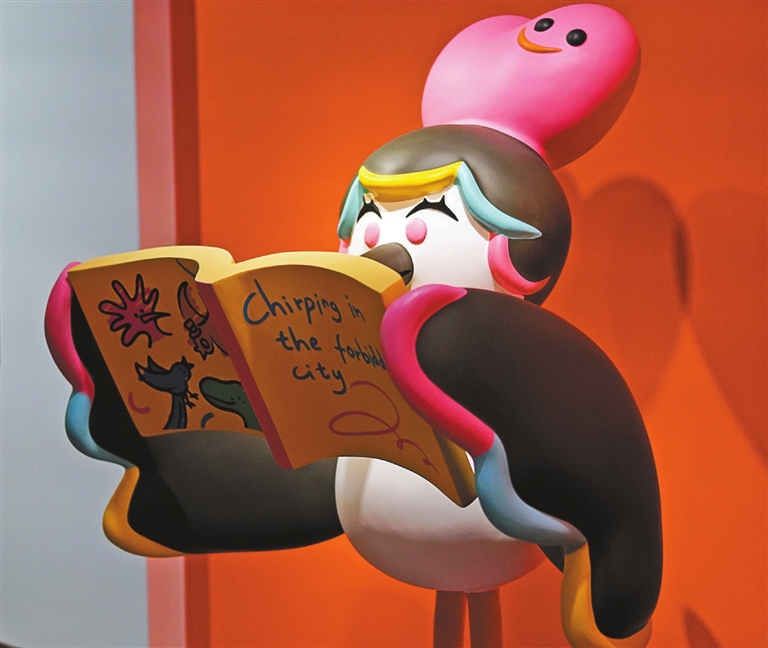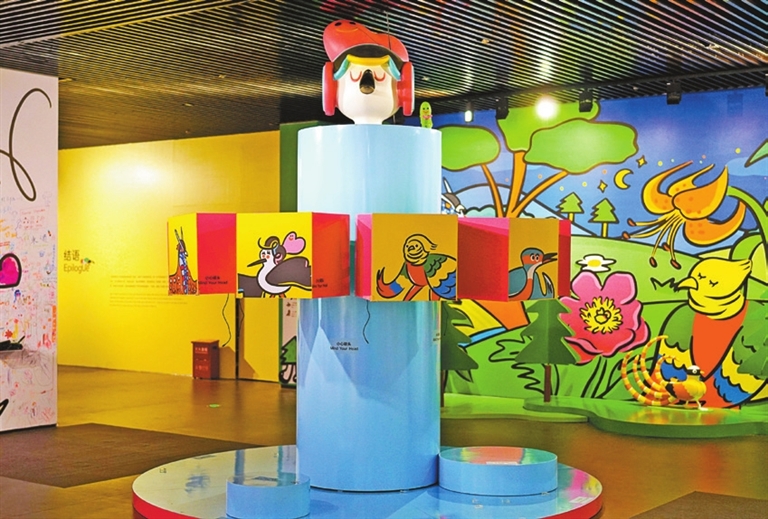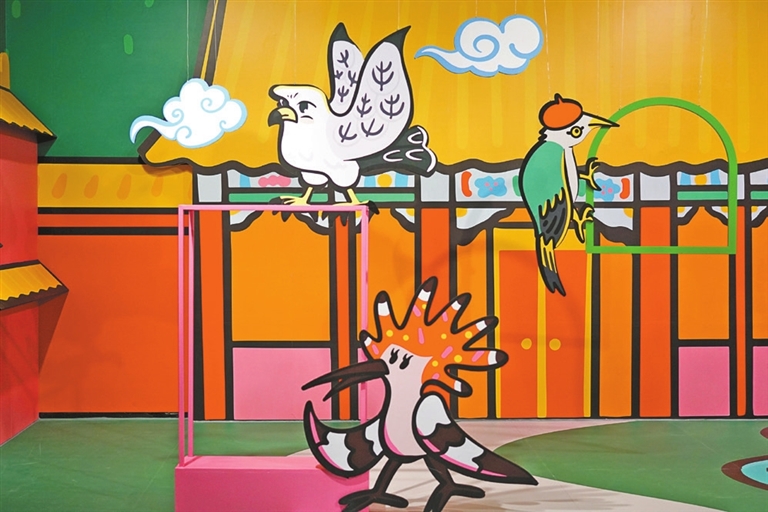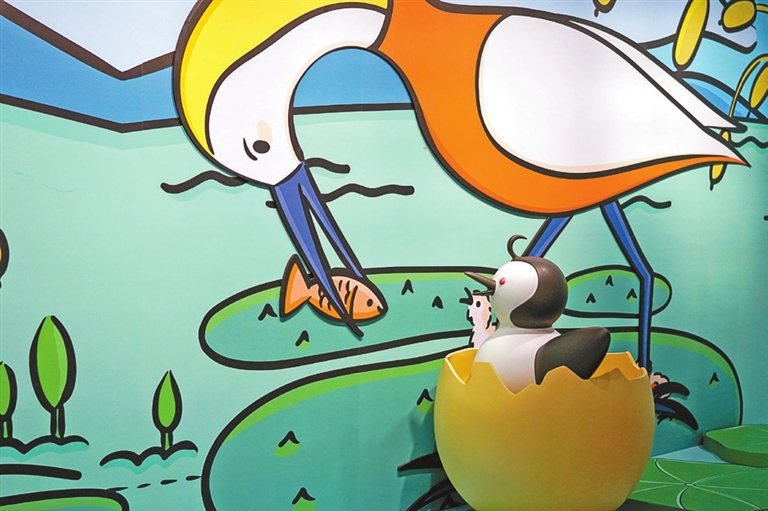 Wang Haolan
Holly_cn@163.com
AUTUMN is coming. Several black-winged stilts, among the first batch of migratory birds traveling to Shenzhen from their northern breeding grounds, were recently seen in Talent Park in Nanshan District.
Meanwhile, the stilt, also known as the "water magpie" by ancient Chinese birdwatchers due to its black-and-white plumage, also showed up as an animated figure wearing an afro and a heart-shaped hair pin at the "Chirping in the Forbidden City: Birdsong of Homeland" exhibition, which is being held at the Sea World Culture and Arts Center in Shekou.
The exhibition presents the black-winged stilt and a selection of an additional 16 bird species depicted in the "Album of Birds," an illustrated birdwatching field guide drawn by royal artists Yu Xing and Zhang Weibang under the command of Emperor Qianlong who reigned from 1736 to 1796 during the Qing Dynasty (1644-1911). With the collaboration with the modern Chinese independent illustrator Caro.Ni, each species is endowed with an animated figure.
For example, the figure of the Eurasian hoopoe resembles a Taoist nun with a crested hairdress, for the species is often regarded as the avatar of the goddess of Taoism; the carrion crow, which is seen as the patron saint of the Man ethnic group, is depicted as the royal guard of the Forbidden City in Beijing.
With families and kids as the major target audience, it is an edutainment exhibition introduced by illustrator Yu Xing's dream, in which he met Xiaoxi — a black-winged stilt that was just about to migrate from Beijing to its southern wintering ground — and agreed with the bird to draw a birdwatching field guide according to what it would see and hear during the migration.
Following Xiaoxi's migration route, visitors can have a quick glance of some commonly seen and endemic bird species found around places such as Shenzhen Bay, the Yangtze River, Qinling Mountains and the Forbidden City, birds such as the great cormorant, Asian paradise flycatcher, pheasant-tailed jacana, golden pheasant, gyrfalcon, Reeves's pheasant and more.
The exhibition also has some interactive installations for kids to better understand the habits of each bird species and to explore creating birds in their own way.
The "Album of Birds" has a total of 12 volumes, among which the first four volumes are among the antiquarian book collection at the Palace Museum in Taipei, China's Taiwan, while the latter eight volumes are kept in the Palace Museum in Beijing.
The exhibition will wrap up the "Fantastic Beasts in the Forbidden City" trilogy jointly presented by the Palace Museum in Beijing and China Merchants Cultural Industry Co. Ltd. The former two episodes of the exhibitions were the "Marine Life in the Forbidden City — A Multimedia Exhibition" in 2019 and the "Mythical Animals in the Forbidden City: A Multimedia Exhibition of 'Album of Beasts'" in 2021.
Dates: Until Oct. 8
Hours: 10 a.m.-7 p.m. (Mon.-Fri.), 10 a.m.-9 p.m. (Sat.-Sun.)
Tickets: 24-48 yuan
Venue: Sea World Culture and Arts Center, Nanshan District (南山区海上世界文化艺术中心)
Metro: Line 2 to Sea World Station (海上世界站), Exit A