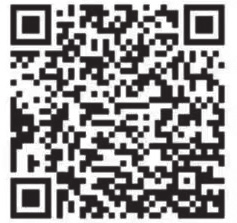 Xia Yuanjie
szrbgracexia@126.com
THE three-day finals of the 2022 National Industrial and Information Technology Skills Competition kicked off at Yanzi Lake International Convention and Exhibition Center in Pingshan District on Thursday, gathering 870 highly skilled participants from across the country.
The contest is co-hosted by five national-level commissions and ministries, including the Ministry of Industry and Information Technology. It will run through Saturday.
Themed "Skilled craftsmen gather in Shenzhen, leading China with skills," the competition aims to train skilled workers to shore up China's manufacturing and innovation and cultivate more high-quality technical professionals.
At the opening ceremony, Ma Qiang, director of the Education and Examination Center of the Industry and Information Technology Ministry, called for efforts to promote and encourage the spirit of model workers, the value of work and the pursuit of fine workmanship.
Li Zhuowen, deputy secretary-general of the Shenzhen government, said Shenzhen attaches great importance to education and training for technical personnel and will provide high-quality skilled talents to bolster the city's high-quality development.
Over 4,000 contestants took part in a countrywide selection, with 870 making it to the finals. They were recommended by 28 provinces, autonomous regions and municipalities, and 24 enterprises administered by the Central Government.
The competition consists of three events — industrial robot technology application, integrated circuit EDA (electronic design automation) development and application, and algorithms of industrial big data.
The finals assess participants' professional knowledge and practical ability in addressing difficulties and problems in production, such as design, installation, debugging and operation of industrial robots, as well as precision optimization of numerical control machines.
The finalists are divided into three groups: workers, teachers and students. The winners will receive handsome prizes and have a chance to be bestowed titles such as "National Technical Expert" and "May 1st Labor Medal."
Li Ruifeng, a professor with the Robotics and System Laboratory of Harbin Institute of Technology who is head of the expert panel for the industrial robot technology application category, said Shenzhen, as a leading city in the application of cutting-edge intelligent manufacturing technology, is an ideal host for the competition, which, in turn, will promote the city's talent development and further boost its smart manufacturing sector.