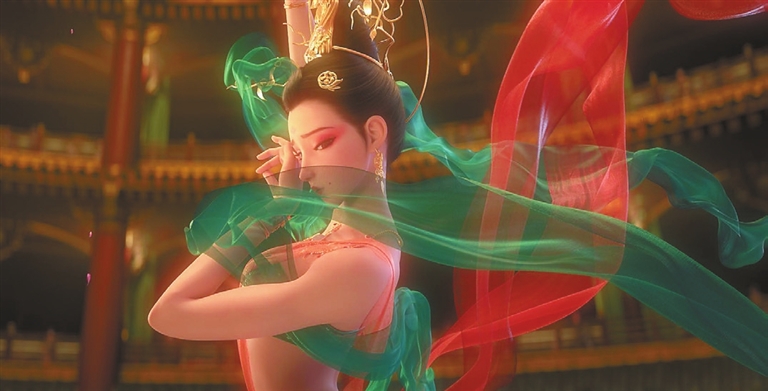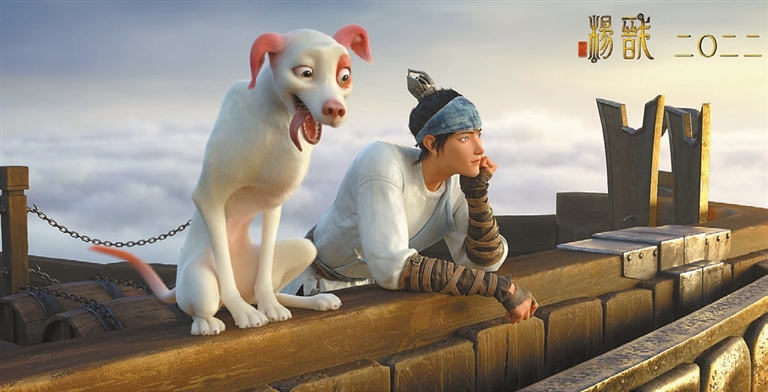 CHINESE animated film "New Gods: Yang Jian," which opened last weekend, has been listed in the trending topics on Chinese social media, thanks to its visually stunning scenes ranging from heavenly buildings, Flying Apsaras-style dances and a fight in a brush painting scroll showcasing the tai-chi symbol.
It earned 134 million yuan (US$19.8 million) on its debut between Friday and Sunday, and places ahead of previous winner "Moon Man" which slipped from first to second place with a 121 million yuan in its fourth weekend. U.S. animation "Minions: The Rise of Gru" opened in third place, earning 78.6 million yuan.
"New Gods: Yang Jian" is a continuation of the "New Gods" franchise from Light Chaser Animation, the studio behind "New Gods: Nezha Reborn" in 2021 and "White Snake" in 2019.
The new movie revolves around Yang Jian, a mythological figure in ancient Chinese folk stories. He was featured in Ming Dynasty (1368-1644) novels "Journey to the West" and "Creation of the Gods."
Also known as Erlang Shen, Yang is famous for the third eye on his forehead, which could see through every object to access the truth. He is described to be often seen accompanied by a fierce deity dog.
Over the centuries, the powerful celestial being's story has been retold in many works, including the late-1990s animated blockbuster "Lotus Lantern." However, "New Gods: Yang Jian" gives the audience a surprise with an unconventional retelling of the titular character. The new hero is a handsome young man who is tall and slender, but a fall from grace after a tragic battle years ago makes him look haggard and withdrawn. Fictionalizing a fantastic world where celestial beings and humankind co-exist, Yang is no longer a powerful warrior, but leads a rough life as a bounty hunter.
One day, he encounters a beautiful woman named Wanluo, who asks him to help her find a teenager to recover her lost treasure, a magical bowl. But the "mission" soon gets more complicated after Yang discovers the teenager is his nephew, Chenxiang, who aspires to steal a powerful lantern to rescue his trapped mother.
The movie marks the latest effort of Light Chaser's years-long pursuit to employ advanced cinematic technology to retell Chinese myths and legends.
Over the years, China's animated film industry has seen a remarkable rise thanks to smash hits such as "Monkey King: Hero Is Back." Inspired by Chinese culture and history, these acclaimed animated films recount heroes familiar to many Chinese and the films have also become a pivotal part of China's film industry's endeavor to launch in foreign markets. With the development of cinematic technology, most insiders believe the prospect of domestic animated films is inspiring.
(China Daily)