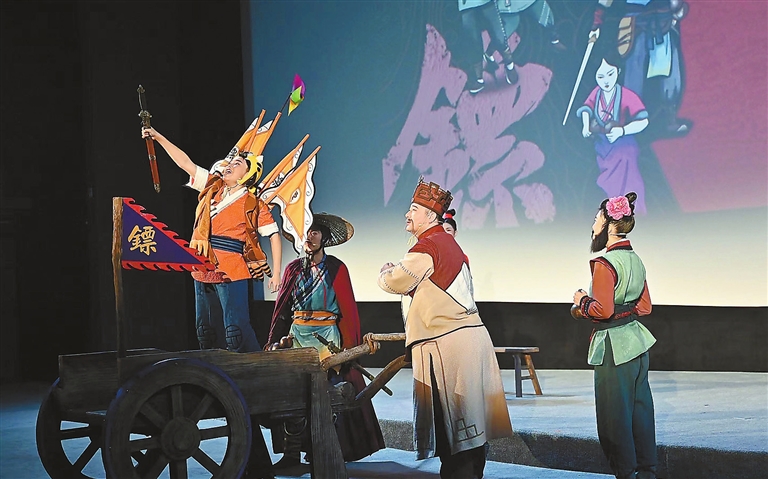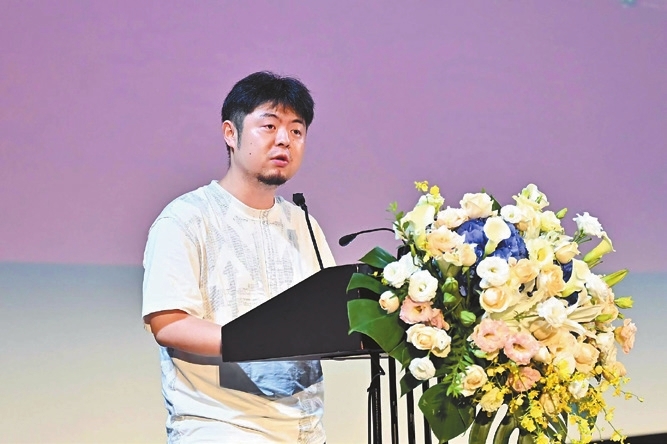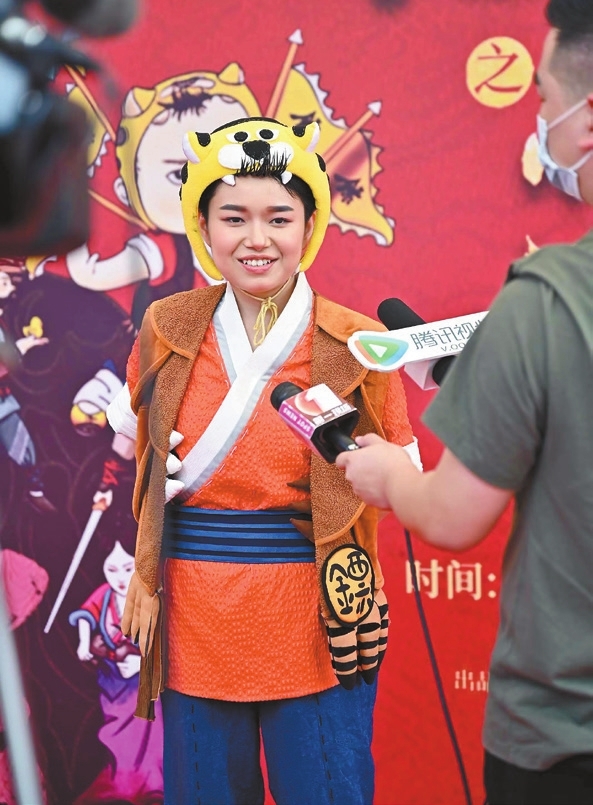 Debra Li
debra_lidan@163.com
THIS September, an original stage play adapted from the Chinese animation film "Run, Tiger Run!" will start its national tour after its premiere at Shenzhen Poly Theater.
Produced by the theater in collaboration with Dinghan Culture, "Hudun, the Young Hero" follows Hudun (the name means "stout tiger"), a child whose family runs a courier business in ancient China, as he sets off on a journey to safely transport a batch of important goods to the receivers.
The family-oriented drama, featuring Chinese elements such as shadow play, paper-cuttings, traditional Chinese opera and martial arts, will perform more than 20 shows on its tour with stops in Haikou, Xiamen, Hangzhou, Nanjing and other cities.
The movie "Run, Tiger Run!" made its big-screen debut in Chinese cinemas Feb. 1 during the Spring Festival holiday earlier this year, winning the hearts of children with its lovely characters, adventurous story and plentiful humor.
Huang Xin, producer of the stage show and general manager of Dinghan Culture, expressed her gratitude to Joey Zou, president of Shenzhen-based Soular Animation Studios, for allowing her company to adapt the movie.
"Joey and his team spent five years on the animation film, which tells a touching story of growing up," Huang says. "It's our honor to retell the story in a new form."
Liu Kehan, director of the play, says he tries to bring a different kind of Chinese hero and adventure to the audience.
"The typical Chinese heroes are not tethered to their families. They are tough, courageous and ready to shoulder responsibility. The monkey king from 'Journey to the West' was born out of a rock. Da Yu, known for his feat of fighting the floods in ancient Chinese legends, didn't visit his family a single time although he walked past his home three times while on task," explains Liu.
Hudun, on the contrary, is loved and protected by his quasi-family on his heroic journey, during which he learns about the importance of loyalty, bravery and keeping one's commitments. Liu says that he also sees heroism in the guise of love, as displayed by Hudun's instructor and the crewmembers of the Sihai Escort Agency, the courier service started by his parents. "By guarding the kid and helping him to realize his dream, those ordinary people surrounding Hudun are themselves another type of heroes," he says.
Tao Xiangju, who provides the stage design for the show, uses colors such as yellow, red and purple boldly to create a space of traditional Chinese aesthetics. The costumes and stage set are reminiscent of those from Chinese operas, with delicate towers and flying eaves painted on the backdrops. The biggest villain in the show appears with a painted face, as is often seen in Beijing opera.
Tan Hao, composer of the show, uses bamboo flute, xiao (vertical Chinese flute) and strings in the scores to create an ambiance of martial arts films. Drums and gongs accompany the fight scenes. He also provides three original songs for the show.
Shenzhen Poly Theater, which opened in 2007, stages more than 200 shows a year, according to Fu Junlin, general manager of the theater.
"This drama, telling an adventurous story with Chinese aesthetics and teaching about the importance of responsibility and persistence, marks a new milestone for us, as the theater is aspiring to produce its original shows on top of introducing productions to the Shenzhen audience," he says.
The show will premiere at the theater Sept. 10, and ticket sales have begun.