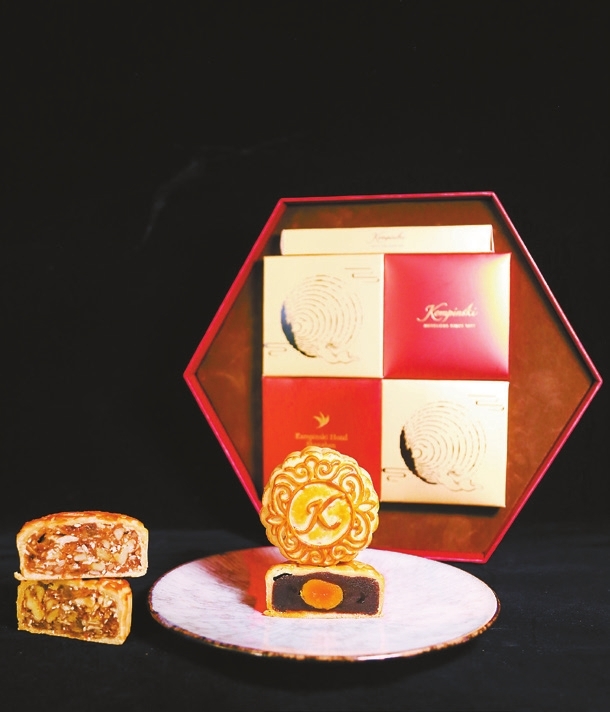 THE Mid-Autumn Festival, also known as the Moon Festival or Harvest Moon Festival, has been celebrated by the Chinese since ancient times. Observed on the 15th day of the eighth month of the lunar calendar when the moon is full, the festival is a time to gather with family and friends to feast, enjoy the moonlight and have a delicious dessert — mooncake.
Considered to be an exotic sweet in some Western countries, the cake has recently undergone reforms in China to cater to modern people's tastes and address concerns about its high sugar and fat content.
With this year's festival less than a fortnight away, the five-star Kempinski Hotel Shenzhen has prepared two sets of mooncakes for the occasion.
The classical four-piece set features stuffing of white lotus seed paste and egg yolks, red bean paste with egg yolks, mixed ham and nuts, as well as XO sauce and scallops respectively. It's a choice for those who prefer traditional flavors.
A mini six-piece set includes two pieces of the popular lava custard mooncake in addition to the traditional white lotus seed paste and mixed ham and nuts cakes.
Presented in elegant red boxes, the mooncake sets make a perfect gift for friends, family and business partners.
(Li Dan)