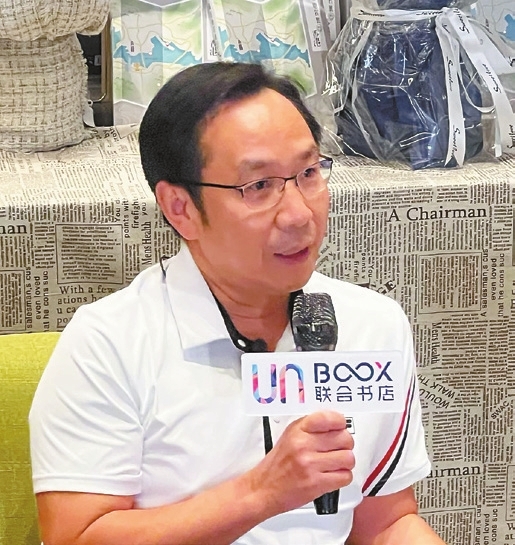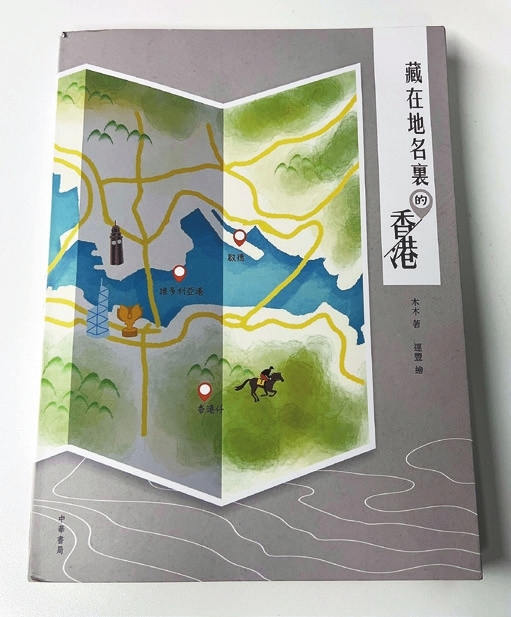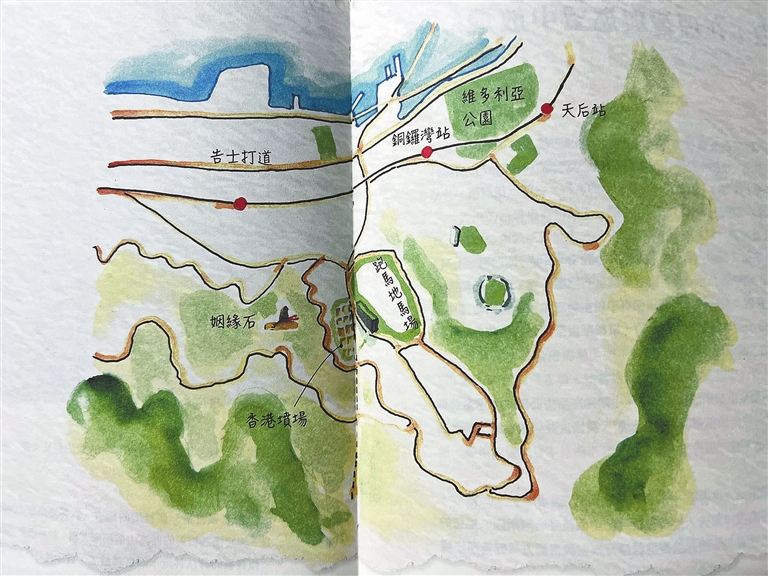 Lin Songtao
254238712@qq.com
WHEN you wander on Hong Kong's streets, have you ever thought about how they got their names? Actually, many of this metropolis' toponyms are full of historical stories and interesting facts.
Written by Shenzhen scholar Mu Mu, who had been in Hong Kong for 16 years, "Hong Kong in Toponyms" narrates these facts through a form of storytelling, which makes his writing easy to read. Much of the information in the Chinese-language book is personally collected and verified, which is different from what people might read online, and shows Hong Kong from a very rich perspective.
According to Fu Weizhong, chief executive of Sino United Publishing (Holdings) Ltd., the origin of the idea for the book came from his Hangzhou journey with Mu Mu. "Mu Mu told me many stories about the place names in Hangzhou, which attracted my interest. By instinct, I adviced him to write a book about Hong Kong's toponyms."
In a recent event at UN Boox in UpperHills, Futian District, Mu Mu said that when he arrived in Hong Kong, he found its place names are among the most unique and diverse and with the richest cultural connotations among the places in the world.
The book is divided mainly into three parts according to subjects: city, mountains and sea. Readers can experience social, historical and natural atmospheres through the book.
The Chinese name of Hong Kong (香港) originated in a port near Shek Pai Wan, which is known for transporting incense wood products ("incense wood"and "port" are translated as "香木" and "港口" in Chinese respectively).
The preface mentions that Hong Kong's toponyms originated in different kinds of situations. The most common is the locations named after royals and nobles. A sidewalk named Rednaxela Terrace in Central was supposed to be named in "Alexander," but some Chinese officials were used to writing characters from right to left, so "Alexander" turned into "Rednaxela," according to the book. Its Chinese name "列拿士" is the Cantonese phonetic transliteration of "Rednaxela."
Some other locations were named in Chinese custom, which reflect the colonization history. The Queen's Road, named after Queen Victoria, is translated as "皇后大道" in Chinese ("皇后" means king's wife). The Chinese translator may not have known that "queen" has a double meaning in English. The local government issued a letter in 1890 to clarify it but finally accepted the mistake.
Some places have "double toponyms," which means the two toponyms have different meanings. For example, Aberdeen, an area in Southern District in Hong Kong Island, was named after the U.K. Foreign Secretary during that time. But the area's original Chinese name is "香港仔," so both the English and the Chinese names have been preserved. People chose different toponyms to use for different occasions in that era.
There's also a sense of humor in some place names. Located in southwest Hong Kong, the country park Lantau Island is a mountain which has two peaks with a slit in between, and in Cantonese pronunciation, "Lantau" sounds like "broken head."
One of the highlights in the book is hand-drawn maps shown in each article. They were painted by veteran media worker Wang Yunfeng, which bring readers aesthetic feelings.
In addition, the articles are interspersed with Mu Mu's original poems, which express the experience that people and things brought to him. Readers may perceive the author has a very good understanding of Chinese classical culture.
The book is a collection of geographical proses about place names. As Mu Mu narrates stories like a local as well as a tourist exploring the metropolis, the book aims to be a guide for outsiders to learn about Hong Kong, and for locals to rediscover this city.