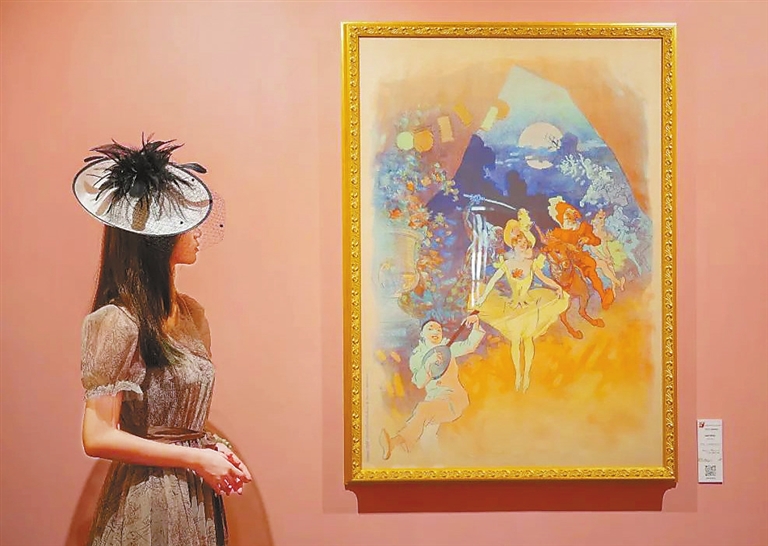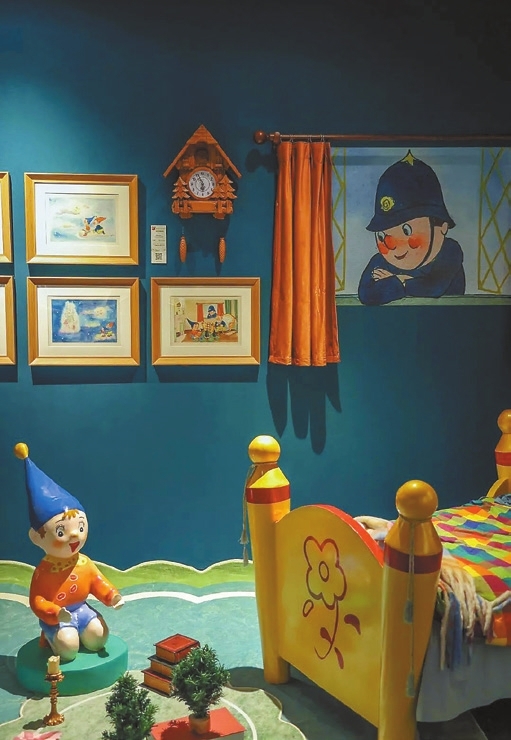 Enjoy works from the Post-Impressionism, Fauvism, Surrealism, Ukiyo-e, Cubism and other genres by 50 masters at the "Masterpieces of Illustration: From Mucha to Sendak" exhibition.
Featured artists include Jules Chéret, André Derain, Rene Gruau, Enid Blyton, Alphonse Mucha, Freddy Wittop and Maurice Sendak. The exhibits include watercolor paintings, oil paintings, collages, posters, illustrations, design manuscripts and prints.
Mucha (1860-1939) was a Czech painter and illustrator, living in Paris during the Art Nouveau period, best known for his distinctly stylized and decorative theatrical posters. His supple, fluent draftsmanship is used to great effect in his posters featuring women.
His fascination with the sensuous aspects of female beauty — luxuriantly flowing strands of hair, heavy-lidded eyes and full-lipped mouths — as well as his presentation of the female image as ornamental, reveal the influence of the English Pre-Raphaelite aesthetic on Mucha. The sensuous bravura of the draftsmanship, particularly the use of twining, whiplash lines, imparts a refinement to his female figures.
Chéret (1836-1932) was a French painter and lithographer who became a master of Belle Époque poster art. He has been called the father of the modern poster.
His artistic influences included the idyllic romances of the Rococo painters Antoine Watteau and Jean-Honoré Fragonard, the churning compositions of Baroque painter Giovanni Battista Tiepolo, and the flat color and stylized linear contours of Japanese woodblock prints. Chéret had designed over 1,000 posters for music halls, theaters and products including beverages, medicines and lamp oil.
Wittop (1911-2001) was a costume designer. He enjoyed secondary careers as a dancer and college professor. Born in the Netherlands, Wittop emigrated with his family to Belgium, where he apprenticed with the resident designer at the Brussels Opera. Moving to France in 1931, he designed for the Folies Bergère and other music halls, creating costumes. He studied Spanish dance and began a professional career that led to international acclaim as he performed worldwide.
Derain (1880-1954) was a French painter, sculptor, printmaker and designer who was one of the principal Fauvists. He painted landscapes and figure studies in brilliant, sometimes pure colors, and used broken brushstrokes and impulsive lines to define his spontaneous compositions. Derain had considerable ability as a decorator and created theatrical designs. He also produced numerous illustrations, often in woodcut.
Gruau (1909-2004) was a fashion illustrator whose exaggerated portrayal of fashion design through painting has had a lasting effect on the fashion industry. His artworks are known for their timeless and enduring style.
A special area in the exhibition was decorated based on illustrations by Blyton (1897-1968), an English children's writer.
Her books have been worldwide bestsellers since the 1930s, having been translated into 90 languages. She wrote on a wide range of topics, including education, natural history, fantasy, mystery and biblical narratives.
Blyton's books feature clearly delineated good and bad characters and have exciting plots that illustrate traditional moral lessons.
Dates: Until Oct. 30
Hours: 10 a.m.-8:30 p.m.
Tickets: 118 yuan
Venue: Yealife Art Space, 4/F, Yitian Holiday Plaza, Nanshan District (南山区益田假日广场四楼Yealife艺术空间)
Metro: Line 1 or 2 to Window of the World Station (世界之窗站), Exit L (SD News)