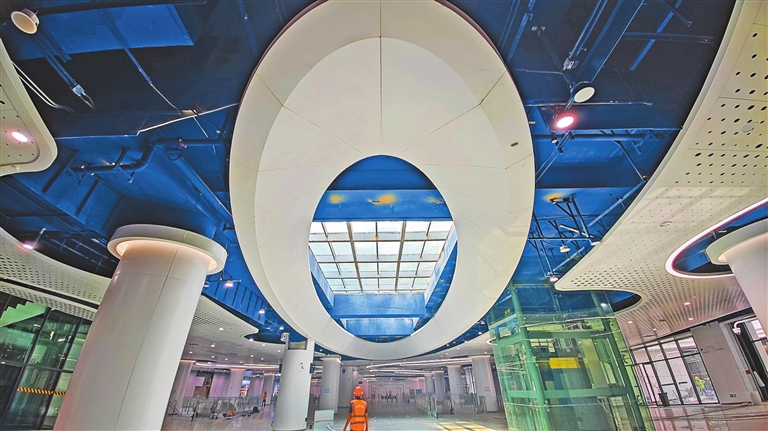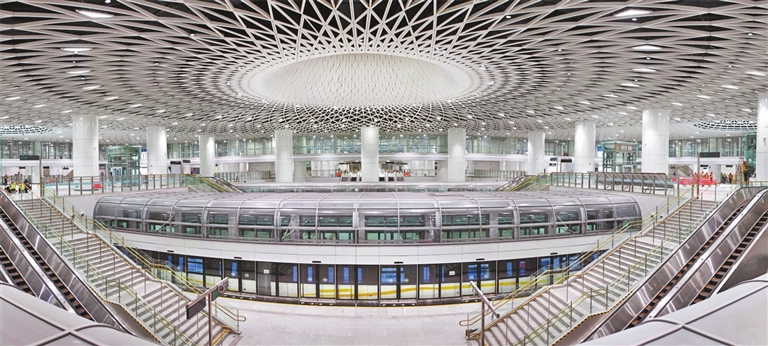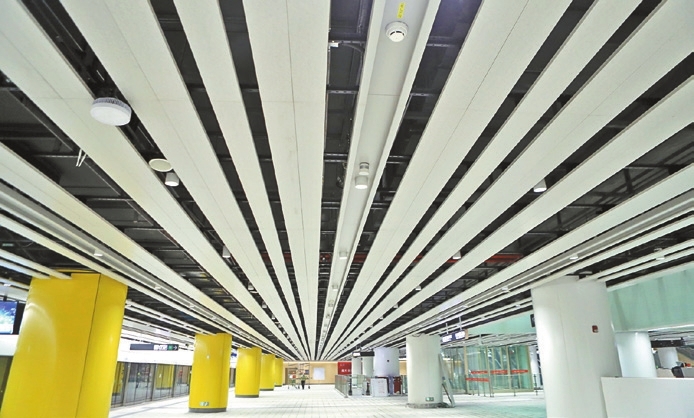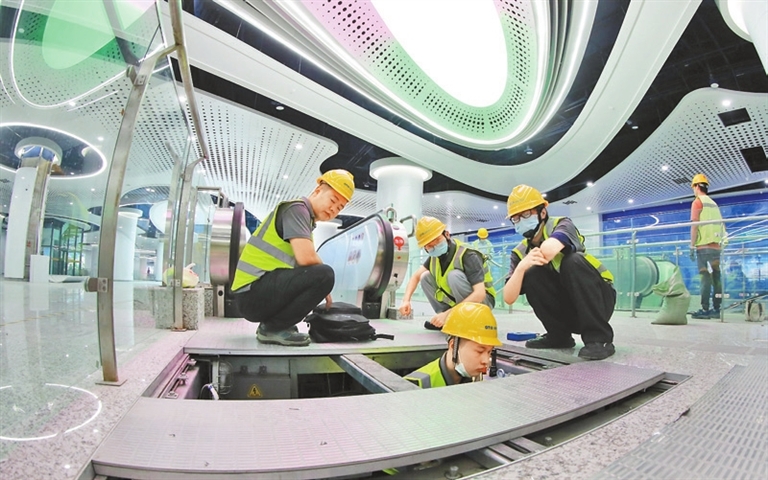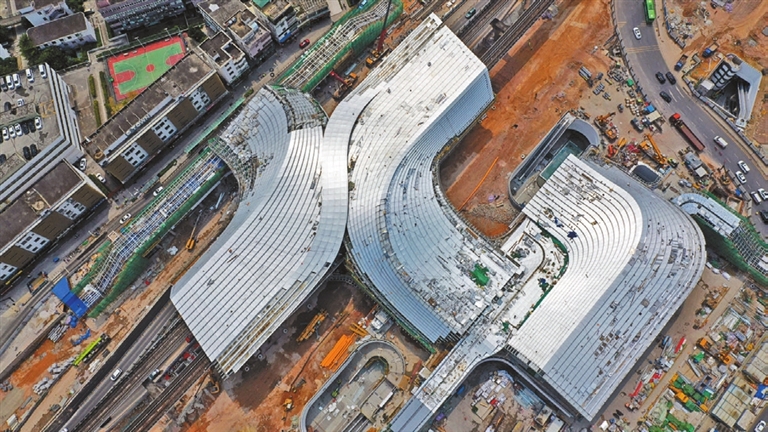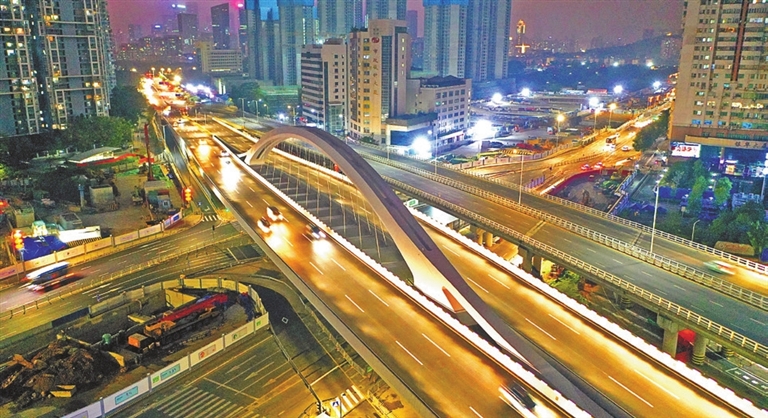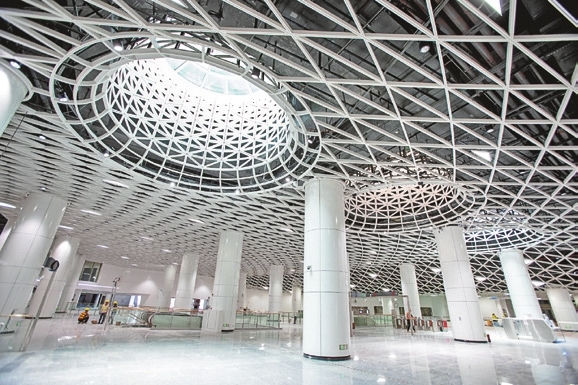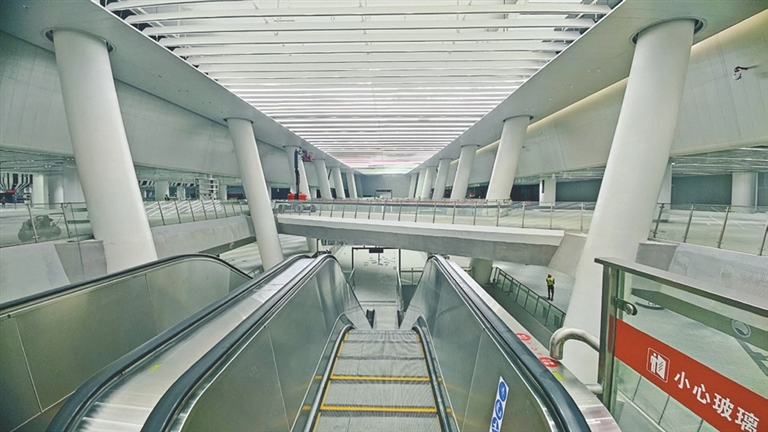 THREE comprehensive transport hubs will be put into use Oct. 28 when Shenzhen Metro Line 14 becomes operational. The hubs will not only connect multiple Metro lines but also serve as multi-functional public spaces. Soaked in sunlight, the sunken plazas in the hubs will transform them into lively places full of urban energy.
Nicknamed the "Shenzhen Eye," the Gangxia North hub is famous for its ceiling which is like a huge shining star, symbolizing Shenzhen's inclusive, converging and international features. Located in central Futian, Gangxia North will offer transfers for Metro lines 2, 10 and 14, and Line 11's under-construction Phase II, which will be put into use by 2025.
Also in Futian, the Huangmugang hub will offer exchanges between Metro lines 7, 14 and the planned Line 24. In addition to the underground space, the hub includes a six-lane overpass and the decoration on the overpass is like a leaf, which will be a new landmark in the city.
Nicknamed "Dance of the GBA," the Universiade hub in Longgang District will offer transfers for Metro lines 3, 14, 16 and the Shenzhen International Airport-Daya Bay Intercity Railway. The steel structure above the hub's outdoor space is curving and "dancing," which gives the hub an organic look and helps it to blend in more seamlessly with the surroundings.
(Cao Zhen)