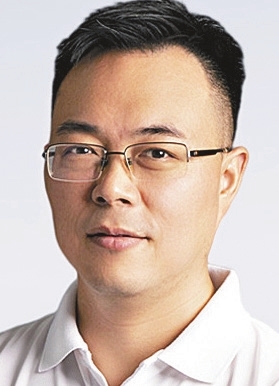 Han Ximin
1824295095@qq.com
XU XUN, director of BGI•Research, recently won the Tan Jiazhen Life Science Industrialization Award, one of the most influential awards in life science in China, for his efforts and achievements in the field's industrialization.
The award ceremony of the 14th C. C. Tan Life Science Award recently concluded at Nanchang University in Jiangxi Province.
The C. C. Tan Life Science Award was approved by the Ministry of Science and Technology in 2008 in memory of Prof. Tan Jiazhen, one of the precursors of Chinese modern genetics.
Xu, who has a Ph.D. in genetics from the Kunming Institute of Zoology, Chinese Academy of Sciences, has been serving as head of BGI•Research, a leading genomics research institute in China, since January 2014.
In 2013, BGI purchased Complete Genomics in the U.S. and successfully applied genome-analysis technology and developed high-throughput sequencing tools for commercial uses.
Xu and his team do research in the field of genetic sequencing technologies and development of sequences and DNA synthesizers, especially a series of high-throughput and desktop sequencers, breaking down long-term import dependency on sequencers from overseas.
"Our position today relies on the self-proprietary rights of the core tools we have developed and held firmly in our hands. The core technologies are the foundations of science and technology innovation. We can establish our presence and long-term advantage only when we grasp core and cutting-edge technologies," Xu said.
Aside from sequencers, BGI•Research also developed single cell sequencing technologies and spatiotemporal stereo sequencing.
As of Monday, BGI had published a total of 4,178 papers, including 51 on Cell, 355 on Nature, two on New England Journal of Medicine and 55 on Science. In 2022, BGI has published five papers on Cell, Nature and Science including two cover stories.
"BGI has been in life science research for over 20 years, and it has formed a unique mode combining industrialization, research and education," Xu said. "The company has contributed to genomics, single-cell sequencing and spatiotemporal stereo-sequencing. We will definitely make greater breakthroughs in cutting-edge technologies in this sector in the future."