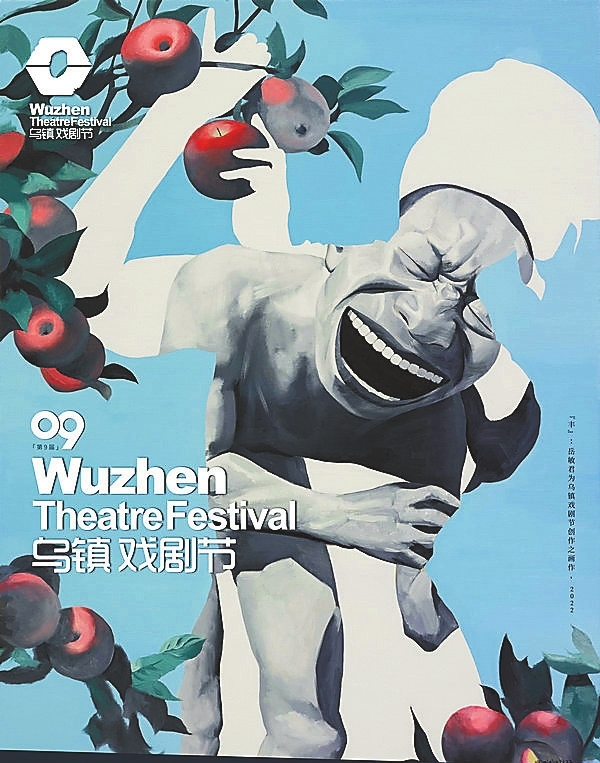 UNDER the theme of "Abundance," this year's Wuzhen Theater Festival will take place from Nov. 25 to Dec. 4 in Wuzhen, Zhejiang Province, with four sections of specially invited plays, emerging theater artists' competition, Wuzhen dialogues and ancient town carnival.
According to Meng Jinghui, the festival's co-founder and artistic director, the festival has invited 22 theater productions, and will hold a total of 63 performances in Wuzhen's nine venues.
The productions will be categorized into six sections. The first and foremost section "golden divide" highlights stage adaptations of works by renowned Chinese writers, including Yu Hua, Mo Yan and Bi Feiyu. Meng will bring to stage Yu's novel "The Seventh Day."
The topic for this year's emerging theater artists' competition is "wine bottle, blank and remote control." The committee has received 541 submissions during the past three months, and will announce 18 shortlisted works Oct. 15.
The festival will also host activities throughout Wuzhen, including markets, art exhibitions, live music performances and screenings, to provide a comprehensive experience for the visitors to Wuzhen. Contemporary artist Yue Minjun designed this year's festival poster.
The Wuzhen Theater Festival is an annual theater event in the ancient water town of Wuzhen. Though only in its ninth year, the festival has already become one of the premier festivals in China and Asia. A grand celebration of the art of performance and a hub for cultural exchange amid the stunning backdrop of ancient canals and alleys, the festival has transformed the entire town of Wuzhen, which has a history of more than 1,300 years, into a stage for theater lovers from around the world to enjoy this tantalizing feast of the theatrical arts.(China Daily)