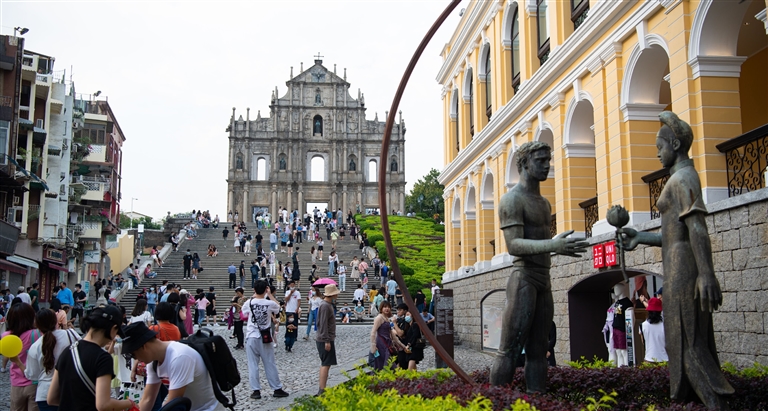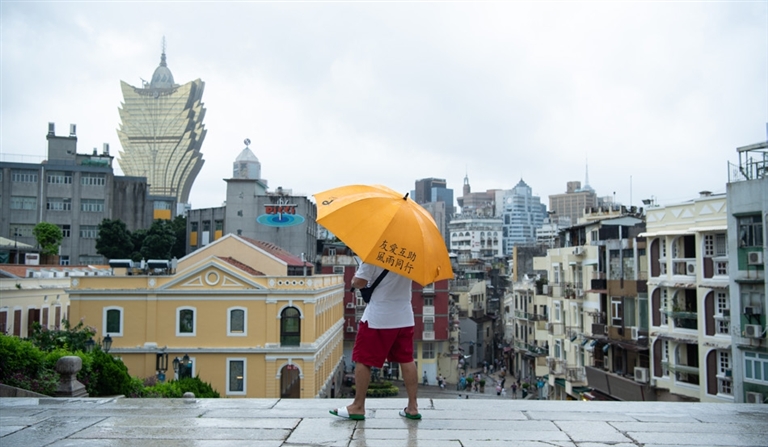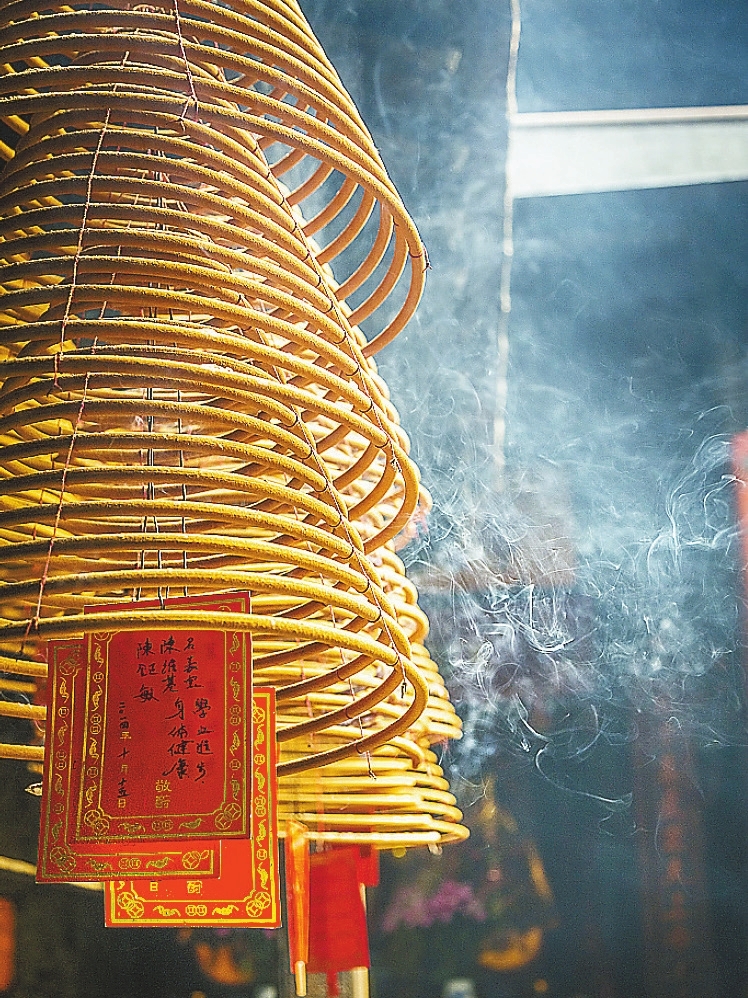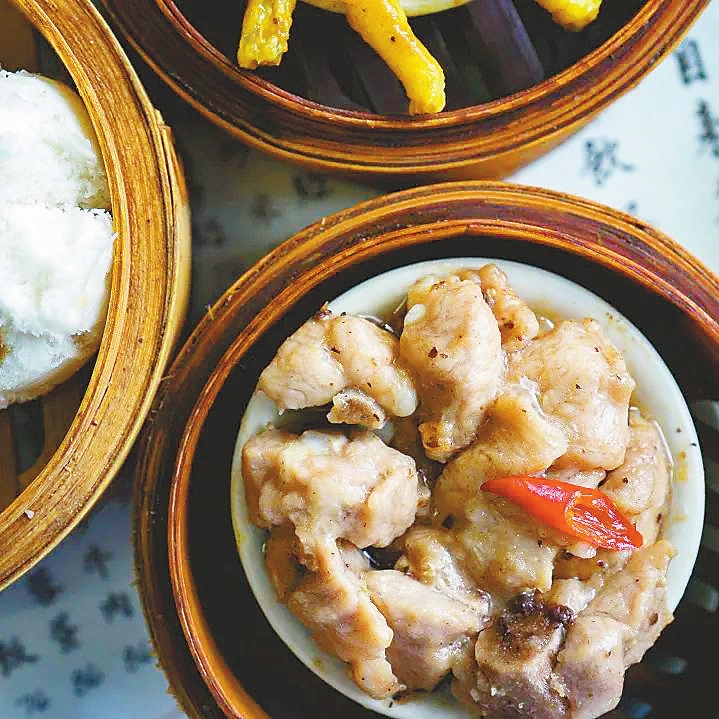 SMALL as it is, Macao is a city that keeps attracting visitors to return again and again. What is its mysterious charm? Through three one-day travel routes each with a different theme, we will help you discover the city's beauty and attraction.
Route 1: Back to the old days
Our "back to the old days" route starts before 9 a.m. with an experience of the Cantonese yum cha (morning tea) culture at Lung Wah Tea House. Literally translated as "drink tea," yum cha is the Cantonese version of brunch during which people enjoy tea and dim sum, or small portions of Cantonese snacks, in a slow-paced and relaxed manner. Lung Wah Tea House, which opened in 1962, is one of the earliest tea houses in Macao. Its old-style ceiling fans, casement windows, booths, and Chinese calligraphy and watercolor works easily conjure up memories of decades-old Hong Kong movies, which is probably why the 2014-to-2016 blockbuster series "From Vegas to Macao" chose to film some of its scenes in the tea house.
Unlike many restaurants that are eager to try new recipes to update their menus, what you will savor in Lung Wah Tea House are the most classic dim sum dishes. From juicy barbecue pork buns (char siu bao) to finger-licking steamed spare ribs and steamed chicken feet with black bean sauce, these Cantonese delicacies bring both energy and a good mood for you to begin a whole day's exploration of the city.
After a taste of quintessential local delicacies, our next stop is Kwan Dai Temple near St. Dominic's Market, a plain-looking temple that carries special meaning in this port city's history.
Centuries ago, merchants in Macao would gather in temples dedicated to different Chinese gods to exchange information on business opportunities. Then, more than two centuries ago, a temple dedicated to General Guan Yu (or Kwan Dai in Cantonese), who is widely regarded as symbolic of loyalty and credibility, was built at the intersection of three streets under the joint effort of several merchants' associations to provide space for information exchange for the merchants. As the role of merchants' associations gradually decreased, the temple's function gradually shifted to a place for pure worship. Today's Kwan Dai Temple is where activities such as the lion dance and dragon parade are held on traditional holidays.
For lunch, our recommendation is an eatery hidden in the food court of St. Dominic's Market. Comidas Chi Kei, whose history traces back to the 1940s, is most famous for its beef offal. Weird as it may sound, beef offal, which can be served alone or in soup noodles, is actually a popular street food in southern China and many Southeast Asian countries. The thoroughly cooked ingredients dipped with the eatery's homemade garlic, pepper and yellow mustard sauces will provide a pleasant surprise to those who are brave enough to give it a try.
Our first destination in the afternoon is Macao's most iconic landmark. More than four centuries ago, St. Paul's College, the first Western-style university in the Far East, was built by Jesuits in Macao. Then in 1835, a great fire destroyed most buildings of the college, leaving only the foundations of those buildings, the façade of the college's church and part of the stone steps in front of it relatively intact. The remains, now known collectively as the Ruins of St. Paul's, has become a symbol of Macao and a tourist site not to be missed by any visitor to the city.
Standing in front of the monument-like remains and admiring the elaborate engravings on it, you just can't stop wondering how splendid the church would be had it not been destroyed by the fire.
Also worth exploring here are the crisscrossed alleys at the foot of the slope where the Ruins of St. Paul's stands. Many of these alleys bear interesting names, the most famous probably being Travessa da Paixão, which can be roughly translated as "lane of love and suffering." The pinkish and yellowish exterior of the buildings along the lane has made it a perfect spot for couples' photos. From here you will also be able to view the Ruins of St. Paul's from a different perspective.
To wrap up the day, we suggest admiring Macao's night view from the top of Mount Fortress. Seen from above, the dense cityscape offers a unique view you will find nowhere else.(Yu Yuanfan)