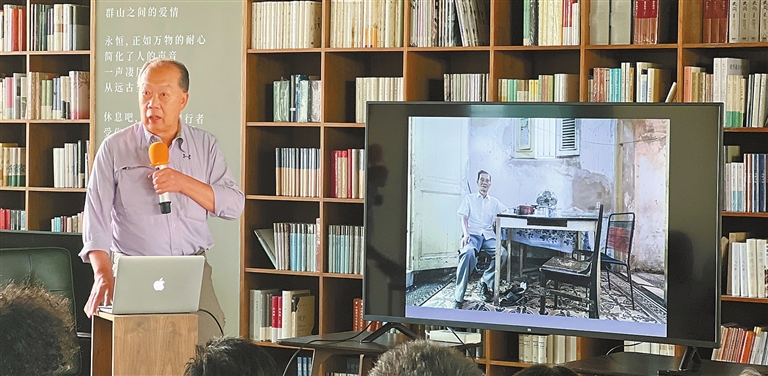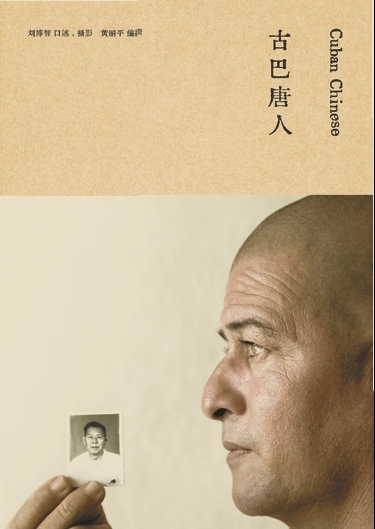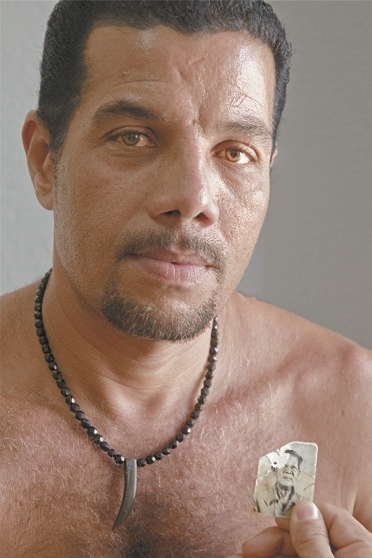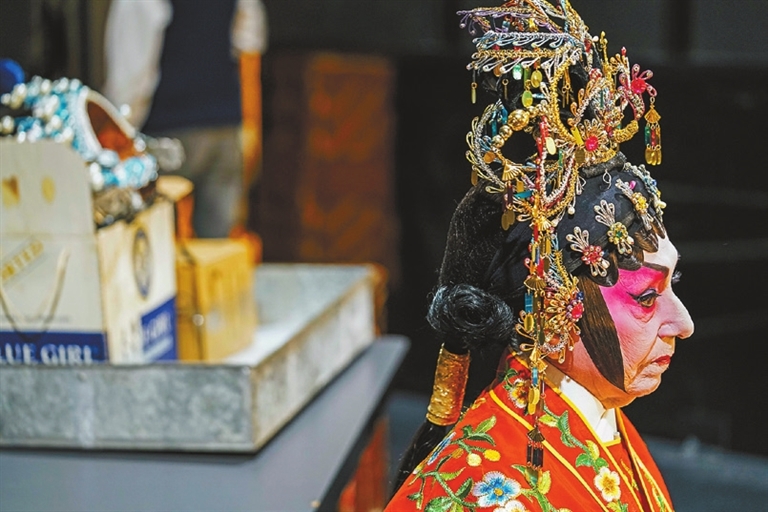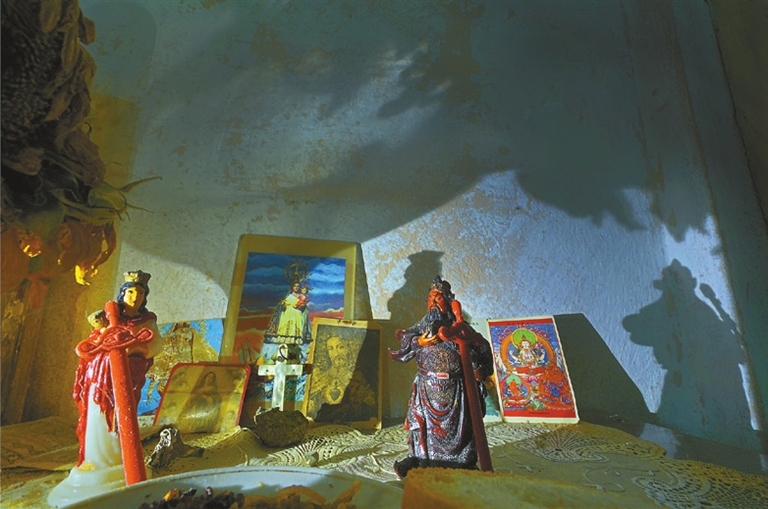 Cao Zhen
caozhen0806@126.com
WHILE nowadays social media users tend to browse loads of internet photos to get glimpses of other people's lives around the world, Hong Kong-born photographer Pok Chi Lau is drawn to the stories from communities that are rarely explored even as they are disappearing. He looks for connection and humanity, capturing their realities with his camera.
Lau's newly published photography book "Cuban Chinese" features more than 400 of his photos, including some retaken from old photos provided by his interviewees. Based on Lau's narration, the book was edited by Huang Liping, director of the Yuezhong Museum of Historical Images (MoHI) in Luohu District in Shenzhen. MoHI held the "Chinese Diaspora" exhibition in 2019 and 2020 which showcased Lau's Cuban Chinese photos. The exhibition was well-received with wide media coverage.
"The theme of the photography book is tracing roots," Huang told Shenzhen Daily at a book launching event at MoHI on Oct. 15. "Lau has a sharp eye for details. Architecture, home furnishings and daily objects with Chinese symbols are systematically documented in his Cuban photos."
People depicted through Lau's lens are not only overseas Chinese, their descendants and mixed-race Chinese, but also those without Chinese ancestry who were raised by Chinese immigrant laborers in Cuba in the early 20th century. Although without Chinese blood, they grew up with Cuban Chinese traditions and spiritual beliefs.
In Lau's portrait series, each photo shows a Cuban holding a worn-out photo of his or her Chinese ancestors (blood or otherwise) as valuable testimonies of the individual's lineage. Some Cubans in the photos show obviously multiracial characteristics while some do not appear to have any Chinese features. However, the eyes of the people in these portraits convey a sense of filial relationship with their ancestors. Their expressive gentle eyes tell the passionate stories of their past.
In Lau's photos depicting Cuban Chinese lives, he captured the unexpected details to be found in otherwise mundane scenes. Their homes are filled with a miscellaneous collection of objects possessing Chinese, African and Spanish features. Figurines of ancient Chinese general Guan Yu and Cuban deity Santa Barbara, can be seen placed side by side for veneration in many Cuban Chinese homes.
Lau said that at the beginning of the project, he would make friends with his subjects before taking photos of them. "I couldn't simply say 'I want to take photos' when I entered their homes. Through an interpreter, I normally chatted with them about their family members, ancestors, belief and economic conditions," said Lau. "During the conversation, I also observed their home environment and asked myself, 'Am I telling a true story?' I can't influence their thoughts."
He said some Cuban Chinese approached him and wanted to tell their stories to him. "They were desperate for contact and the idea of being Chinese or the experience of being raised by Chinese was important to them. I think that's because conditions were so tough in Cuba and they've never left Cuba," said Lau.
Born and raised in Hong Kong, Lau moved to Canada and the United States in the late 1960s to pursue his studies. From making photos of Chinese immigrants in his neighborhood to Chinese diaspora around the world, especially in the Americas and Southeast Asia, Lau has spent more than 50 years exploring why people leave their hometowns. In his "Cuban Chinese" book, individual experiences are told with nuance in the style of photo-essays, presenting a panorama of Cuban Chinese of different generations.
Lau said that during his one-year work in Chinese restaurant kitchens in his early days in Canada, while speaking Cantonese and English, he learned the Taishan dialect from his co-workers. Taishan is a coastal city in southwest Guangdong, historically known for its out-migration overseas by Chinese seeking to improve their livelihood. Acquiring the Taishan dialect has become the most important tool of insider communication for Lau's photo documentary work in many countries with Cantonese migrants.
In the book, he recalls when he first met Caridad Amaran in 2009. She was a 78-year-old Caucasian Cuban using a toothbrush and kerosene to clean lead type in the print shop of Kwong Wah Po, one of the four Chinese-language newspapers in Cuba. He was astonished to find that Amaran could write her name and her Chinese stepfather's name in Chinese, and she could also speak the Taishan dialect mixed with Cantonese.
Amaran told Lau that she learned the Taishan dialect and Cantonese opera from her stepfather Fong Piu (Cuban name: Julian Fong) who was from Kaiping, Guangdong. She performed Cantonese opera in her younger days in Cuba in the 1940s. In 2011, with the help from Lau, Amaran for the first time found her stepfather's roots in Kaiping, where she sang the first Cantonese opera song Fong taught her at age 4. In 2016 and 2019, she also performed in Guangzhou and Hong Kong.
Lau said that when he first visited Cuba's Barrio Chino Chinatown in 2009, he saw old Chinese clan halls, social clubs and restaurants, but didn't see any Chinese faces. "Indeed, it was a Chinatown without Chinese, as the older generation was dying out," he said. After six visits over a 10-year period and throughout his project, he learned that although he didn't meet many Cuban Chinese of older generations, he could still sense the Chinese roots in their descendants. "These new faces convinced me of the fact that they remember their ancestors and their lineage."
Lau's photos represent the current ethnic composition of the Cuban Chinese community formed from the year 1847 with the arrival of the first Chinese laborers. Since the photos reveal the lives of those behind the scenes, it has been argued that Lau's works are more akin to being documentary or visual sociology than just to photography.
Deng Qiyao, emeritus professor of Sun Yat-sen University's School of Sociology and Anthropology, said that through Lau's photos, one can observe the family systems, ethnic relations, economic behaviors, social organizations, political structures, beliefs, customs, crafts and ways of making a living. "As Lau said in his book, compared with the successful and well-off overseas Chinese, the Cuban Chinese in his photos live at the bottom of the heap. Lau's book is not only a photo book, but also an ethnography describing Chinese diaspora."
Holding a BFA from the Brooks Institute of Photography and an MFA in social documentary photography from the California Institute of the Arts, Lau was a professor of documentary photography at the University of Kansas and retired as an emeritus professor of the university. In 2002, he published "Dreams of the Golden Mountain," a book depicting his photo-essays of Cantonese migrants in the Americas.
At the Shenzhen book event, Lau, 72, revealed that he is working on a new photography project in West Africa to trace the roots of Cuban African Chinese. The news prompted some local photographers at the book event to apply to join Lau in Africa.