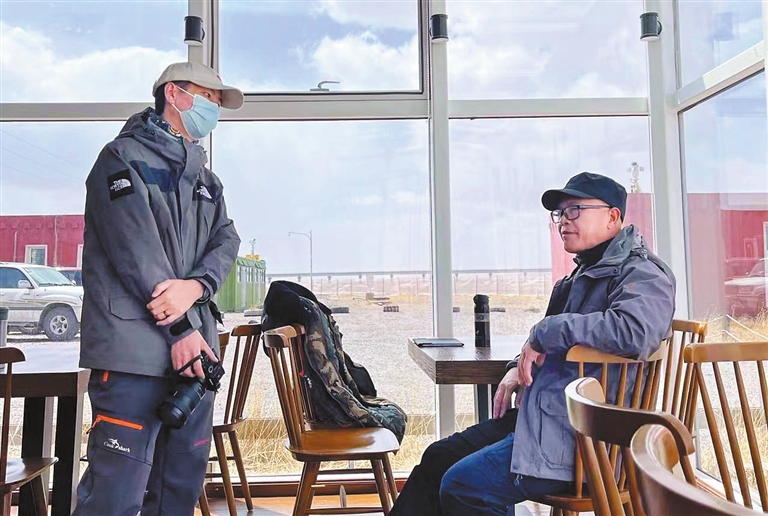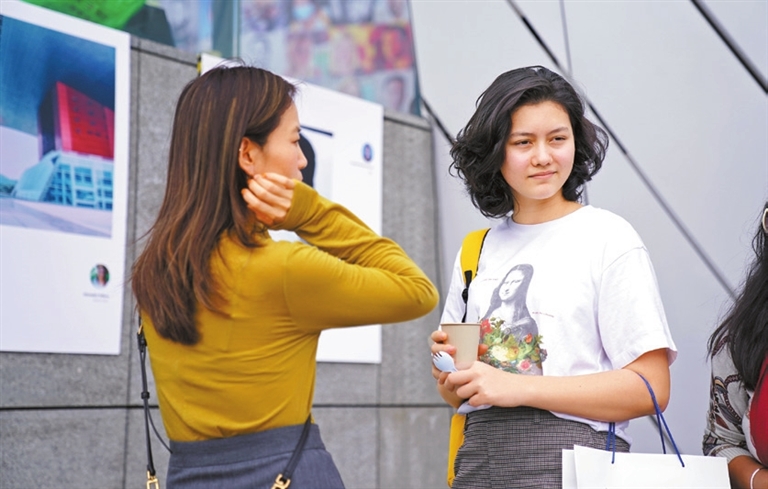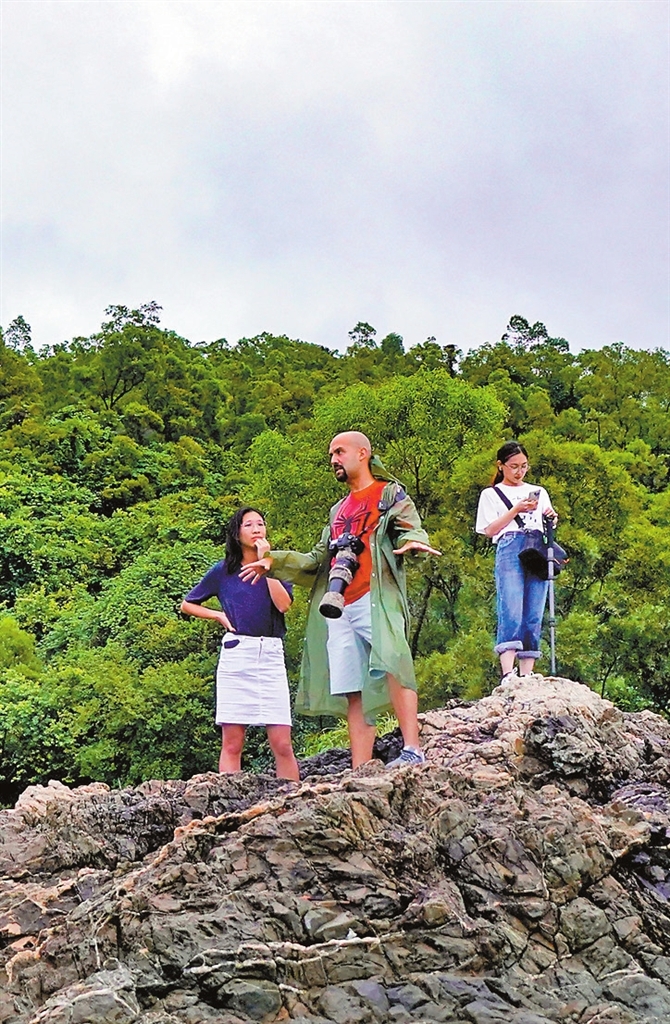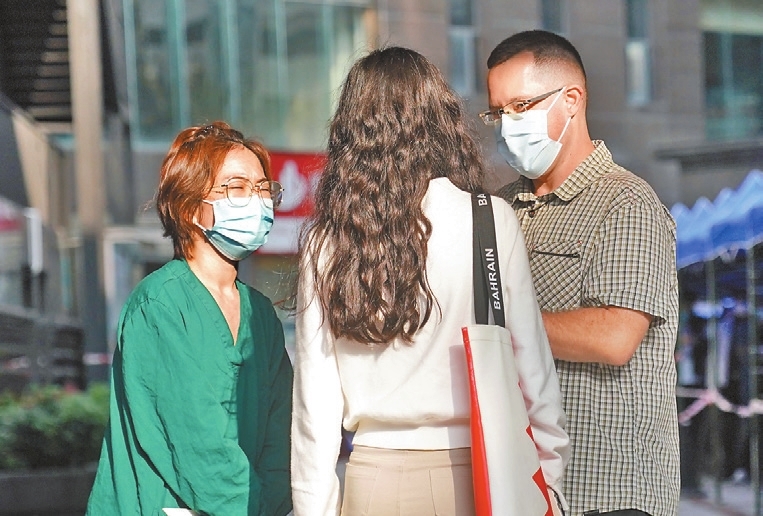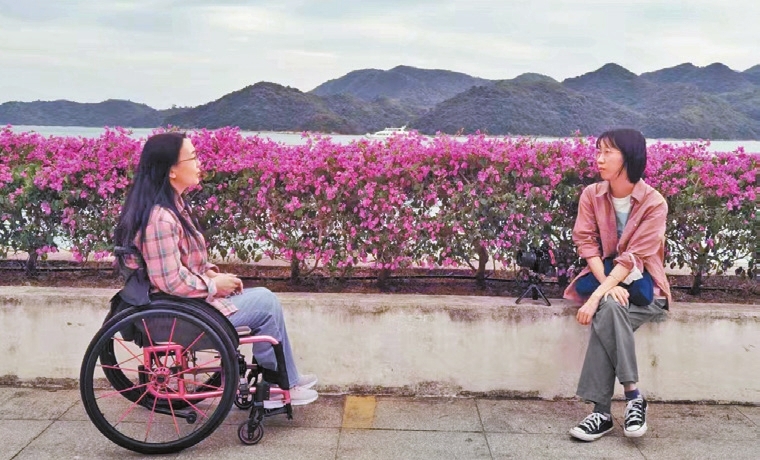 Reported by Zhang Yu
Q: What do you think is the primary mission of journalists? What qualities must a good journalist have?
A: My primary duty at work is to accurately and tactfully capture what is going on in front of me from a professional standpoint using everyday language. In fact, the most reliable method of journalism is "true recording." Truth is our most potent material, regardless of how the world changes.
In recent years, I am thankful that the young people in our team have grown rapidly. They are able to shoot, write, edit and think. In them, I saw the original aspiration and the future of the profession.
Q: What fields or topics attract you most? Why?
A: My long experience as an art editor has helped me develop my aesthetic understanding of images and layouts, which has also set a solid foundation for my future as a photojournalist.
Since 2015, we have been releasing at least one bilingual video report once a week. So far, hundreds of original bilingual video reports have come out. Most of them were created by me. Additionally, each year we persist in taking time away from our hectic schedule to independently plan and create public service feature films focusing on preserving of the city's natural environment and for inspirational stories, such as "Shenzhen Birders," "Nature in Shenzhen," "Discover Shenzhen" and "SZ Man Devoted to Protecting Yangtze River Headwaters."
Q: "SZ Man Devoted to Protecting Yangtze River Headwaters" received the Best Story Award at the COP15 Global Short Video Contest last year, and won third prize in the News Category of the Short Video Section at the 12th Beijing International Film Festival this year. You and your team overcame many difficulties for the report. What do you think are the most important elements for good photography?
A: "SZ Man Devoted to Protecting Yangtze River Headwaters" tells the story of Zou Zhuogang, a retired Shenzhen police officer who has spent years volunteering for environmental protection on the Qinghai-Tibet Plateau. In order to complete this report, we followed Zou's volunteer work in Shenzhen for many times, and followed him to the Qinghai-Tibet Plateau to complete the most important material shooting. The basic elements of this award-winning report are the theme of environmental protection, true and touching stories, a variety of narrative recording techniques, and enhanced post-production.
Q: Of all the interviews, what impressed you the most?
A: I'm most impressed by the shock and creative energy the Shenzhen Belt and Road International Music Festival has given me since 2018.
There is essentially a gorgeous high-level performance every two days over the entire monthlong music festival of March every year. I hardly missed any interviews. I visited the backstage in the afternoon, went to the auditorium in the evening to photograph a performance, and then the following morning I edited it into a film. Every artist we encountered back then left an impression on us, so even though we were worn out, it was worthwhile.
Q: What attracts you most about this profession? What does this career bring to you?
A: I have been a photojournalist for seven or eight years, and this job has given me a lot of eye-opening opportunities. There were many firsts for me, for example, to go to sea with the Shenzhen "Shuguang" sailboat, to fly to the oil field of CNOOC by helicopter, to look up at Yao Ming at close range, to enter the backstage of Shenzhen Concert Hall to communicate with musicians, and to enter the Shenzhen Bay Laboratory to appreciate the charm of science and technology.