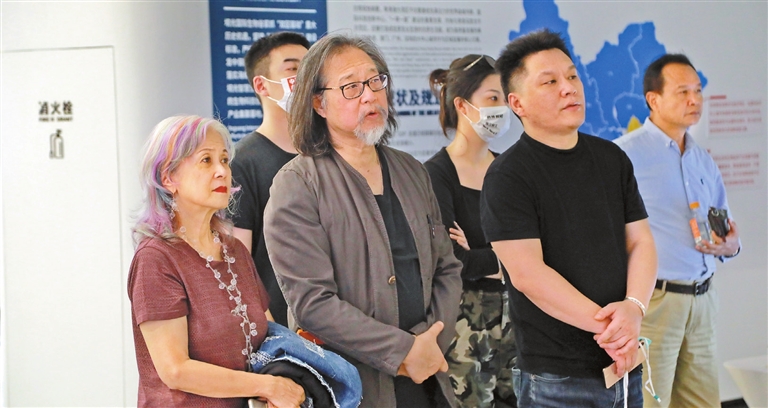 ESTABLISHED playwright and theater director Stan Lai is joining hands with Dapeng New Area to develop the local theater industry, according to Shenzhen Economic Daily.
The cooperation between Lai and Dapeng will focus on establishing an arts committee, attracting theater talents to settle in Dapeng, and building a platform to develop the local theater industry.
"Dapeng is a place that inspires imagination," Lai said during a visit to Dapeng on Oct. 29-30. "It is like a secret that can be slowly unveiled and offers many inspirations. You may come as a tourist, and also come to learn about the ancient and diversified culture here. But we need to think about how we can build it into a 'garden' for Shenzheners. In addition to simple entertainment, we also need to bring something with more vitality."
A museum named after Lai will be built in Dapeng to display materials about his plays, including set design sketches, manuscripts and videos of previous stage performances.
Theater and film professionals including Ding Nai-chu, renowned producer and CEO of Theater Above, and Prof. Duan Fei from Nanjing University of the Arts, will also join the Dapeng project.
"Dapeng, with its 7,000-year-old Xiantouling Neolithic Site, Dapeng Fortress, perfect coastlines and natural ecology, could become an important creative center. I'm also willing to write works here," said Lai, adding that it's important to create an ecology that encourages cultural development and creativity.
Lai has been dedicated to developing China's theatrical art for decades. In 2013, he joined another three artists to launch the Wuzhen Theater Festival in Zhejiang Province, which has become a major festival for theater enthusiasts from home and abroad.
In 2015, Lai and his team founded Theater Above in Shanghai, which brings nearly 300 shows to the audience annually.(Lin Lin)