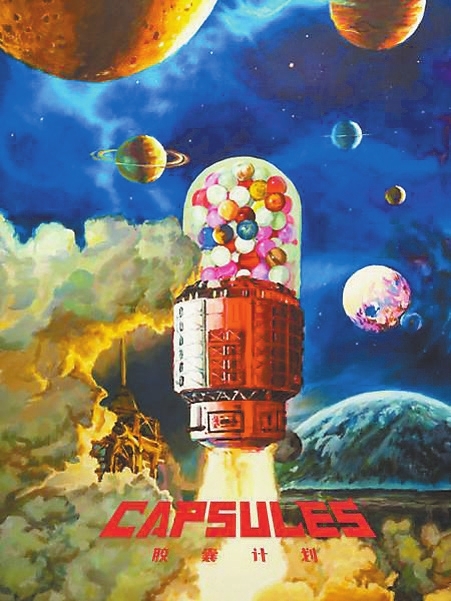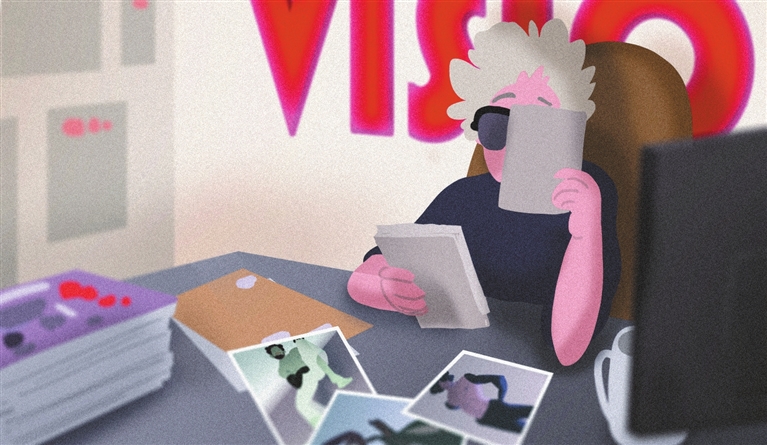 IN 2088, a group of humans set foot on Mars, expanding humanity's horizons and opening up new possibilities. The rest of humanity continues living on Earth hundreds of millions of kilometers away, becoming a nostalgic backdrop for the people living on the red planet.
These are the premises of Chinese original sci-fi animated film "Yinghuo Guitu" (literally: "The Way From Mars to Home") directed by Kong Youyang, a young animator from studio Hyper Pace.
It gives free rein to Kong's imagination about human society fast forward to 60 years later, while also examining the profound sentimental ties people have with their homes — an important subject for Chinese people that has won the film applause.
The short film is an episode from the original Chinese animated series "Capsules." Produced by Chinese streaming site Bilibili, the series has been compared to the Netflix animated anthology series "Love, Death & Robots" in reviews on Douban, an equivalent to Rotten Tomatoes, where it has an 8.8 out of 10 rating. The series consists of 14 short animation films with a running time of around 10 minutes each by a different director. The directors were asked to choose two keywords out of seven, including excitement, joy, fantasy, numbness, tears, aspiration and desire, as the themes of their short.
After more than 60 years of rapid development in science and technology, human beings finally set foot on planets beyond Earth. Kong said people in such a setting will be missing their family and friends as well as the places that mean a lot to them back on Earth. As a person is basically his or her memories and past experiences, which make each individual unique and human, the core of his story is homesickness and the journey back home.
In Kong's futuristic world, looking up at the night sky on Earth, high-speed train stations can be seen floating above the planet. These stations are home to interplanetary high-speed rail shuttles, which are the only way to travel between the Earth and Mars.
Ying Ying, the episode's main character, witnessed the construction of the high-speed train station as a child. She deeply missed her mother, who worked for the project and was never at home. Ying Ying's grandmother has accompanied her all the time and taken care of the little girl until she is grown up.
Now an adult, Ying Ying decides to follow her dreams and take the interplanetary high-speed train to Mars, which means bidding a farewell to her family. However, a few years later, she receives a message from her mom saying that her grandmother is on her death bed. Hearing the news, Ying Ying leaves all behind and heads straight for home, but getting back is more difficult than she imagines.
The scenes of Ying Ying's return journey have stunned many viewers with its mind-opening imaginative takes on space travel and breathtaking visuals.
"Having Worked away from my hometown for so many years, I am yearning for home, and wanted to tell a similar story. I've been a sci-fi fan since childhood, using a sci-fi story framework comes to me naturally," Kong said.
China's fast developing space technology is also a source of inspiration for Kong, helping him build his imagined world and polish the details so they make sense.
During the year it took to produce the short, Kong and his team worked hard to get every detail right, including adjusting the tiny movements of people holding their phones.
Soon after "Capsules" were launched on Bilibili, the release date for the animated version of "The Three-Body Problem" was also confirmed, another sign of how sci-fi themes have become big in domestic TV and film production.
A loyal fan of sci-fi, Kong has noticed the genre's rise in popularity in China. He noted that animation is a perfect match for sci-fi stories as it has few constraints in depicting the imaginative world.
Animation production technology in China has significantly matured in recent years so stories like "Wandering Earth" and "The Three-Body Problem" can be adapted for the screen.
Chinese traditions and the unique customs of various ethnic groups can provide inspirations for Chinese animators, Kong noted.(Global Times)