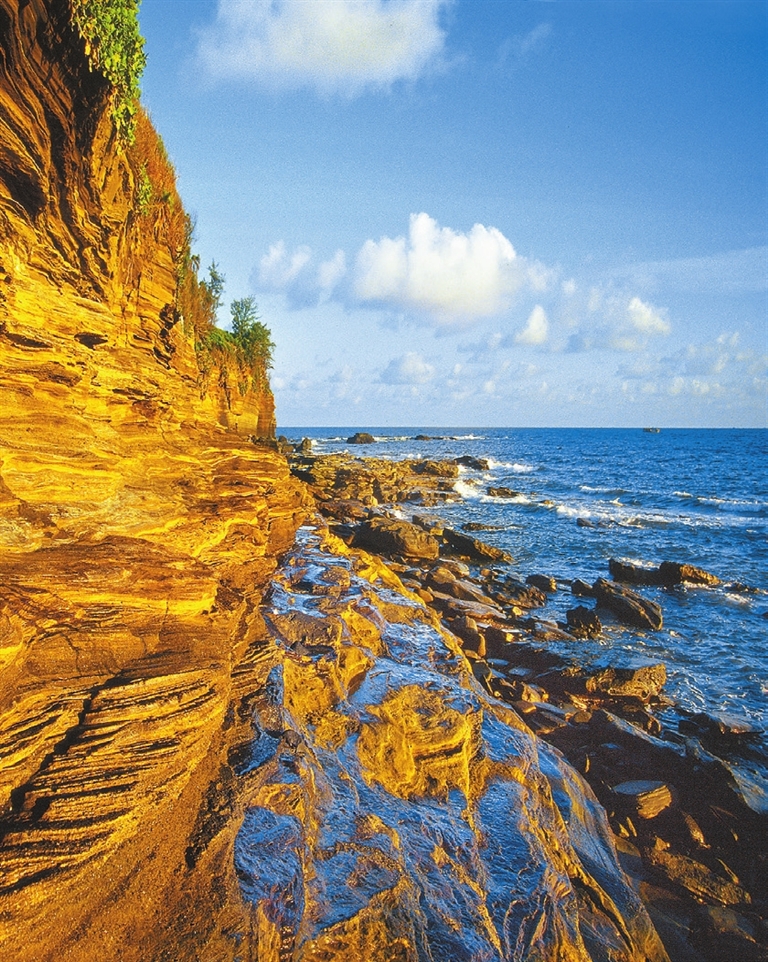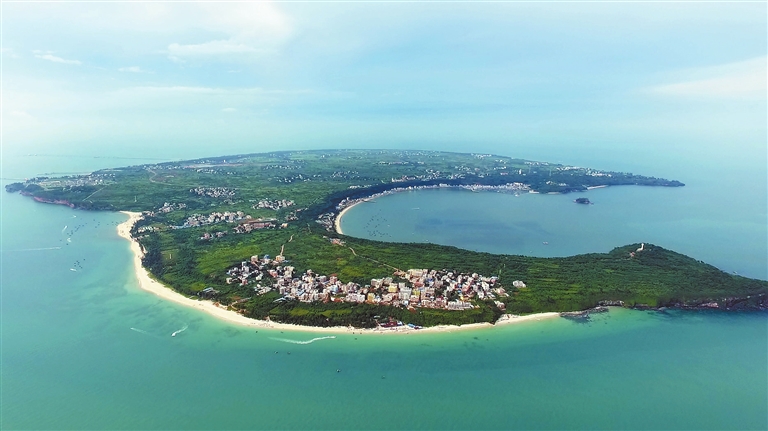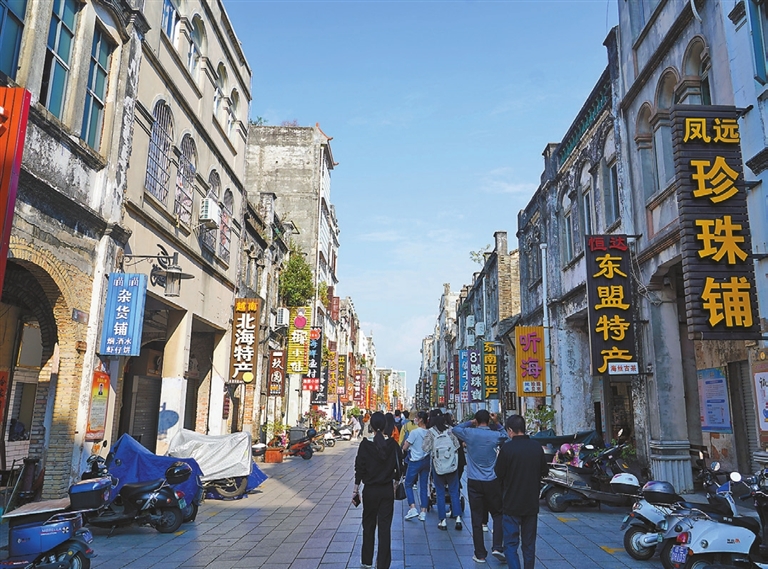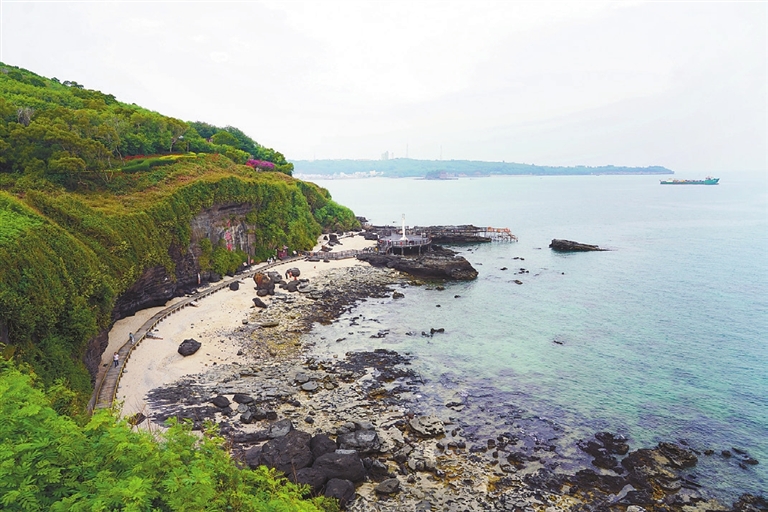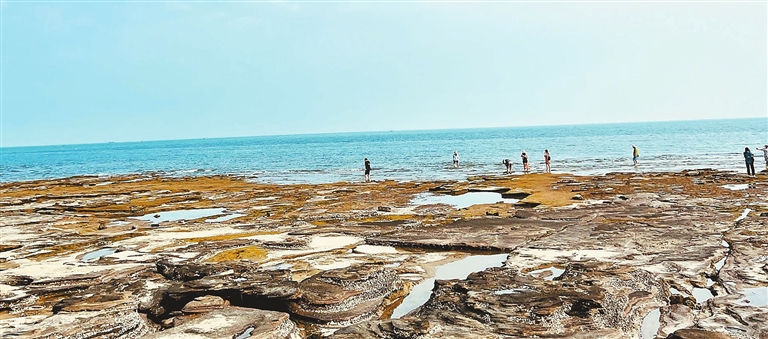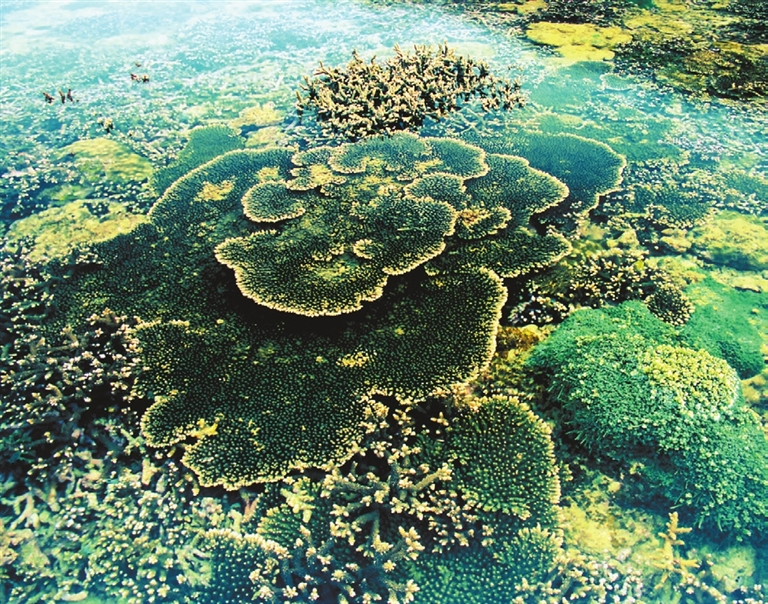 THE mention of Guangxi Zhuang Autonomous Region instantly brings to mind such stunning landscapes as the serene clear Lijiang River and the otherworldly Karst caves of Guilin. Beihai, on the coast of the Gulf of Tonkin (also known as Beibu Bay in Chinese) and across the sea from Hainan Island and Vietnam, is less explored but also well worth a visit.
In addition to the sand, blue ocean, clean air and plenty of fresh seafood, people can also visit the natural wonder of volcano craters.
The Silver Beach, a must-visit for tourists to Beihai, is about a 15 minutes' car ride away from downtown. The 26-kilometer waterfront beach is embraced by a very calm sea, making it a perfect choice for leisurely swimmers. Under the summer sunlight, the quartz sand takes on a silver color, hence its name. Lots of crabs in the sand create interesting holes; trying to catch the creatures can be fun for children. There is now a dazzling lighting show put up by the local authorities at night to add to the appeal of this tourist destination. It's much less crowded than the beaches of Sanya, a popular seaside resort in Hainan, but with no less fun.
Another destination is Weizhou Island, the largest island of Guangxi to the west of the Leizhou Peninsula. The Chinese name derives from "still water" and "river islet." This rugged island has an area of approximately 24.75 square kilometers. It is a volcanic island, its origin dating back 32 to 50 million years. It is a nature preserve with about 150 species of birds. Many locals live off fishing in the waters of the South China Sea. This is a haven for people who wish to live a simple life, surrounded by crystal clear waters and away from the hustle and bustle of crowds. In addition to experiencing its breathtaking sunrises and sunsets, visitors can explore the Crocodile Crater Park located in the south of the island. Here you can view volcanic rocks of different shapes and sizes. Inside the park there is a museum presenting many specimens of volcanic rocks, coral and a variety of sea creatures.
On Colorful Beach, visitors can spot a wonderful sea erosion landscape and lots of different sea caves on the cliff when the tide ebbs.
If you are into history, there is a well-preserved Gothic complex consisting of churches, monasteries, hospitals, priests' buildings and nursery rooms built in 1853 from coral, rock and bamboo for you to explore. Those interested in local culture can also visit a Mazu Temple that is painted a vibrant red. The local fishermen go there to worship the goddess and bid for her protection when venturing out on the sea.
Back from the natural landscapes at Weizhou Island, culture buffs are also recommended to visit a Maritime Silk Road Museum on Laojie Street, downtown Beihai. The museum currently houses more than 390,000 pieces of antiques and historical documents in its collection.(Li Dan)